UN LUCKY CHARMS Murder Mystery Dinner Show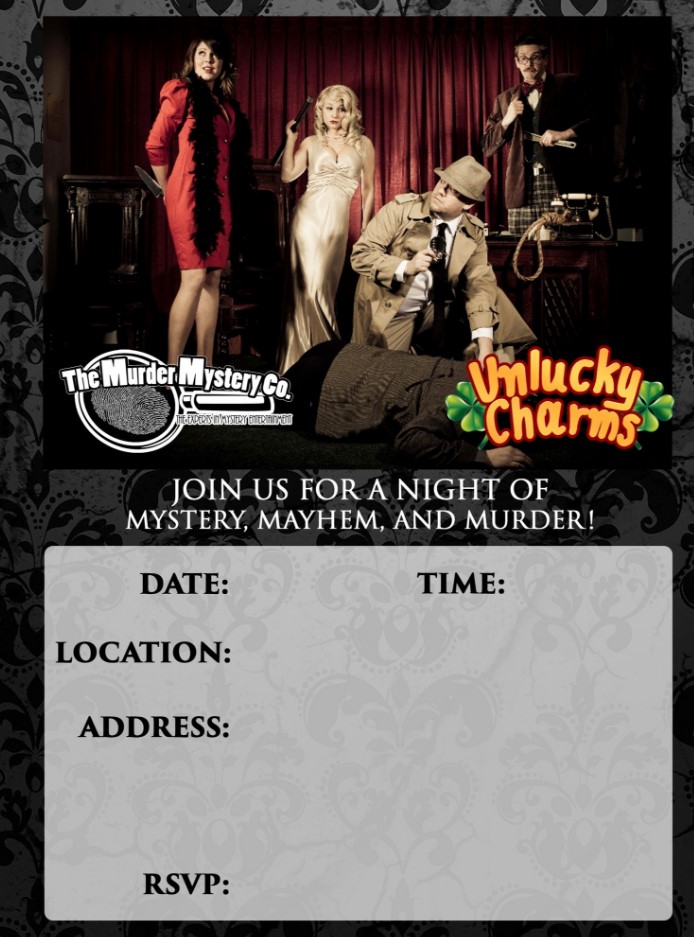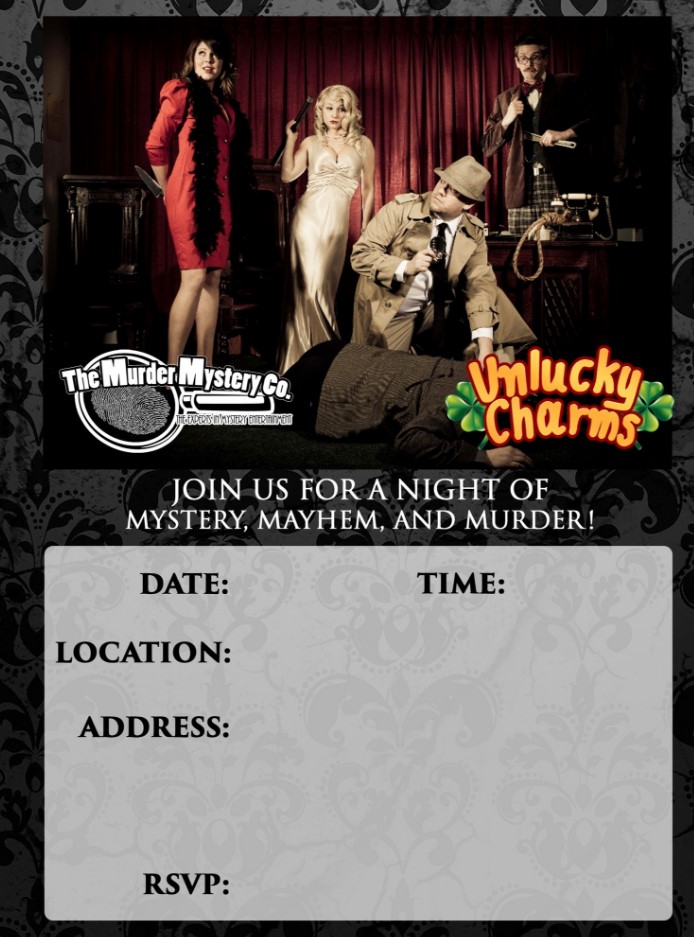 Join the Mathis House and the Murder Mystery Company as we present the Unlucky Charms Murder Mystery Dinner Show.
The theater group will engage the audience in an interactive mystery dinner show where Toby O'Toole, the founder of O'Toole's Tubers, has kicked the bucket.
Join the O'Tooles as they gather to toast Toby! Rest assured, it won't be all hearts, stars, and horseshoes as they vie for his vast wealth!
Let's hope this Funeral doesn't become a double header!
What to Wear: Fishermen sweaters and slacks; below-the-knee skirts and modest tops; tacky funeral attire; traditional Irish garb.
Dinner for the evening will include Corned Beef, cabbage, potatoes, carrots, soda bread, and dessert of our famous St. Patty's Day scones with clotted cream.
The dinner includes coffee, tea or soda.
Doors open at 7:00 PM.
For special room rates for dinner and the show, please email the innkeeper, vweiss@mathishouse600main.com.
Tickets are $75.00 per person and vegetarian options are available.
Call 732-818-7580 to make your reservations or buy tickets.