Candy Bar Bingo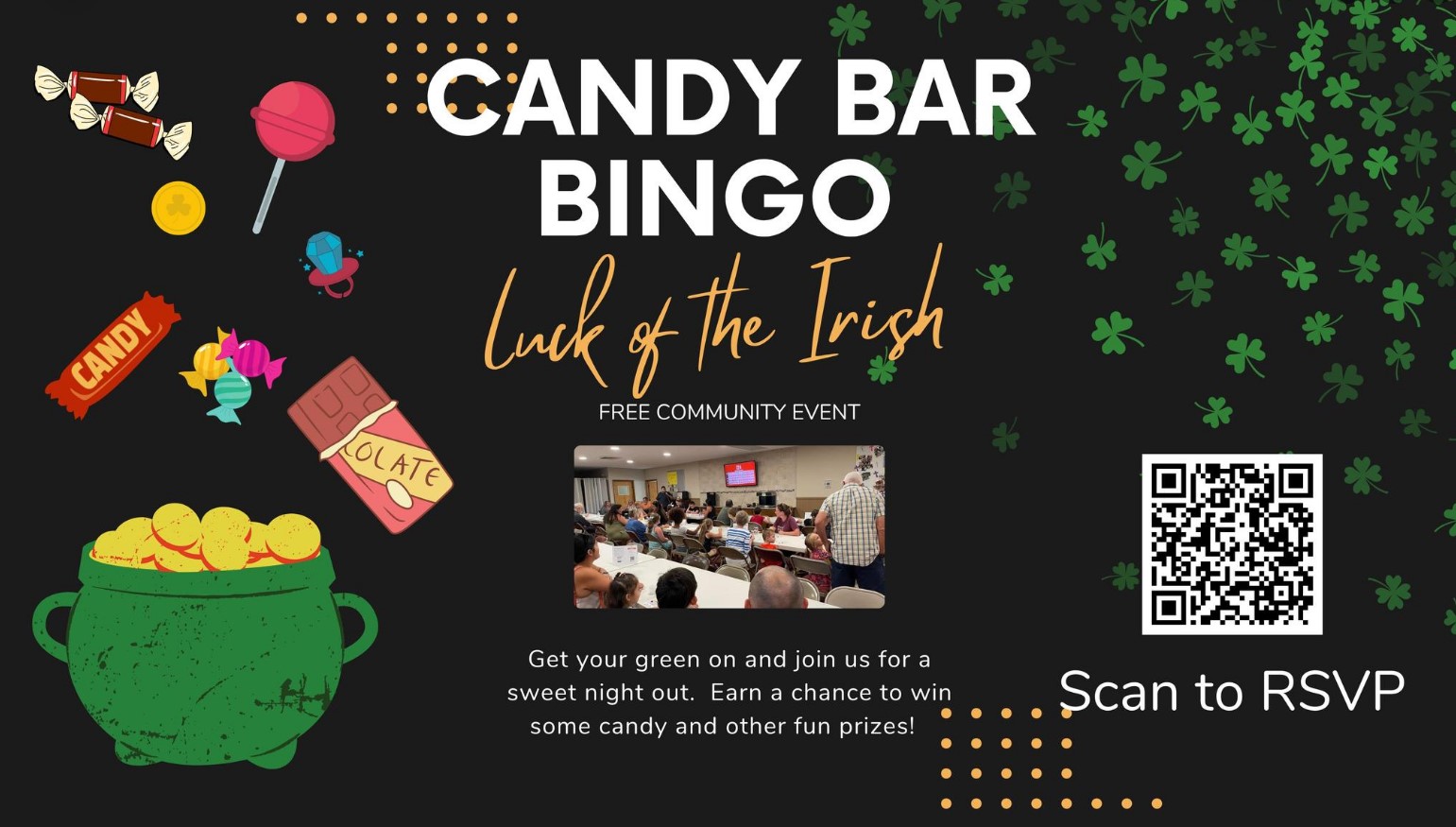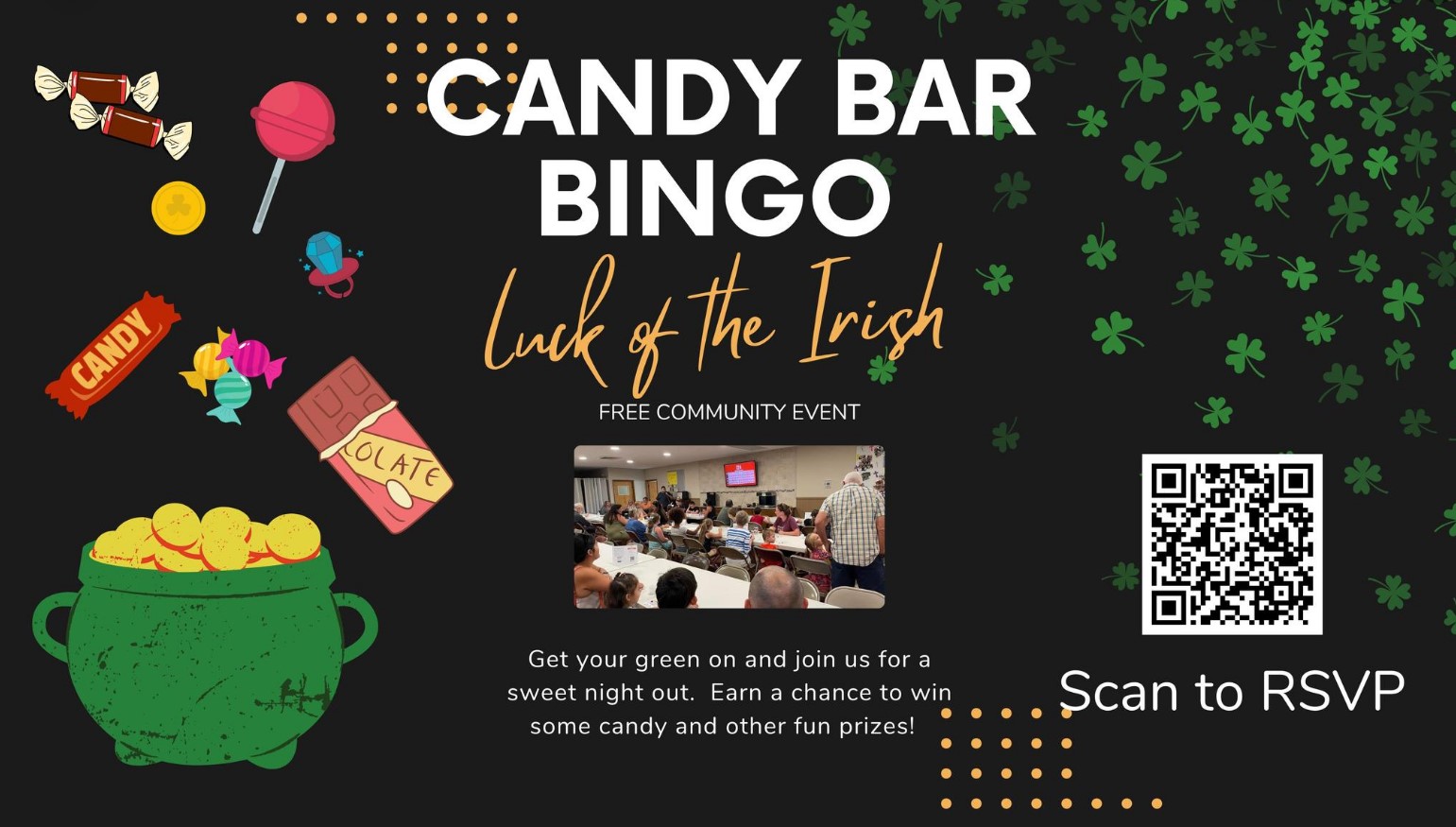 St Patrick's Day themed candy bar bingo.
Wear your green for chances to win candy bars & other sweet treats in the pot for each round.
Players will keep the same card throughout the entire event.
Light refreshments will be provided.
FREE & OPEN TO ALL AGES
Children must be accompanied by an adult at all times.