Peto Presents: Colonial Taverns of New Jersey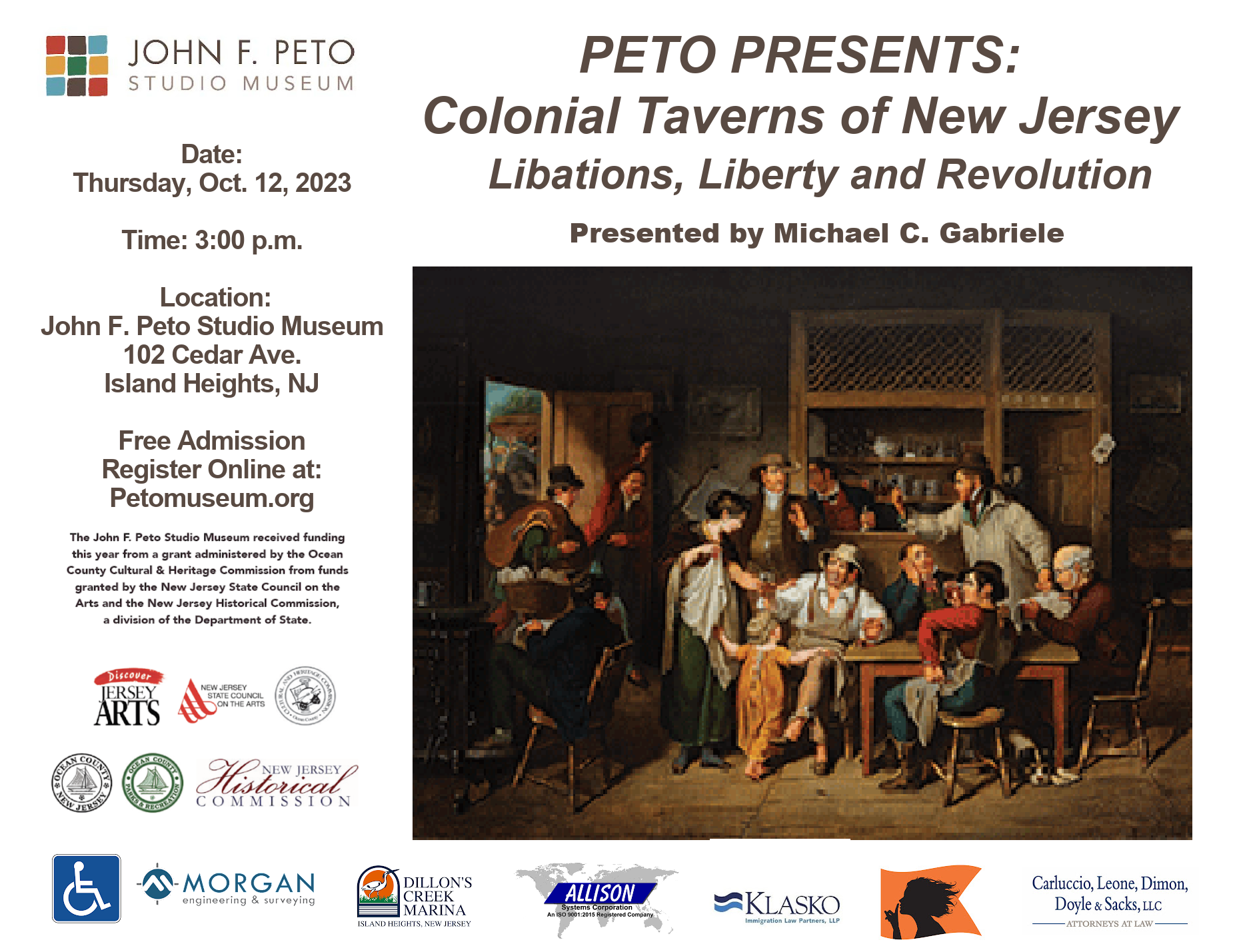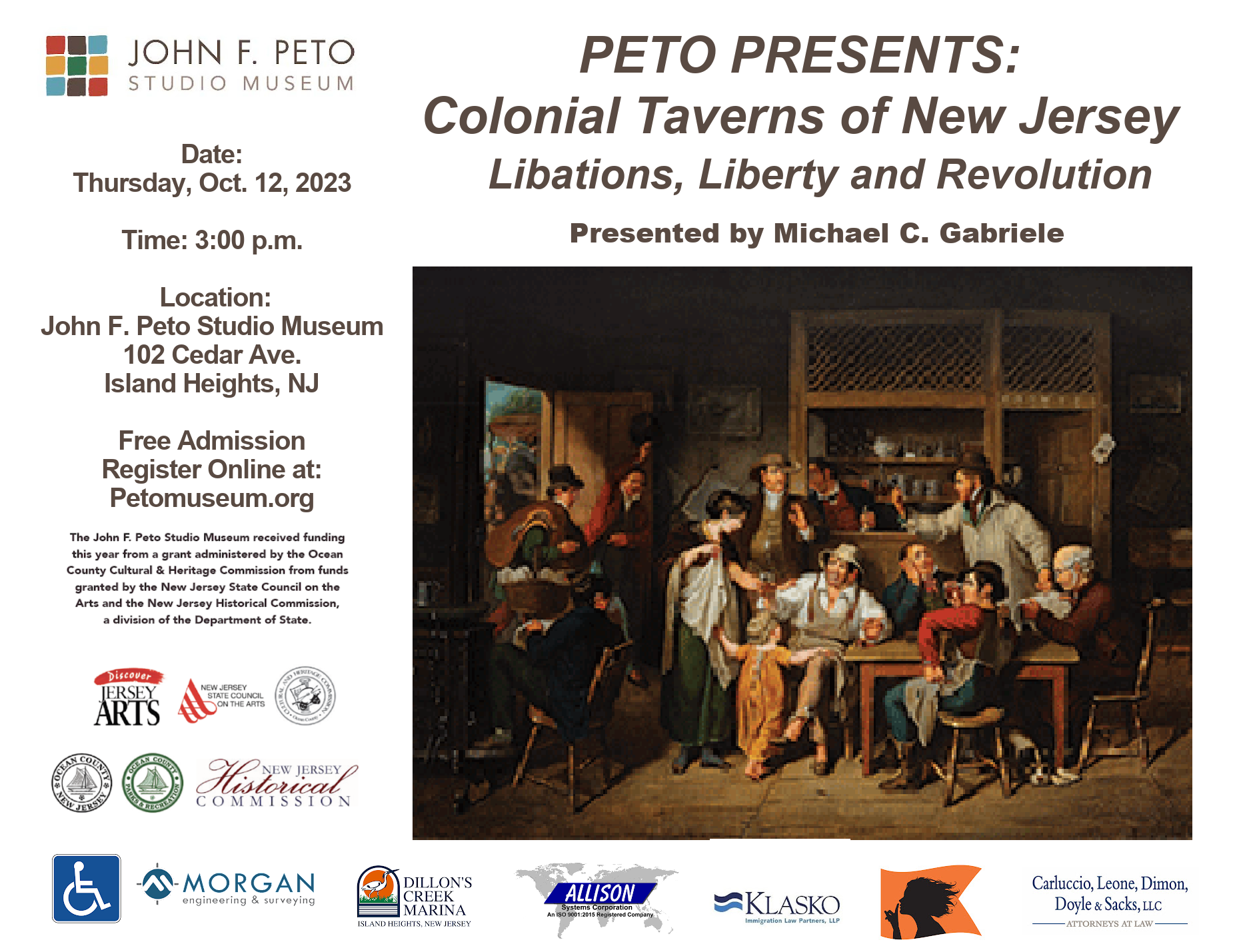 Join Michael  Gabriele as he explains why Taverns were an important part of the colonial landscape. New Jersey was the "Crossroads of the American Revolution" and as battles raged, colonial taverns formed the social network that held the state together. New Jersey had myriad taverns along well-traveled routes due to the demand for carriage travel and the transport of goods between New York and Philadelphia.
A haven for Patriots and Loyalists alike, taverns were the stage for the unfolding drama of a colony transitioning into statehood and making decisions about declaring a war of independence. They housed the daily experiences of people during the colonial era, and their stories provide a window into the state's history from that period.
https://petomuseum.org/events-exhibitions/?eid=10172