German Dinner Night at the Mathis House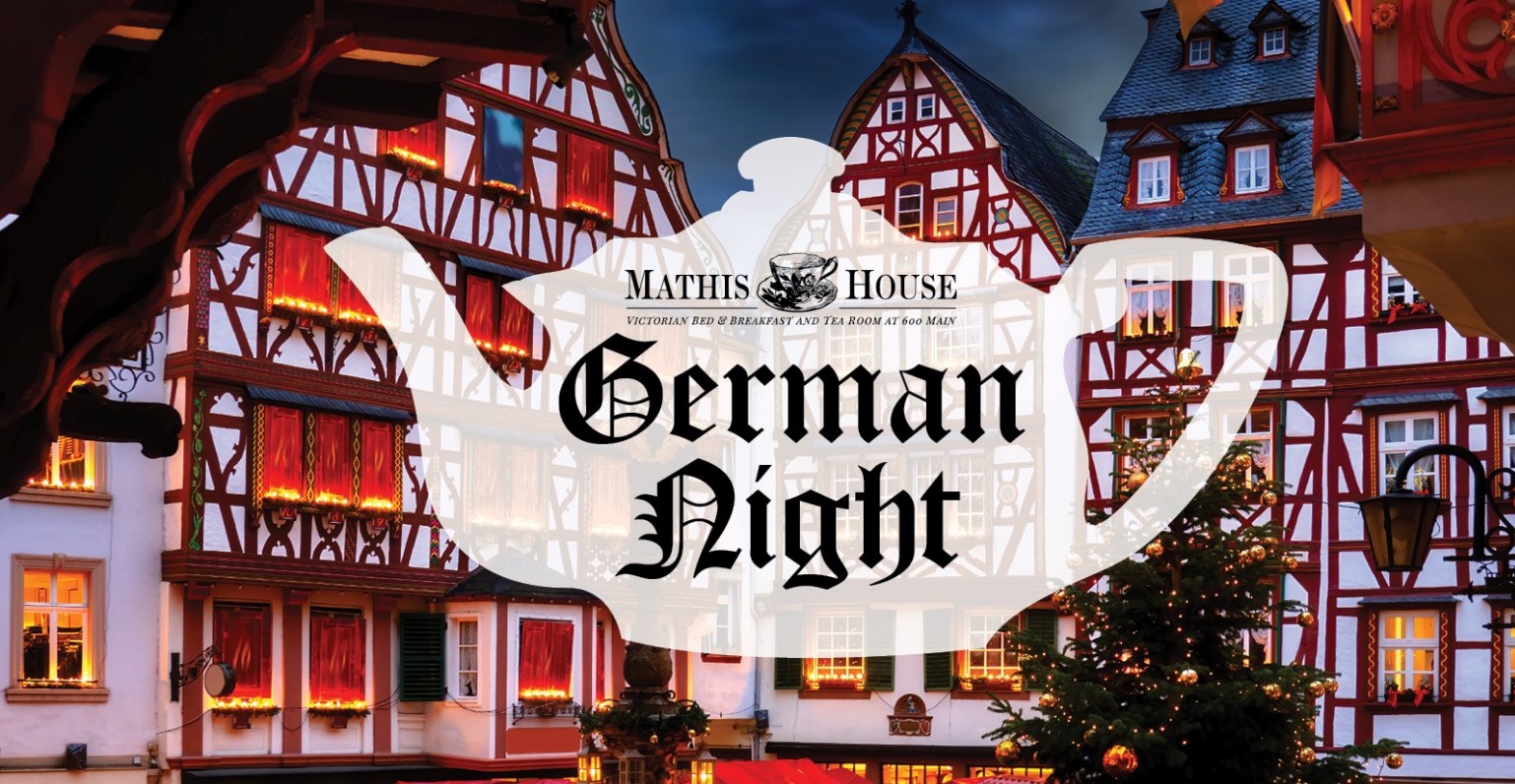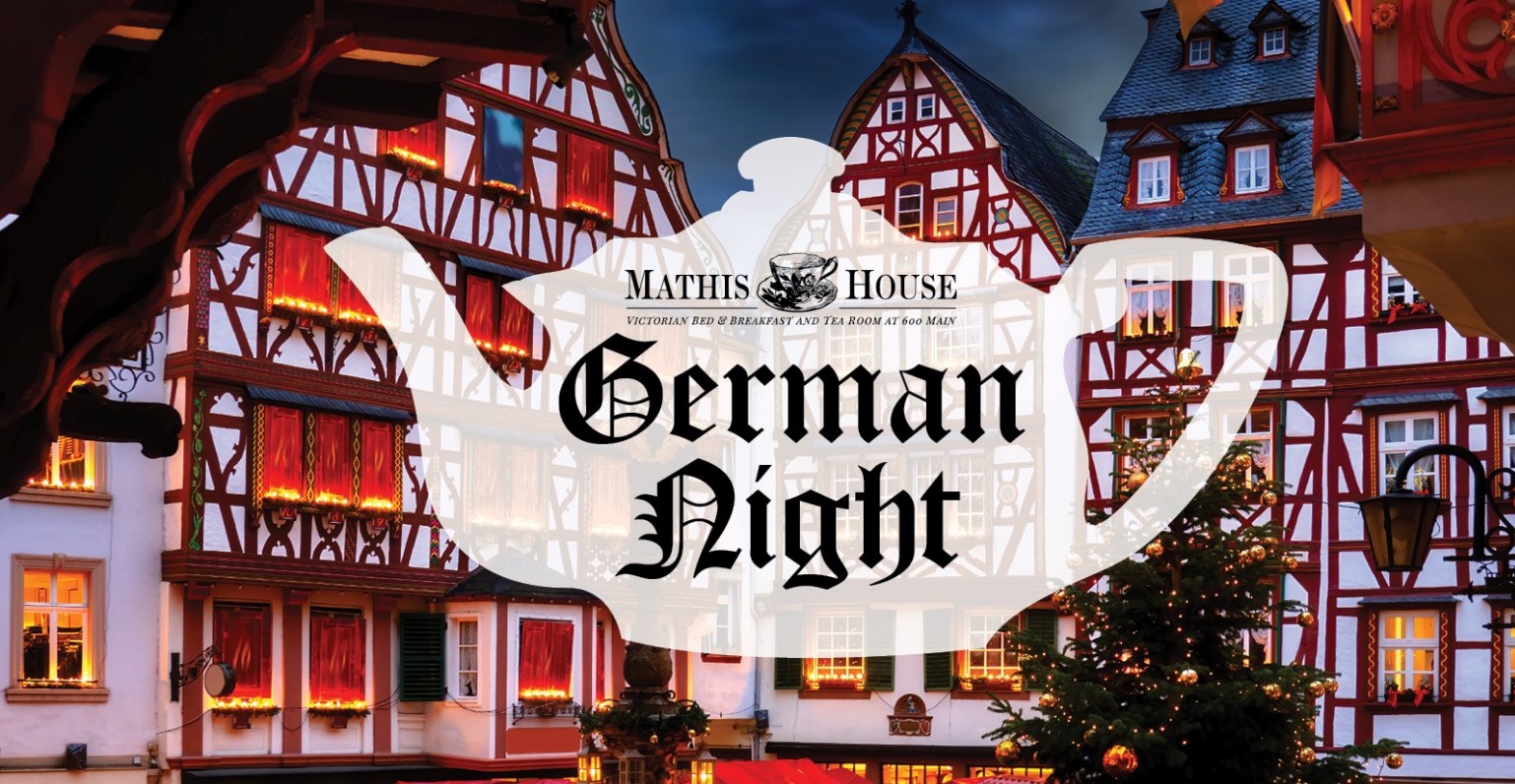 The Mathis House Chef, Steffen Scherer, who has a master's degree in Culinary School in Germany is preparing a special German Night Dinner at the Mathis House.
German Night Menu
Cream of Asparagus
Mixed Green Salad
Beef Rouladen with Red Cabbage & Spaetzle
Wiener schnitzel with German Potato Salad
Dessert: Crème Brulé
Warm Bread and Herbed Butter
Coffee, Hot or Cold Tea and Soda
Dinner tickets are $35 per person plus tax and gratuity.
Enjoy live piano music and a presentation of this authentic German meal by our chef.
Call 732-818-7580 to make your reservation.