Festival of Trees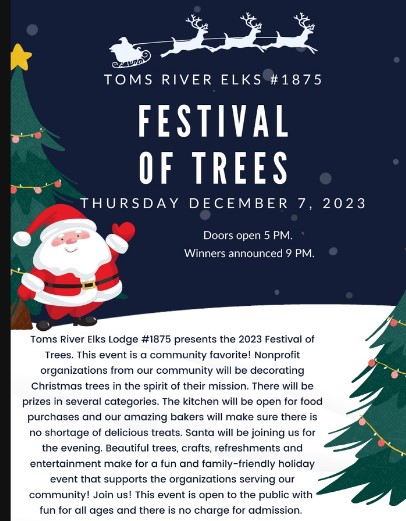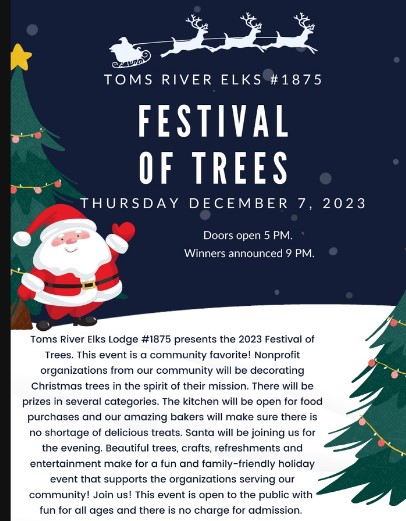 Toms River Elks Lodge #1875 presents the 2023 Festival of the Trees.
This event is a community favorite! Nonprofit organizations from our community will be decorating Christmas Trees in the spirit of their mission. There will be prizes in several categories.
The kitchen will be open for food purchases and our amazing bakers will make sure there is no shortage of delicious treats. Santa will be joining us for the evening.
Beautiful trees, crafts, refreshments and entertainment make for a fun and family-friendly holiday event that supports organizations serving our community! Join us!
This event is open to the public with fun for all ages and there is no charge for admission.