Beach Haven Borough Hall Gallery Art Show
November 26, 2022 @ 10:00 am

-

3:00 pm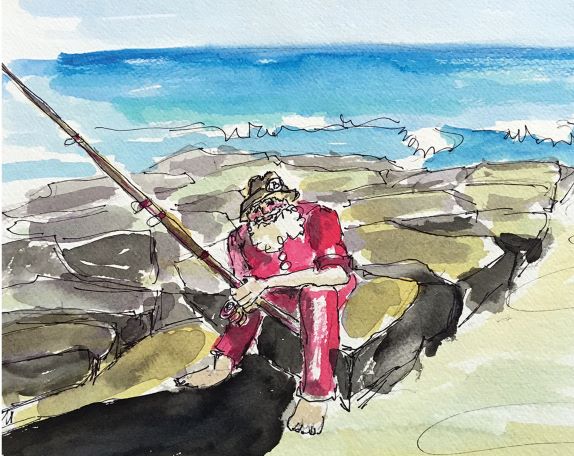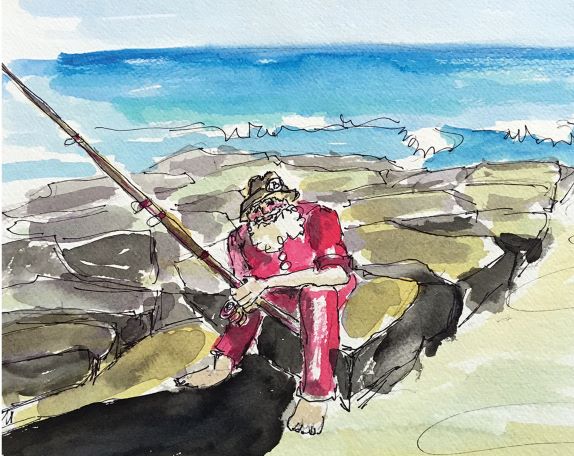 Along with the nearly 50 beautiful paintings depicting "Off Season Bliss", additional artwork of all types and sizes will be offered in a holiday art fair the weekend after Thanksgiving.
The public is invited to a meet-the-artists reception in Borough Hall Gallery on Shop Local Day, Saturday, November 26, from 10am – 3pm.
The gallery is located on the first floor of the municipal building at S. Bay and Engleside Avenues in Beach Haven.
The "Fishing Santa" image by Suzi Hoffman is an example of some of the holiday-inspired art that will be available.
For more Borough Hall information call 609-492-0111 or visit Beachhaven-nj.gov.
For further art exhibit information or graphic image requests, please contact Suzi Hoffman at redcanoestudio@comcast.net or 240-462-8963.