Artist Exhibit: Donna Norton ( Closed on Wednesday)
November 12 @ 9:00 am

-

December 29 @ 3:00 pm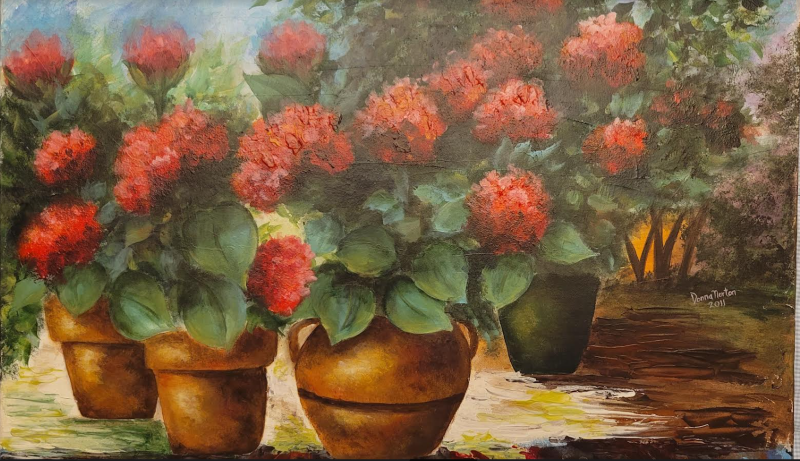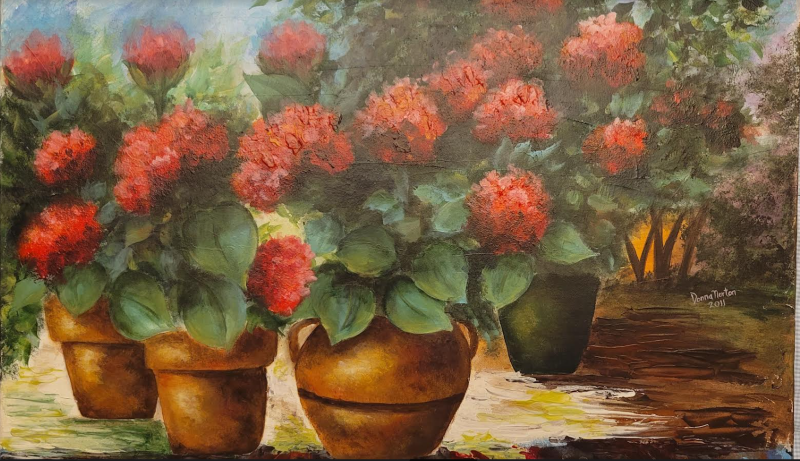 Words from Donna Norton, an Ocean County Artist
'My interest in painting began in 1998 when I enrolled in an Adult Ed night school painting class. The paintings were small and simple, but they captivated me so much that I sought other local classes when that one finished.
While I do not design most of what I paint, my love for painting continues to expand. I have found joy in painting scenery such as beaches, lighthouses, seasonal landscapes, birds, butterflies, as well as holiday scenes such as snowmen, Santa, Easter eggs etc. However, my favorite thing to paint is flowers, particularly hydrangeas. Over the years, I have also tried different mediums such as pen and ink, and watercolor, but acrylics are still my favorite.
Most of my paintings are done on canvas and different wood piece shapes. However, I do enjoy painting odd items as well. Covers of old books, pavement stones, ceramic, glass bottles, old 78 records, light bulbs (they make a cute Santa), an old saw, and gourds make wonderful canvases! I've also created several children's height charts as well as my first grandchild's toy box. Basically, if something has a bare side it can be painted!
For the past 10 years, I have been painting with a group in the Toms River area that meets once a month. Those who feel comfortable take turns teaching a small 2-hour project and I have taught several over the last few years. When you are with a group of others who share your interests, it gives you great pleasure to be able to share your knowledge with them even if it is just your hobby. I still take my weekly painting class…after 20 years, there is still something for me to learn and as with anything in life, practice makes perfect, or at least gets you closer!'
Donna's work is currently on display at North Hall Gallery Point Pleasant Presbyterian Church
Sunday, November 12th through December 29, 2023
Weekdays 9:00 a.m. to 3:00 p.m.