The Rave – Ons' Early Rock & Roll Radio Review
Starting with the king of rock & roll, Elvis Presley, the band pays tribute to rock & roll's founders. Audience members will sing along to songs by their favorite 50's artists including: Chuck Berry, Carl Perkins, Johnny Cash, Roy Orbison, Dion and The Belmonts, The Everly Brothers, and of course, Buddy Holly. By the end of the show, you will learn how all these great performers inspired and spawned some of the best bands of all time like The Beatles, The Rolling Stones and many other popular 1960's rockers.
Registration is required.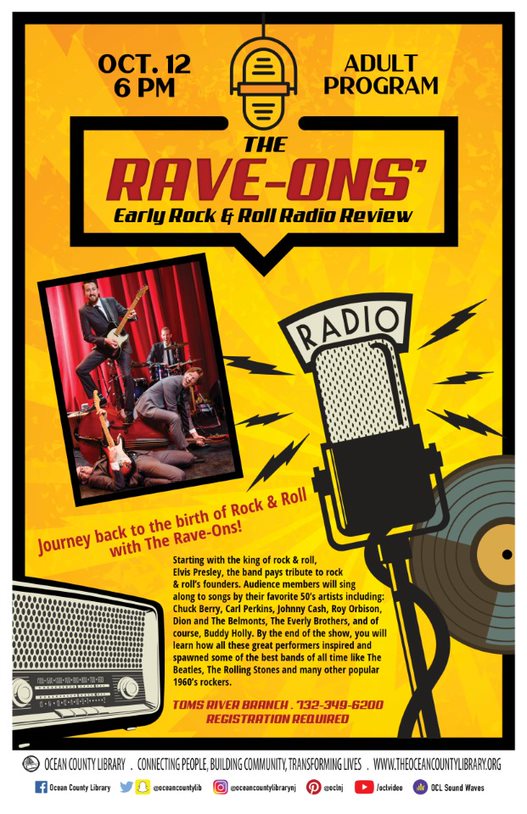 Event Takes place at The Ocean County Library Toms River Branch