"Paddle for the Edge" Volunteers Needed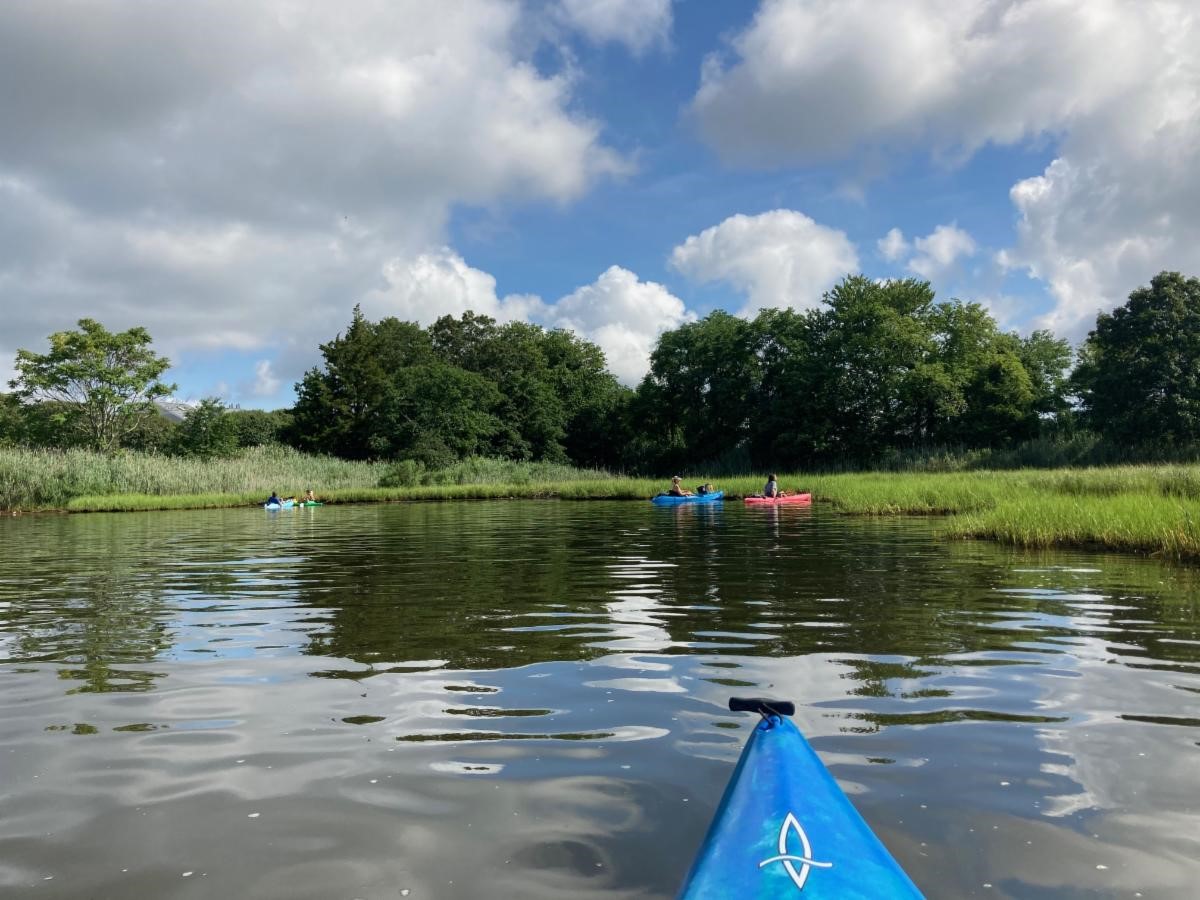 It's that time of year again! The Barnegat Bay Partnership will be holding its annual Paddle for the Edge shoreline survey from July 2nd to July 31st.
Paddle for the Edge is a data collection event driven by volunteer kayakers, canoeists, and stand-up paddle boarders. Interested volunteers will be trained in basic wetlands science via a training video and manual. During the survey time frame, volunteers will paddle out to their assigned section of marsh and collect valuable environmental data.
The Paddle for the Edge survey is a great opportunity to get out on the water and also learn some bay science. Since its start in 2015, volunteers have paddled a total of 155 miles of shoreline and collected more than 8,100 data points! The data collected help us monitor shoreline conditions, assess how shorelines change as sea level rises, and identify potential locations for shoreline restoration projects.
If you would like to volunteer, sign up using this link. Please note that you must have your own canoe, kayak, or paddle board to participate. If you have any questions, please visit our website or email Paddle4theEdge@gmail.com.