💚
Kiwanis Club of Point Pleasant, NJ
needs your help! 💚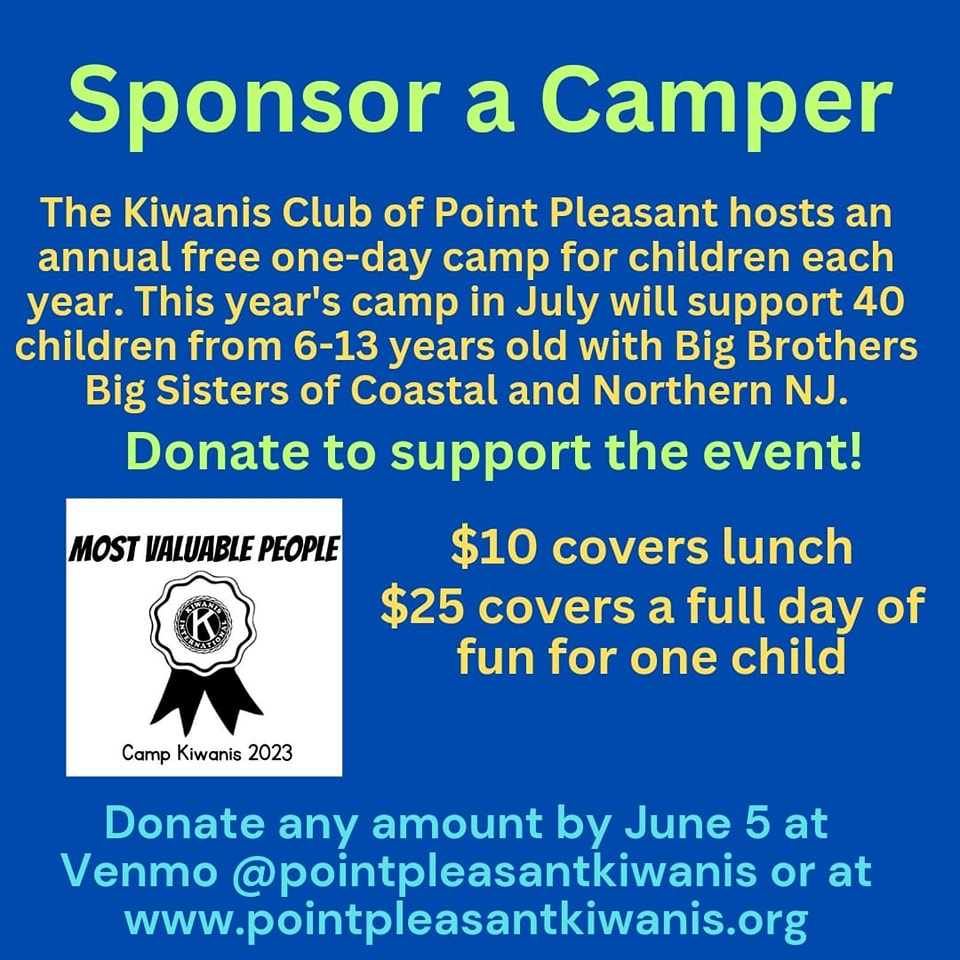 It's almost time for our biggest project of the year! 🎉🎉 Camp Kiwanis! 🎉🎉
This will be our 4th year hosting a free Camp day for local children! We need your help to make the day special for them. Please consider donating through Venmo @pointpleasantkiwanis or on our website www.pointpleasantkiwanis.org
#101thingstodo
#oceancountytourism
#exploreoceancounty
#Pointpleasantbeach
#sponsor
#boostyourvibe
#supportourcommunity
---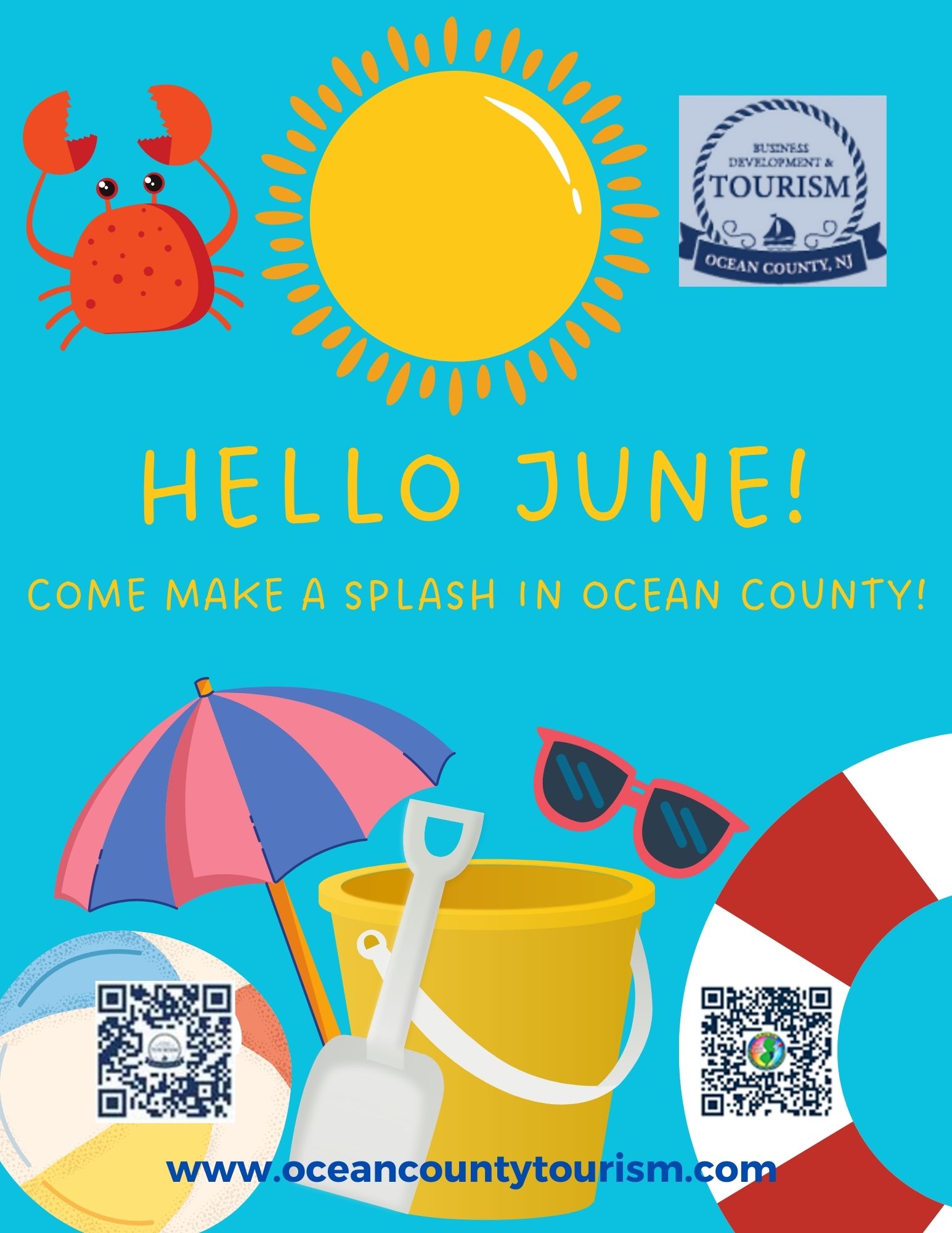 ---
#101thingstodo
#oceancountytourism
#exploreoceancounty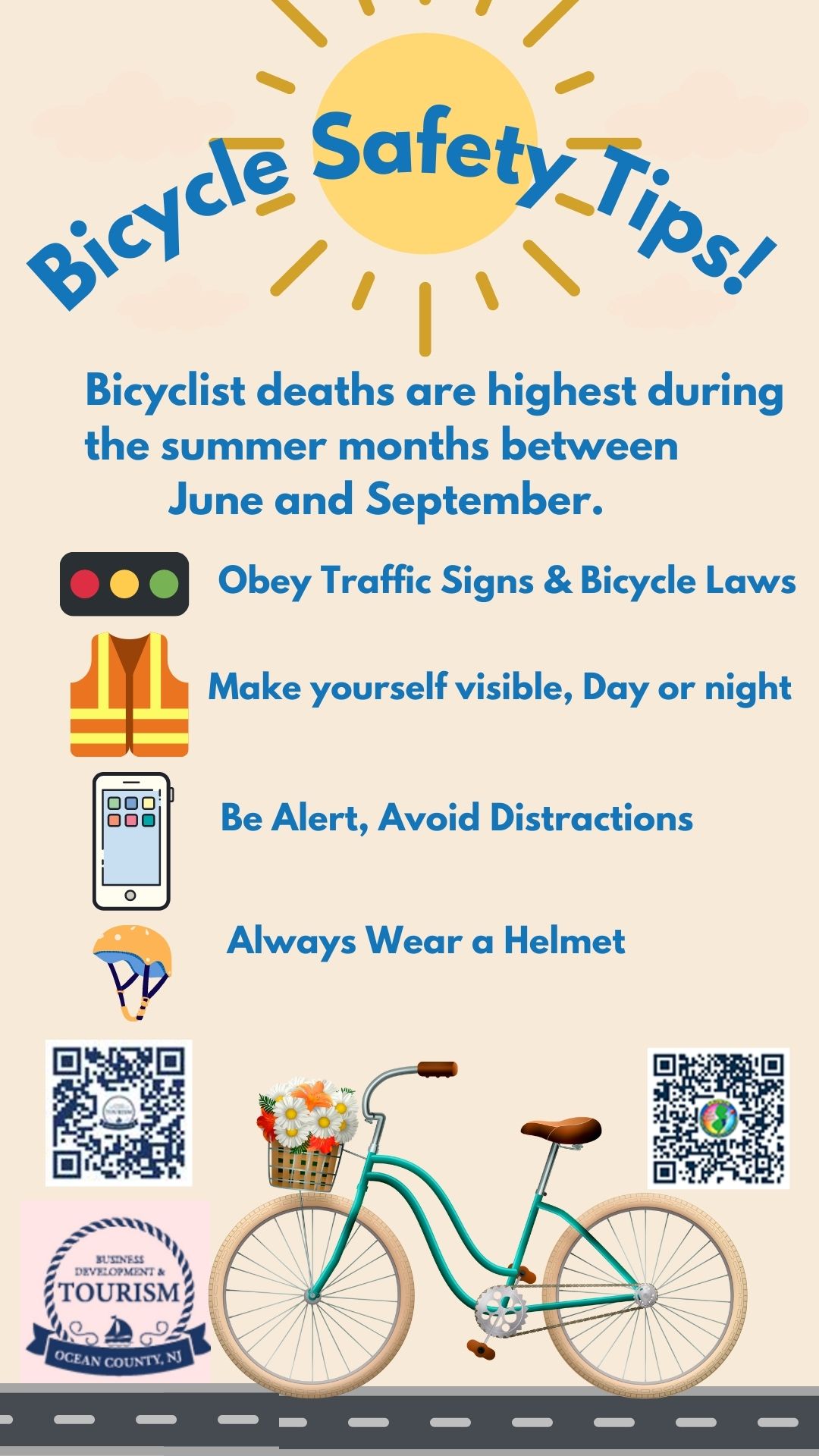 #bikesafety
---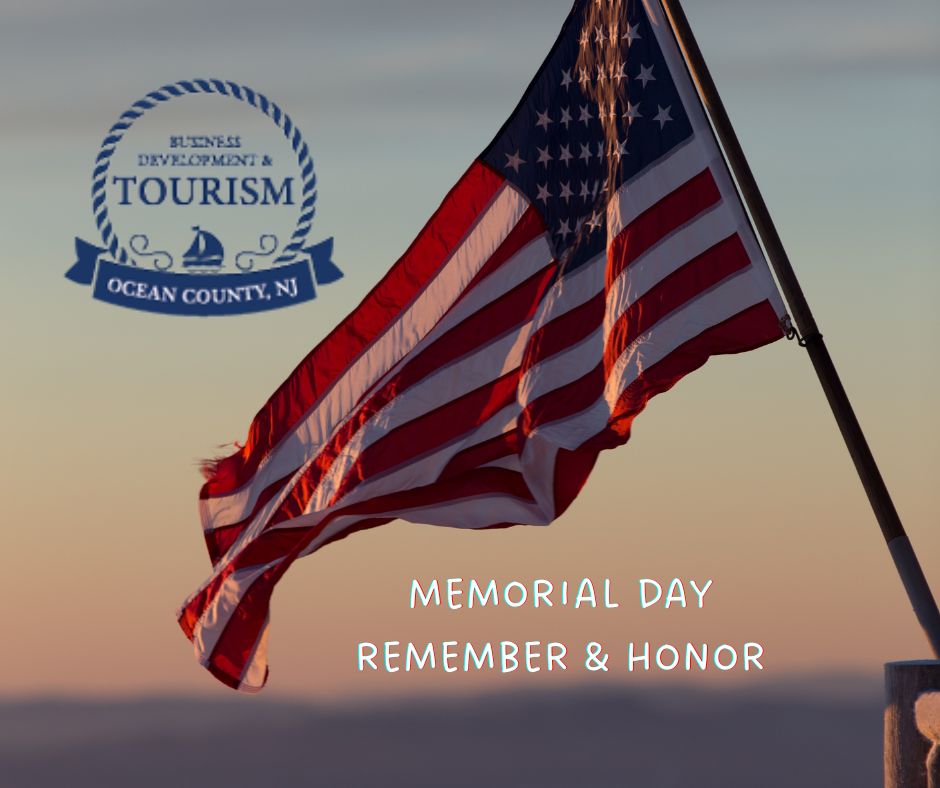 ---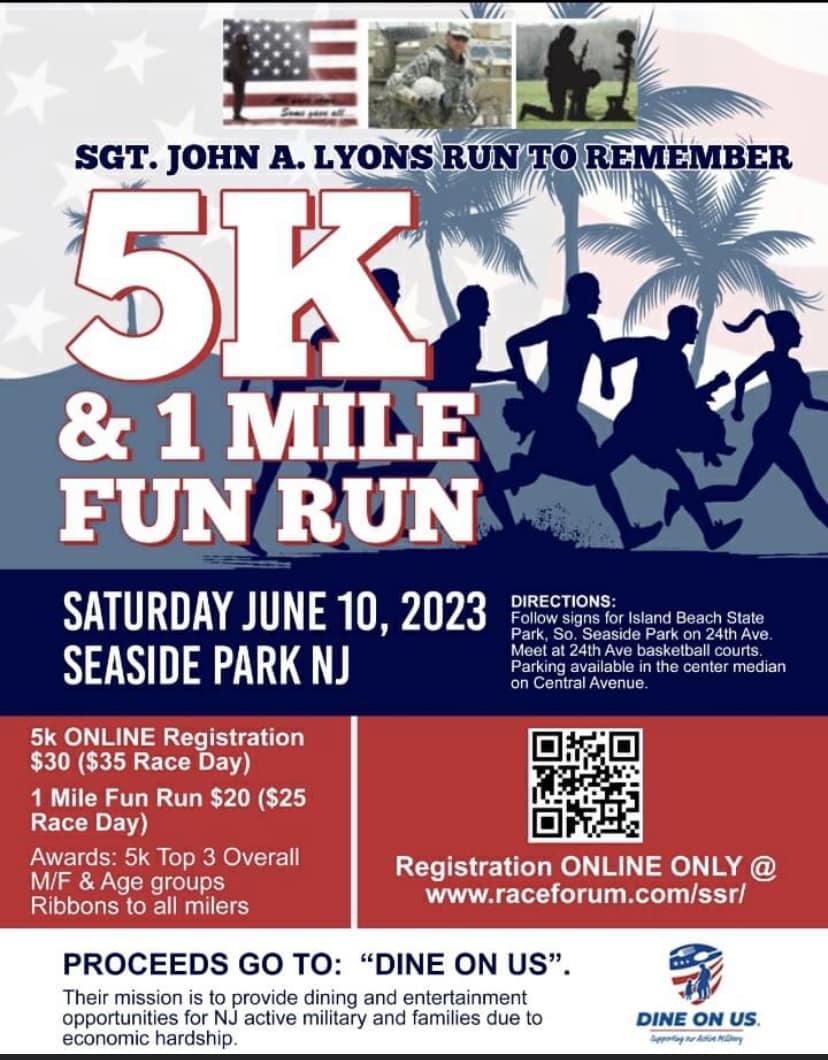 ---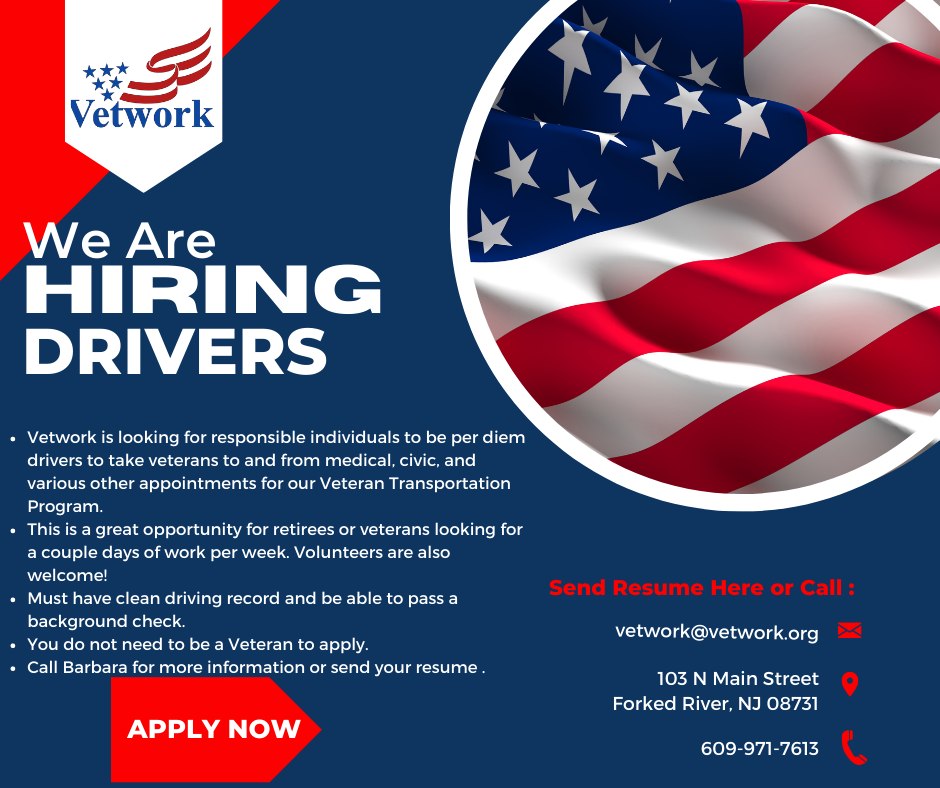 ---
❤️"Compassion Cafe based in LBI seeks the integration of people with intellectual and developmental disabilities through hands-on training and employment in a small coffee shop environment. By providing meaningful, paid employment for teens and adults with special needs, our employees will gain independence, self-confidence, and work skills for a successful future."
❤️We offer part-time summer employment in a small coffee shop setting while partnering with local businesses in a true non-profit model.
❤️Interested in learning more, employment or volunteering?
Email us at compassioncafelbi@gmail.com
https://www.compassioncafelbi.org/
#101thingstodo
#oceancountytourism
#exploreoceancounty
#LBI
#boostyourvibe
#supportlocal
#supportsmallbusiness
📸Photo Credit
Compassion Cafe
---
🌞🌊🏖 As the days are getting warmer, Ocean County's 44 miles of Atlantic Coast Beaches are the perfect way to cool off! Stay safe with these tips! 🏖🌊🌞
🌊🚔🚑🚒For the safety of yourself & emergency personnel, always swim where a lifeguard is present. 🚒🚑🚔🌊
🏖The Department of Business Development & Tourism wishes you a Safe & Healthy upcoming summer! 🏖
#101thingstodo
#oceancountytourism
#exploreoceancounty
#ripcurrents
#staysafe
#lifeguards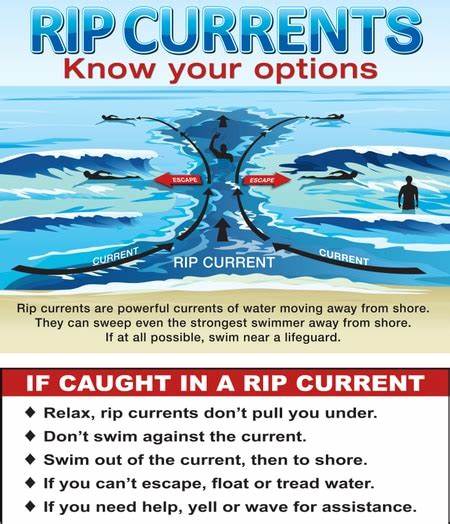 ---
The Ocean County Natural Lands Trust Program was established to acquire and maintain environmentally sensitive lands, natural areas or open spaces that would generally remain in their natural state and for the preservation of farmland. The objective of the program, is to establish of a system of protected lands which, in combination with the Farmland Preservation Program, enhance the quality of life in Ocean County by:
Helping to maintain the County's rural characteristics.
Protecting critical environmental resources and water supply.
Maintaining and enhancing active agriculture.
Buffering areas that are not compatible with development.
In 1997, the residents of Ocean County, overwhelmingly voted to establish the Ocean County Natural Lands Trust Program. The approval of a 1.2 cent dedicated tax provides the Board of Commissioners with the funds to acquire lands in Ocean County for conservation and farmland preservation.
With over 25,000 acres preserved as open space through NLTF there are many opportunities for the public to enjoy nature in Ocean County. Certain properties may be more appropriate than others for activities. Our properties are managed in partnership with the County Parks Department, and they are open to the public consistent with the Ocean County Parks and Natural Lands Trust Rules.
https://storymaps.arcgis.com/stories/0c47124278a1496982d131ebc683adfd
#101thingstodo
#oceancountytourism
#exploreoceancounty
#landtrust
#protectourplanet
#buyoceancounty
#wildernesswednesday
#boostyourvibe
#getoutside
---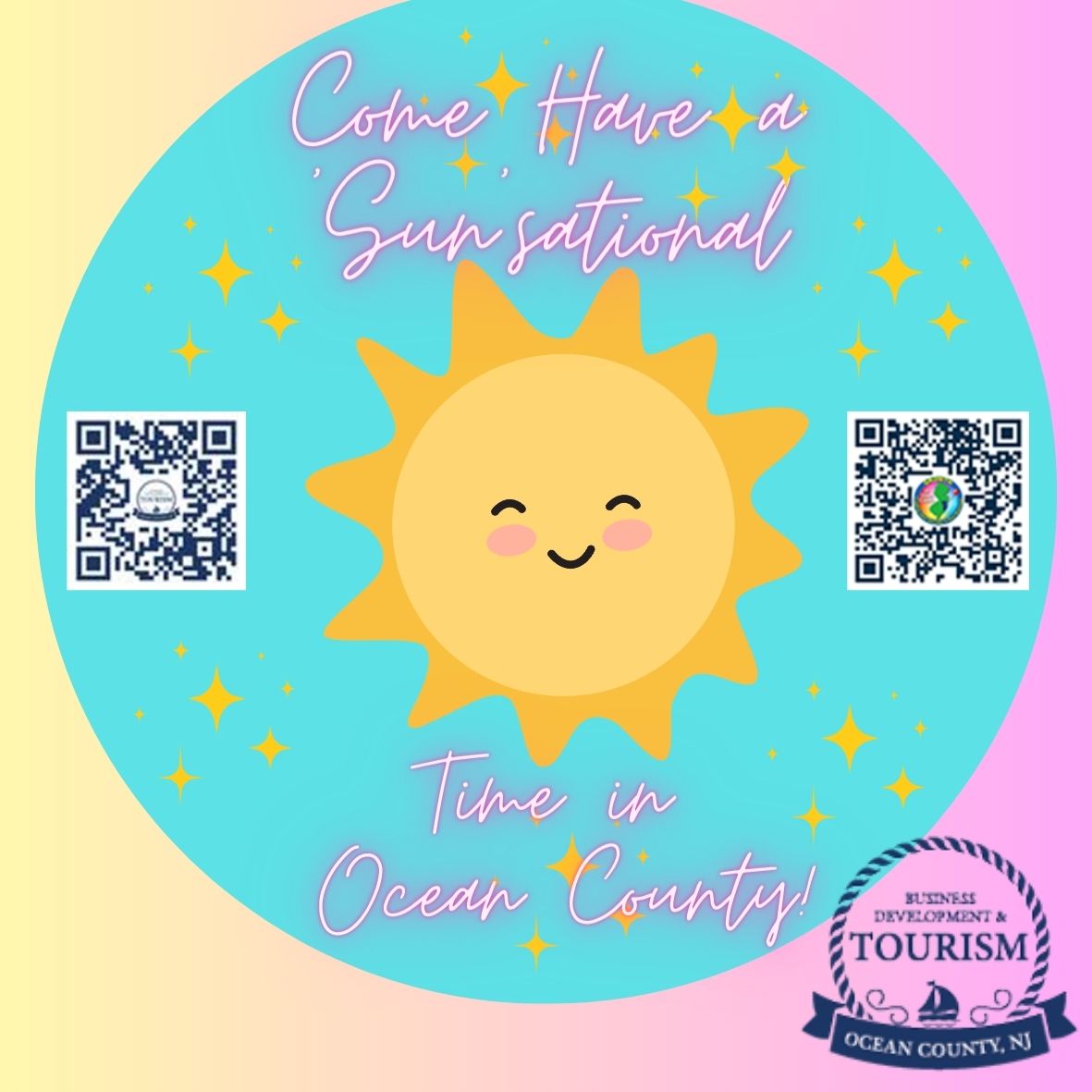 Upcoming Events – Ocean County Tourism
---
HOW CLEAN IS THE WATER AT OCEAN COUNTY PUBLIC BEACHES? – YouTube
---
THE BEST PROTECTION IS PREVENTION WHEN IT COMES TO LYME DISEASE & TICK BITES. – YouTube
---
Summer Program Guide 2023
Paper versions will be in the mail shortly.
Registration begins June 12. Mail in registration is preferred.
Registration forms received before 6/12 will be returned.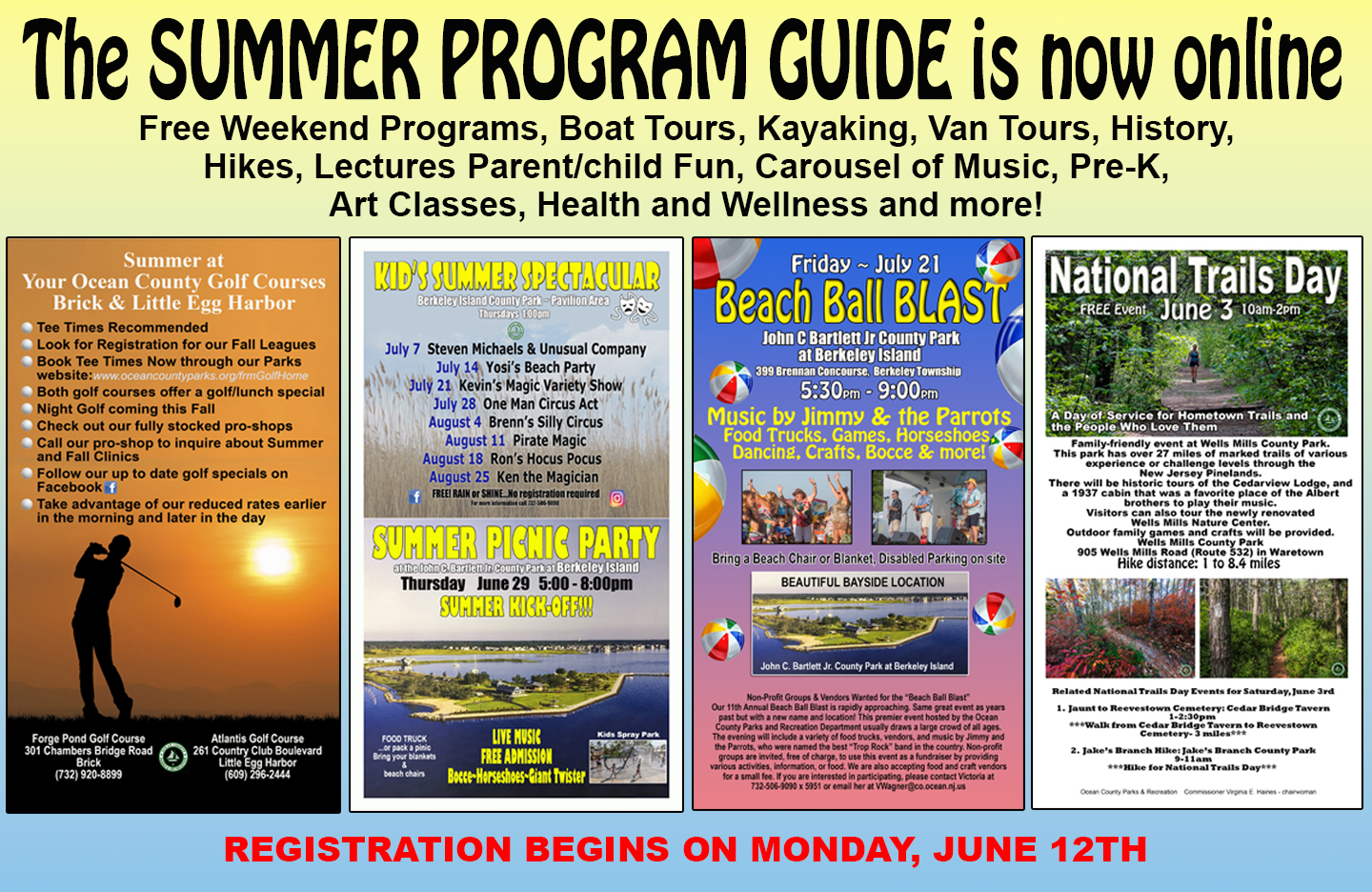 ---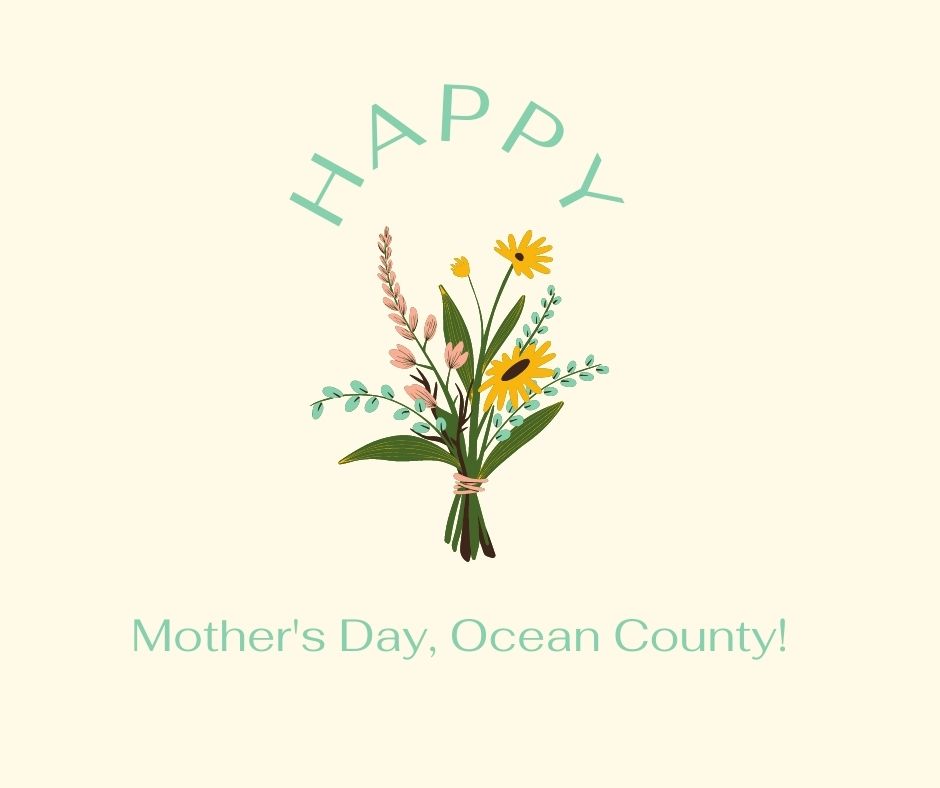 ---
Get your working papers: A step-by-step guide.
---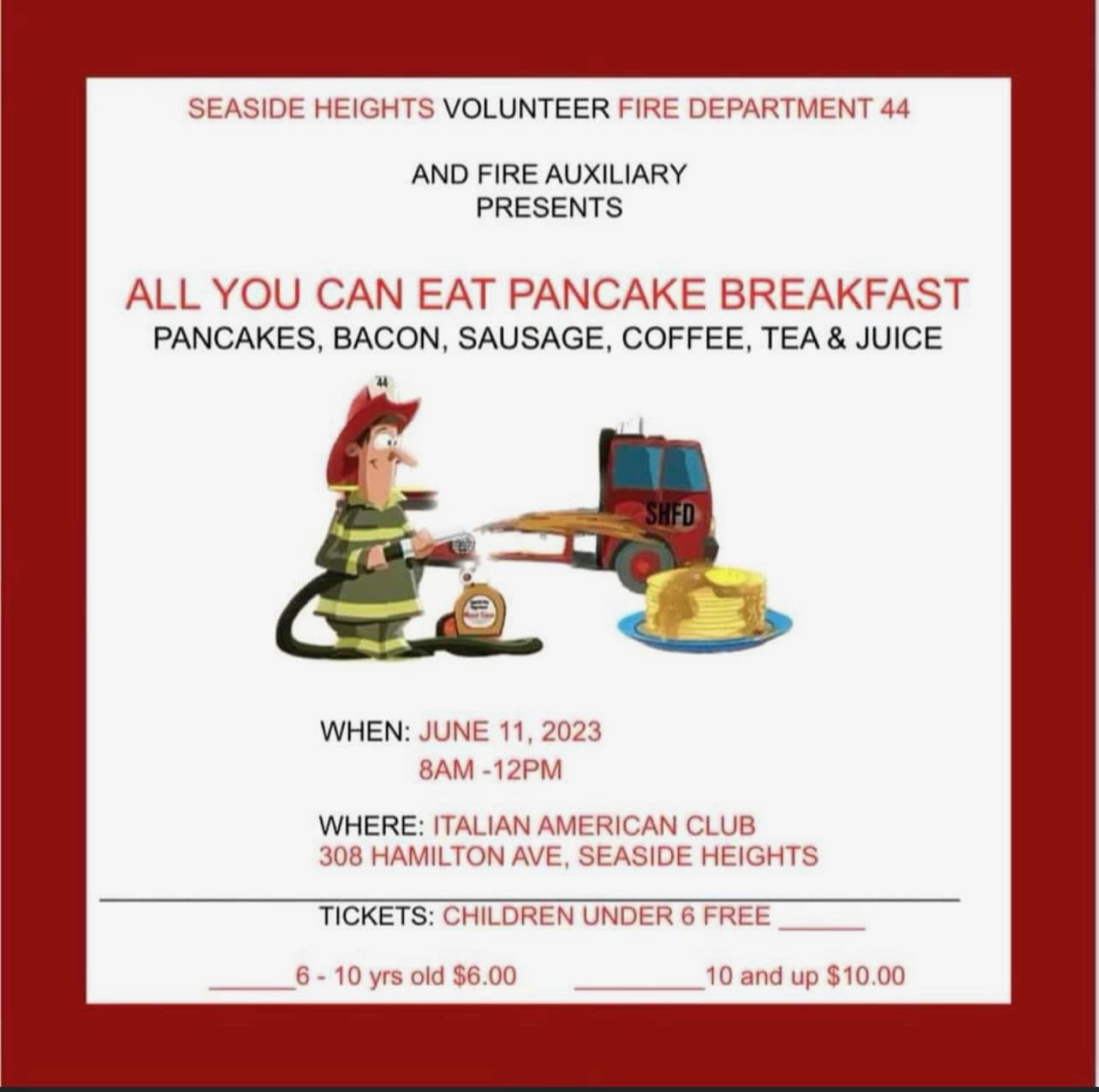 ---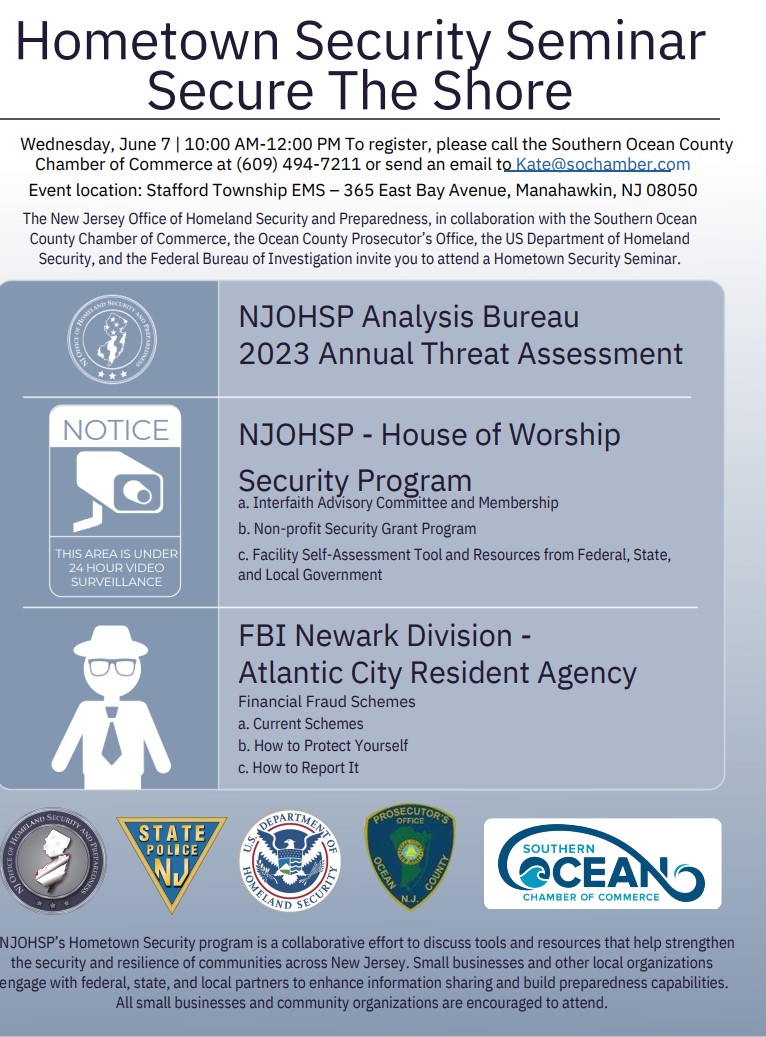 ---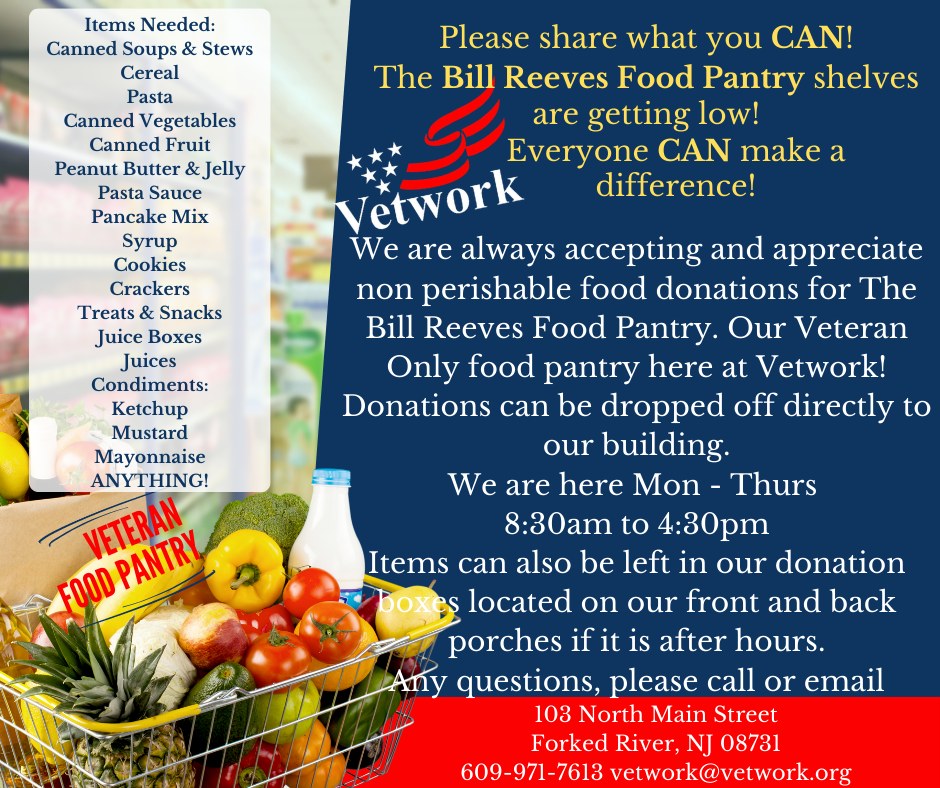 ---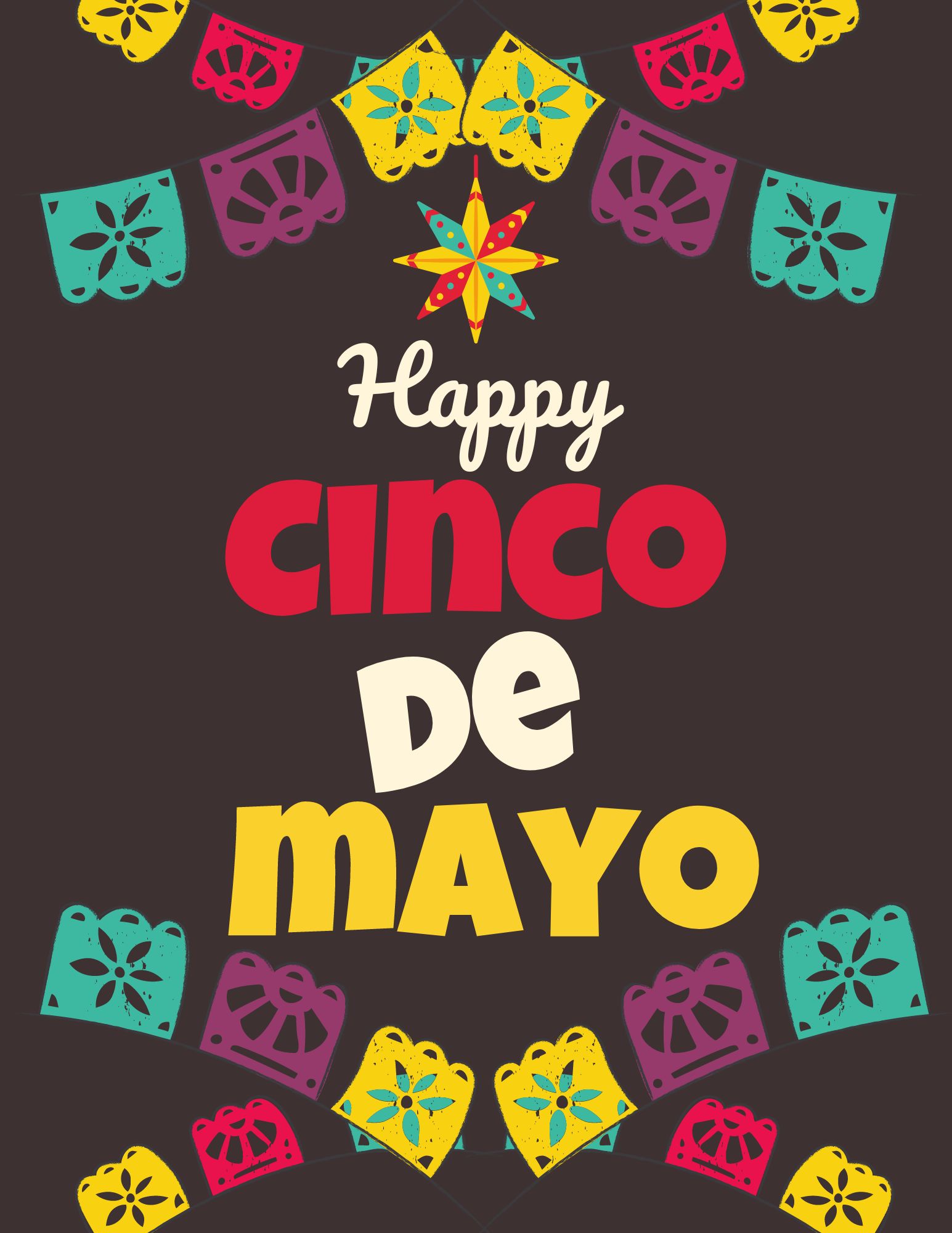 ---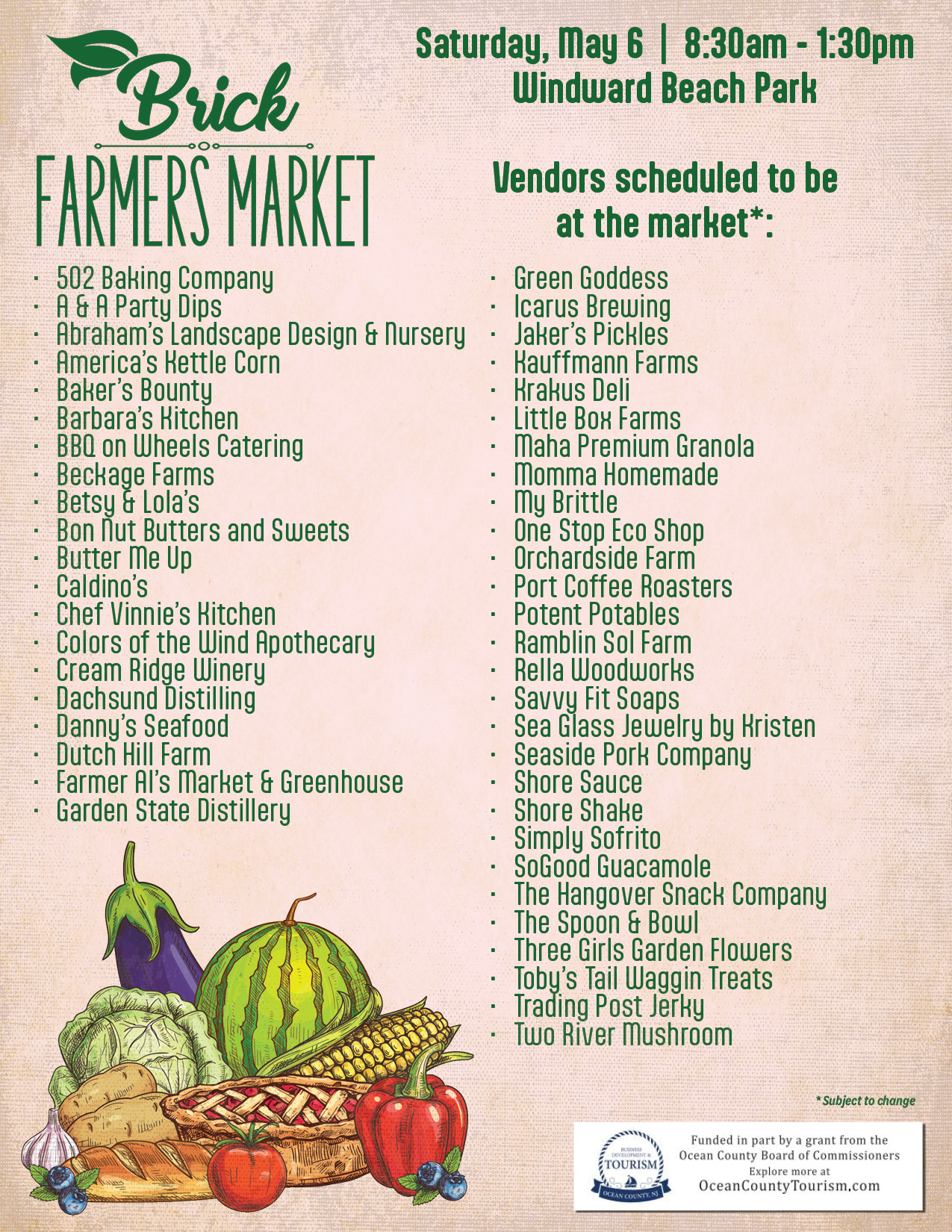 ---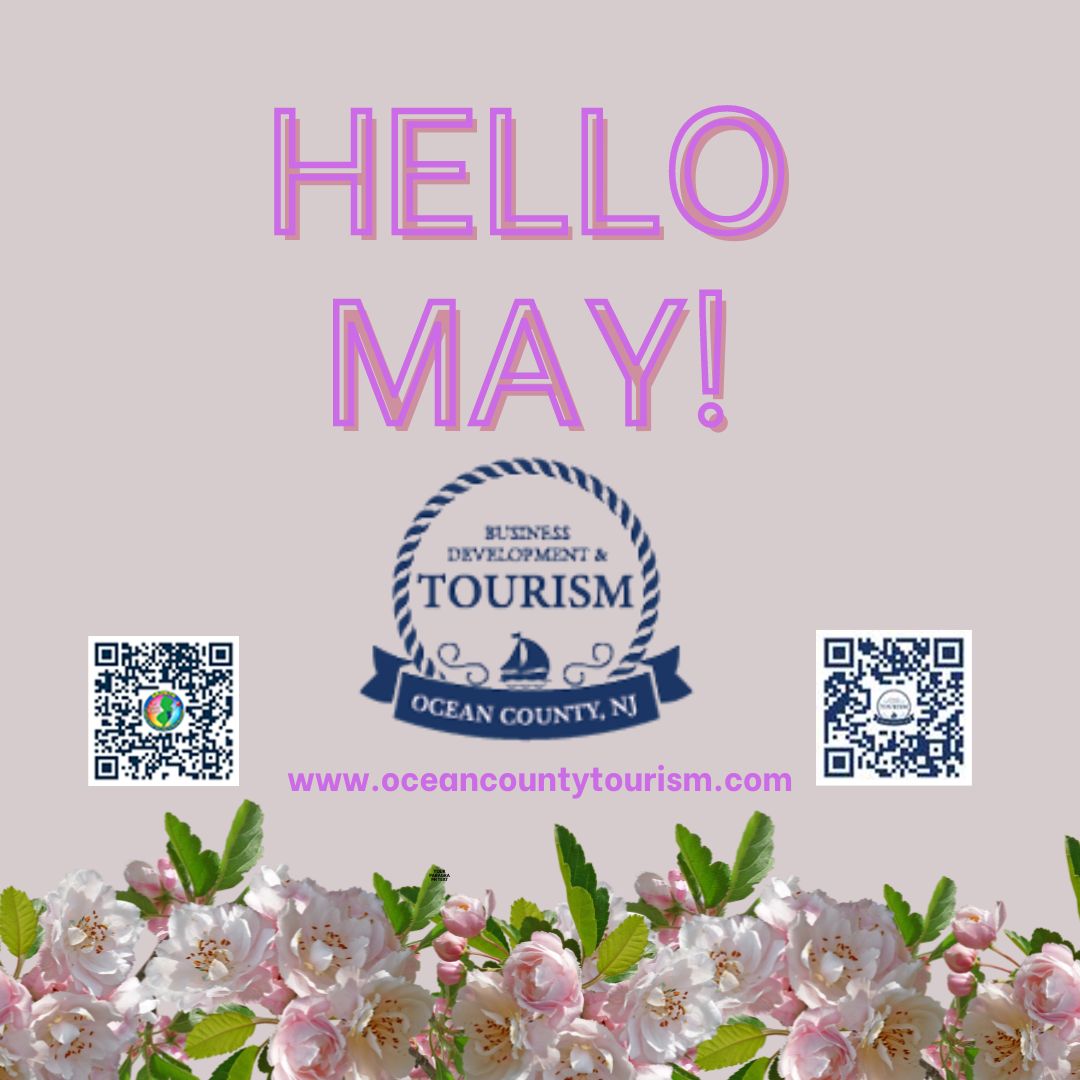 See what Ocean County events are in 💐'bloom'💐below!
https://oceancountytourism.com/events/
#101thingstodo
#oceancountytourism
#exploreoceancounty
#Hellomay
#boostyourvibe
#events
#supportourcommunity
---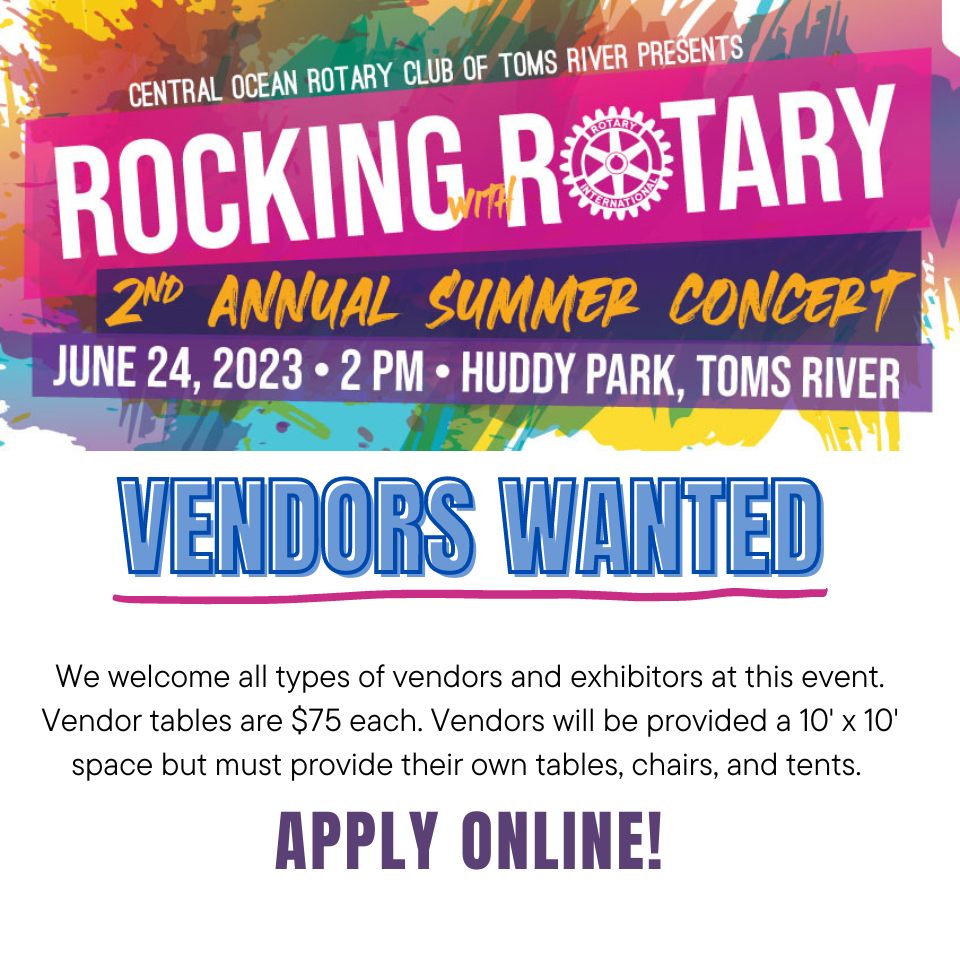 https://www.centraloceanrotary.org/
---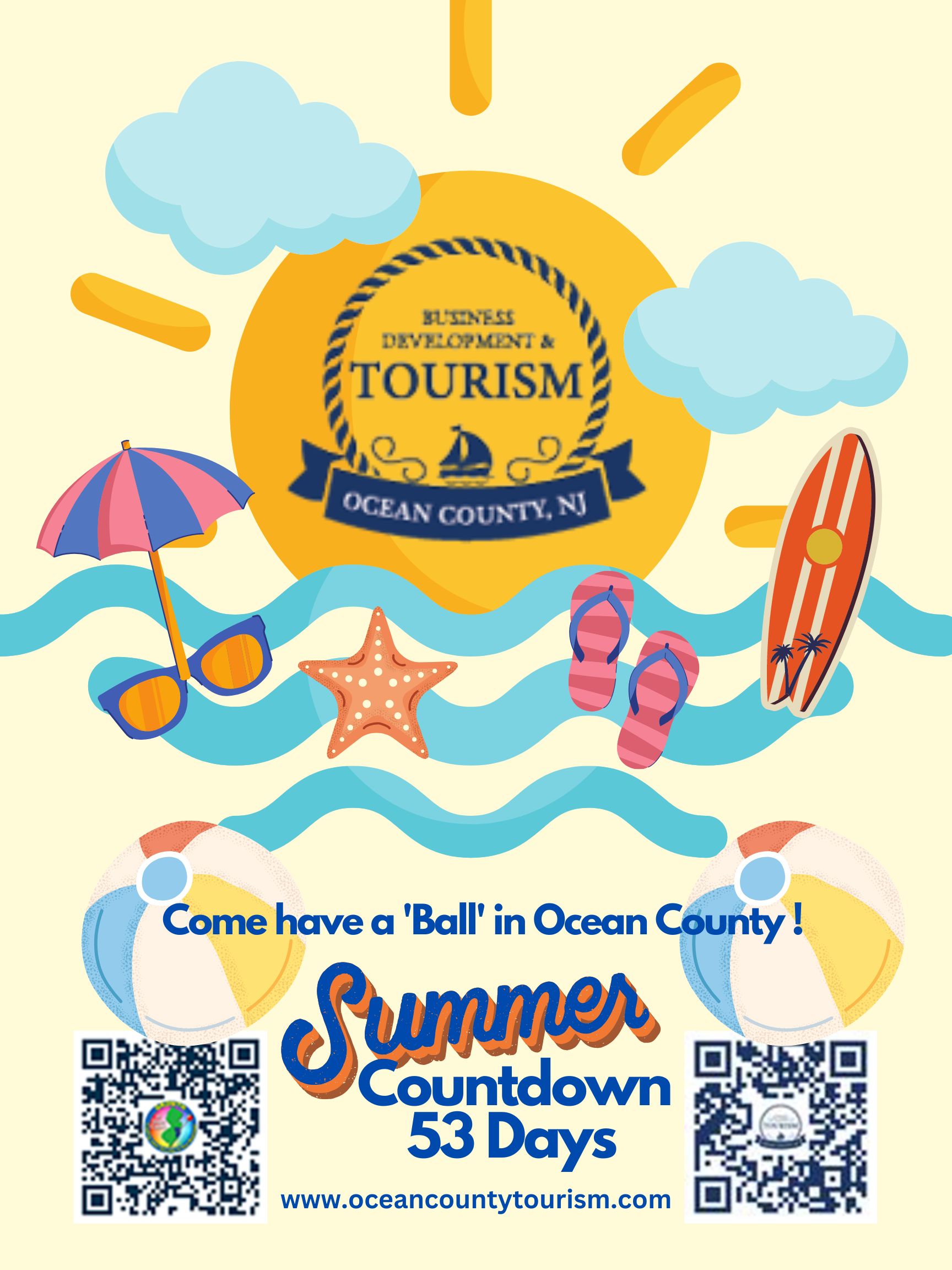 ---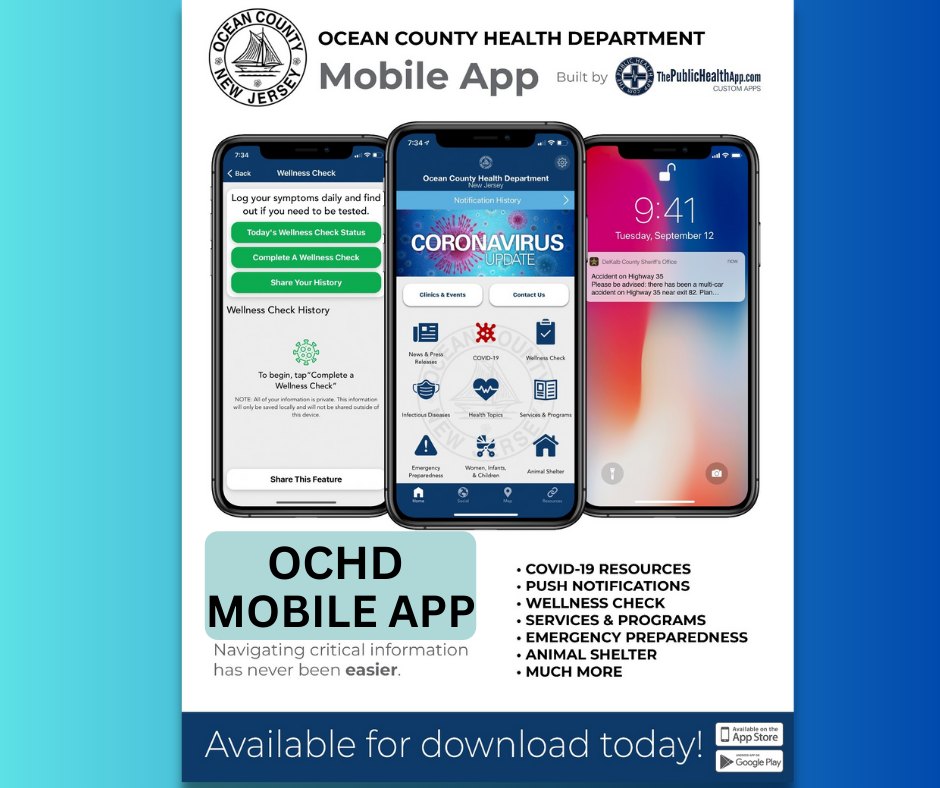 ---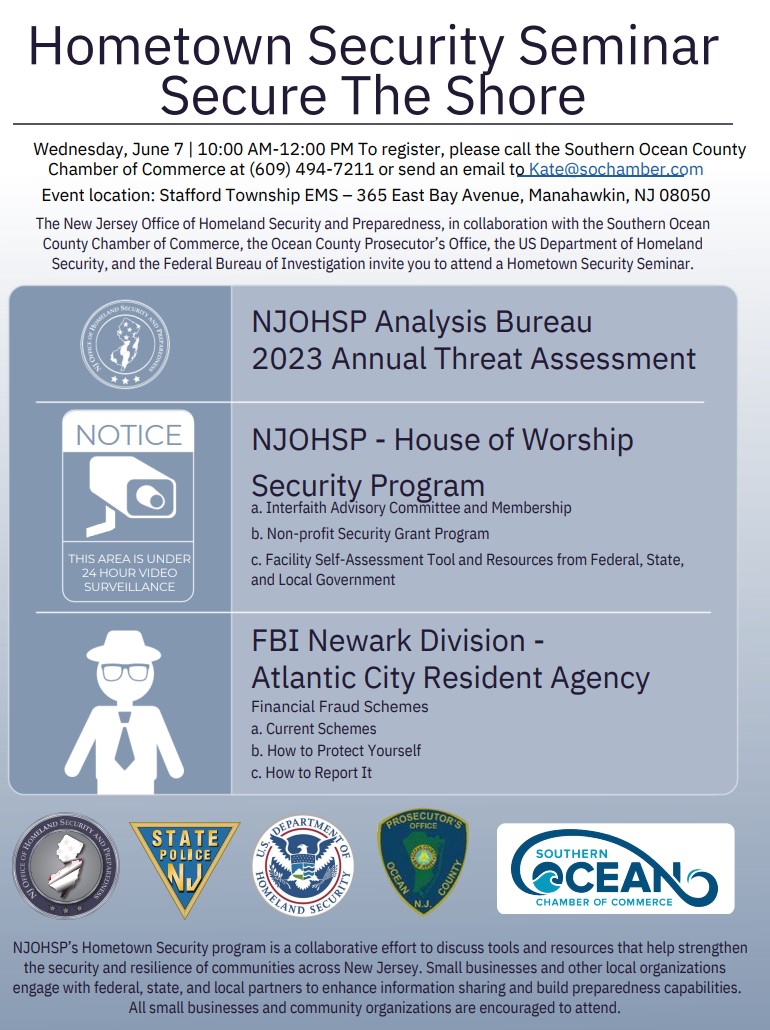 ---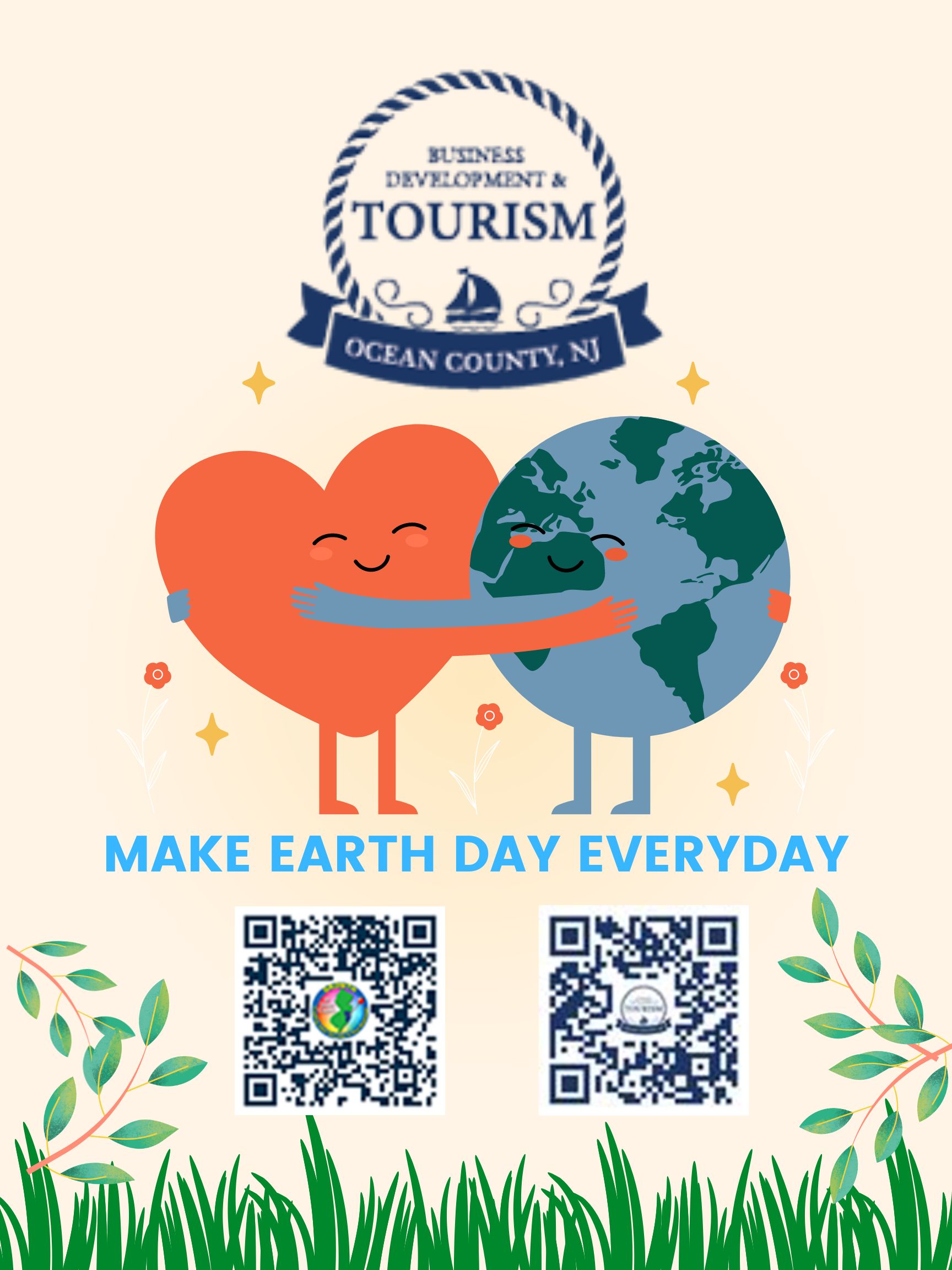 ---
The Ocean County Board of Commissioners has announced that there is a program to safely dispose of old boat flares.
The program will take from 9 a.m. to 3 p.m., May 6 at the Ocean County Training Center, 200 Volunteer Way, Waretown.
Flares will be accepted from Ocean County residents only. Flares from marinas and businesses will not be accepted. There will be 600 appointments available and residents can drop off a maximum of 10 flares. Program participants are asked to remain in their vehicles at all times.
Registration is required and can be done online at the Solid Waste Management homepage:
www.co.ocean.nj.us/recycle
or by calling (732) 506-5047.
---
Join us for a Gift Auction Supporting the Students & Celebrating the Arts at the Grunin Performing Arts Academy!

Bring your FRIENDS, your CHAIRS & COOLERS then get ready to TAILGATE to some live music & ticket pulls on our outside stage!*

Head INSIDE first to bid on the many prizes & purchase concessions!
*Should the weather turn, entertainment, seating & ticket pulls will be held inside.*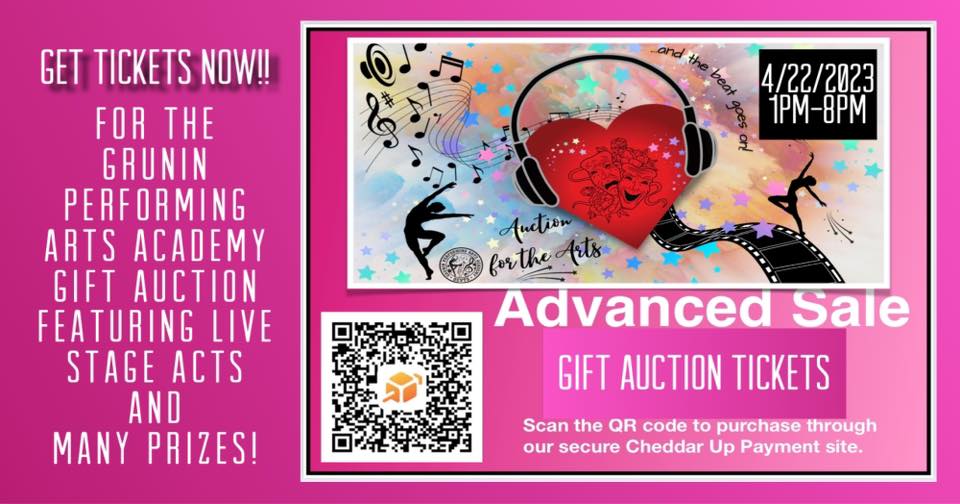 Ticket drops 1:00pm-4:00pm

Ticket draws start 4:30pm

Advance sale entry bundle
$40(a $50 value)
$45 Bundles & additional tickets available at the door.

To purchase discount advance sale entry tickets by credit/debit or e-check go to our secure cheddar up link on this page.

To purchase advance tickets by mail see flyer in this event.

Visit www.paaptso.org for more info.
Event location GPAA on the OCC Campus 1 College Drive Toms River NJ
We are a 501c3
ID#242-5-36398
RL#9488
---
Celebrating the Joseph H. Vicari Award!
Honoring Ocean County's outstanding Cultural Organization, Exceptional local artists, historians, preservationists, educators and Government Leaders.
---
Spring is officially here!
We're busy getting ready for the upcoming season of our community garden me couldn't be more excited.
Want to get involved? Reach out to learn how you can volunteer, sponsor or bring your group/organization for a visit. Email us at Info@oneoceancounty.com
John Patrick Sports Complex , Lakewood
https://oneoceancounty.com/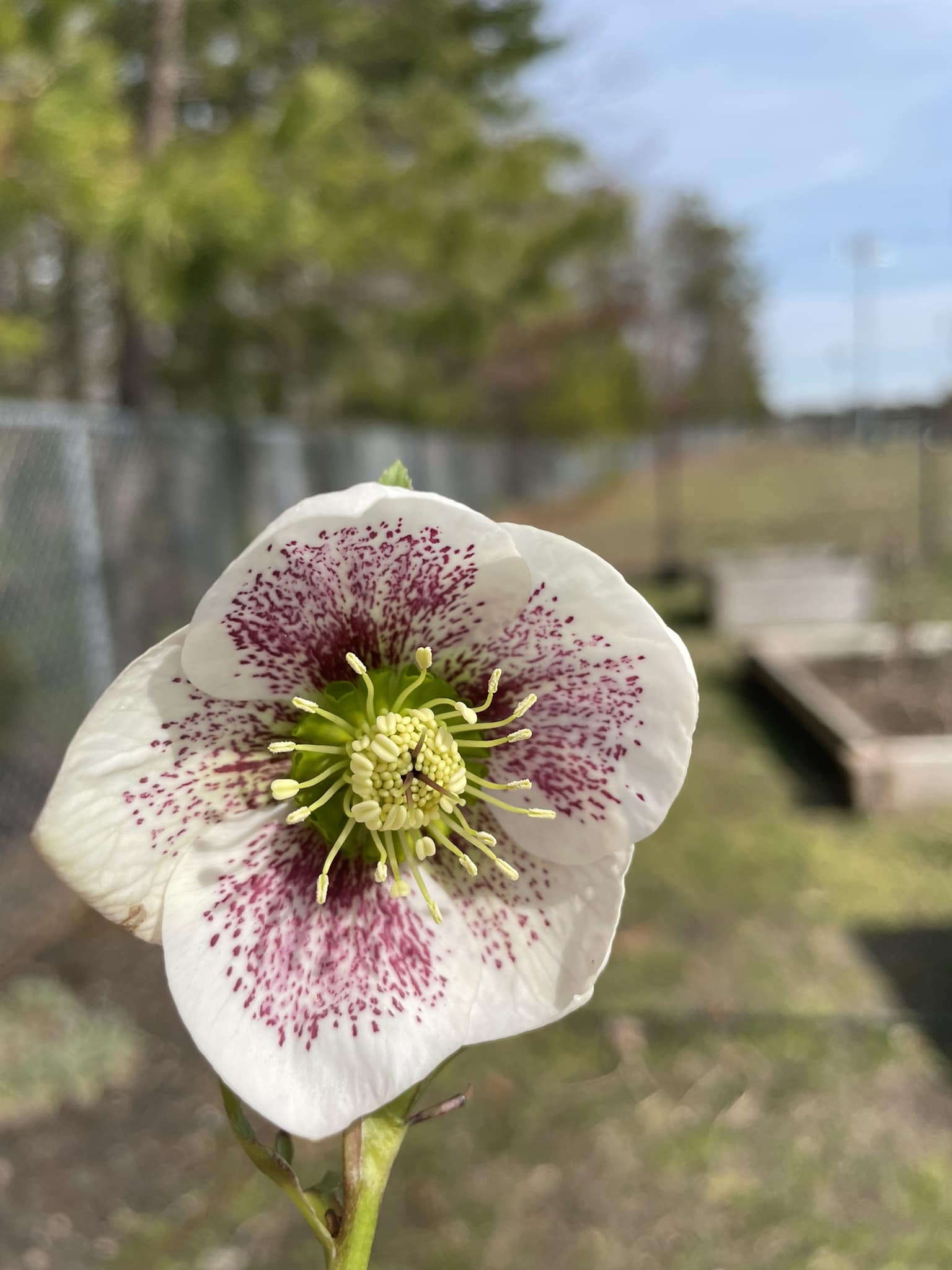 ---
Volunteer for a Blitz Cleanup
Litter turns up everywhere – in our parks, on our shorelines, and in the water. Blown by the wind on trash day, tossed out car windows, intentionally dumped – however it gets there, it's an eyesore and harmful to the environment.
The Barnegat Bay Blitz is an annual watershed-wide cleanup that brings together hundreds of volunteers with one goal in mind – keeping our land and water clean by removing litter from neighborhoods throughout Ocean County.
This year's Blitz cleanups are happening during Earth Week from April 15th to April 22nd. Get outside and make a difference for a healthy watershed by volunteering for a local cleanup. Sometimes the best way to remove trash in the water is by boat, so if you enjoy getting out on the water, consider volunteering for one of the cleanups by kayak or canoe.
Visit our Blitz page for information about volunteering for a cleanup during Earth Week. Email questions about the Blitz to Karen Walzer at kwalzer@ocean.edu.
The Blitz is organized by the Barnegat Bay Partnership in partnership with the NJ Department of Environmental Protection and Ocean County Clean Communities.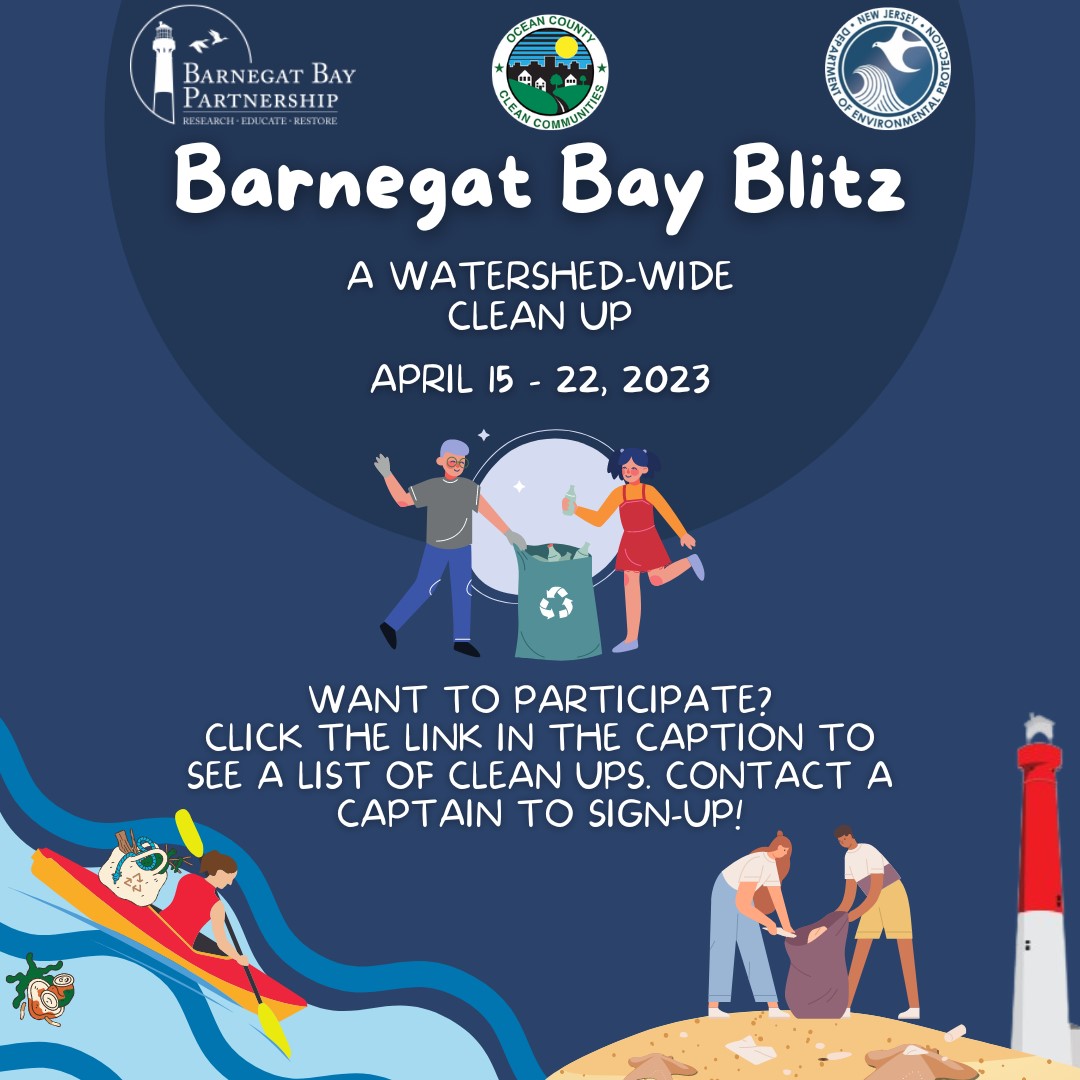 ---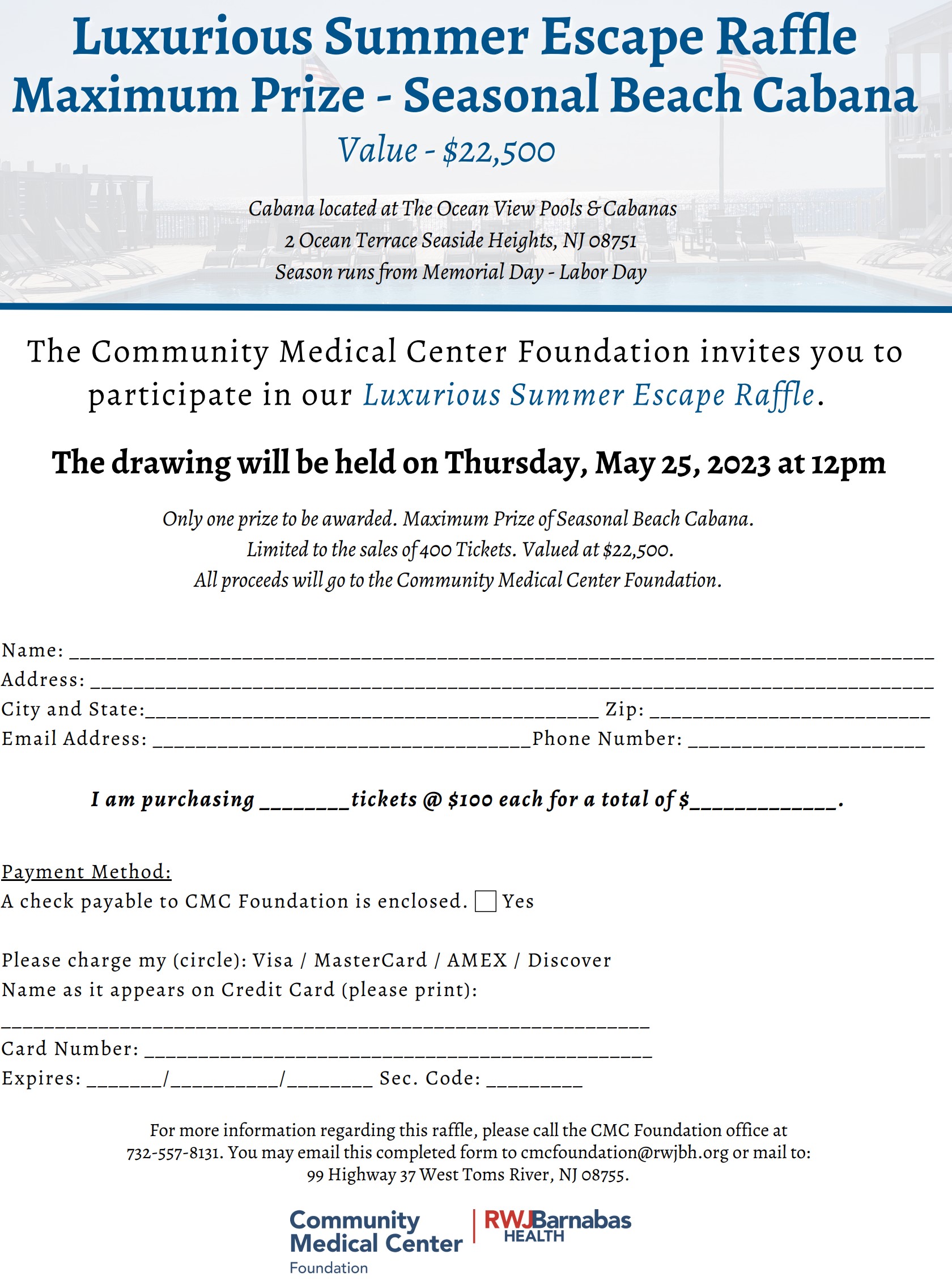 ---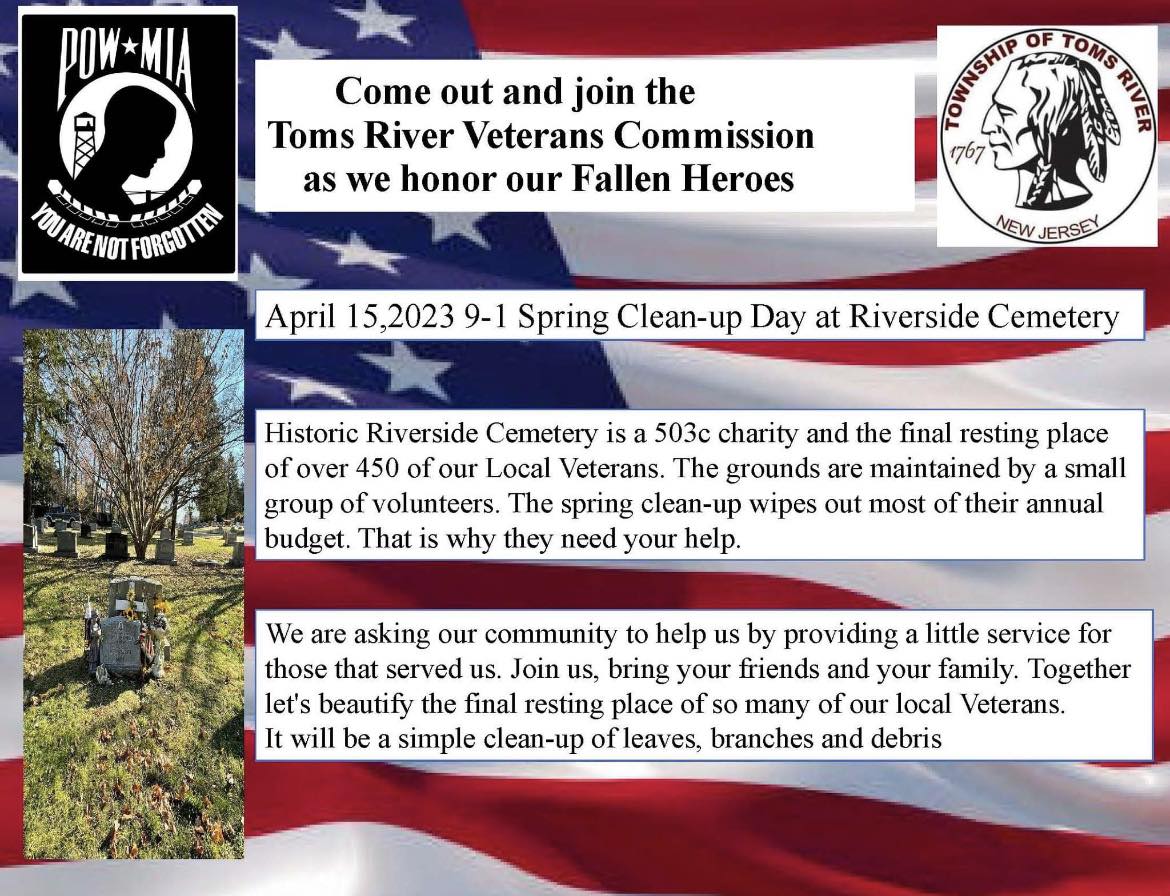 ---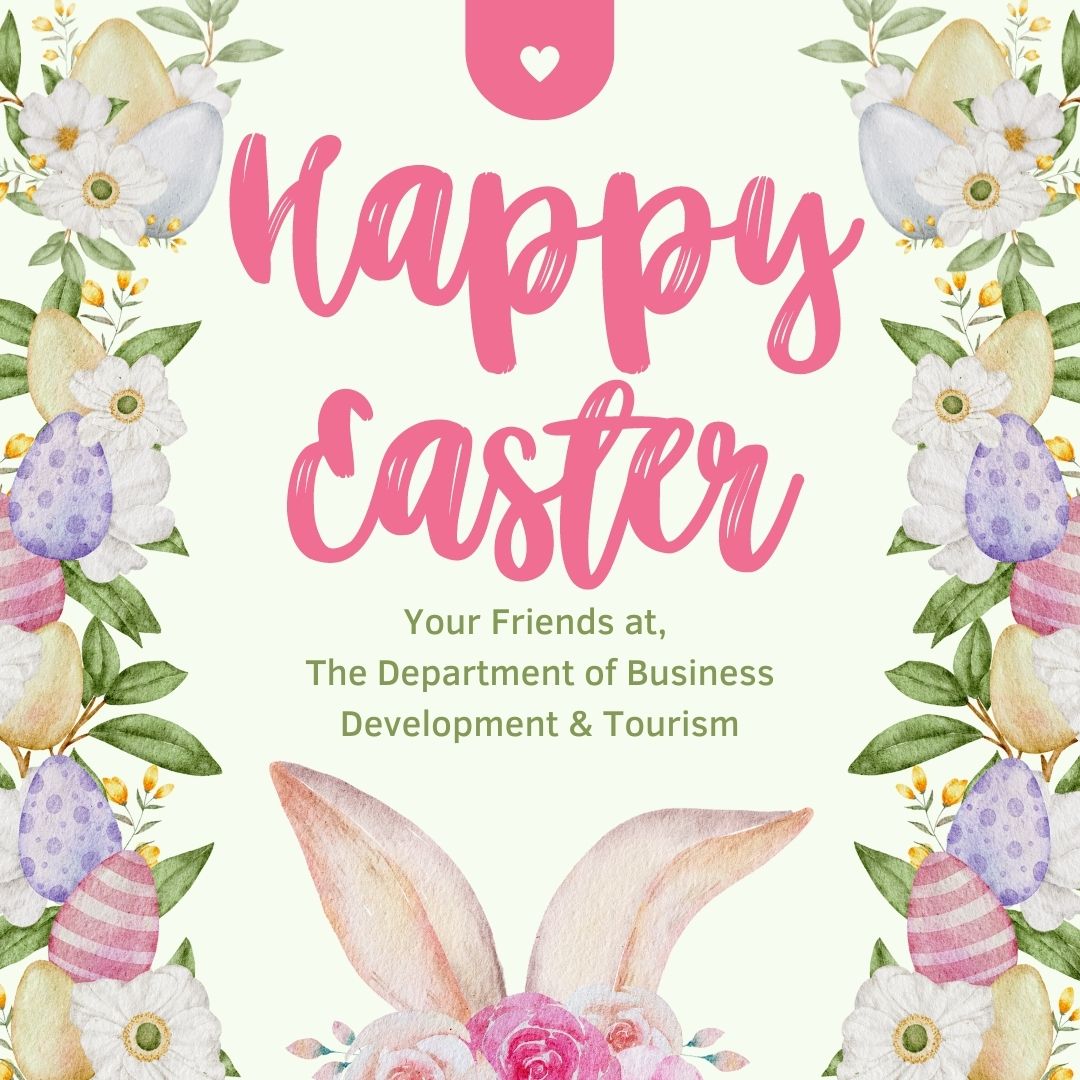 ---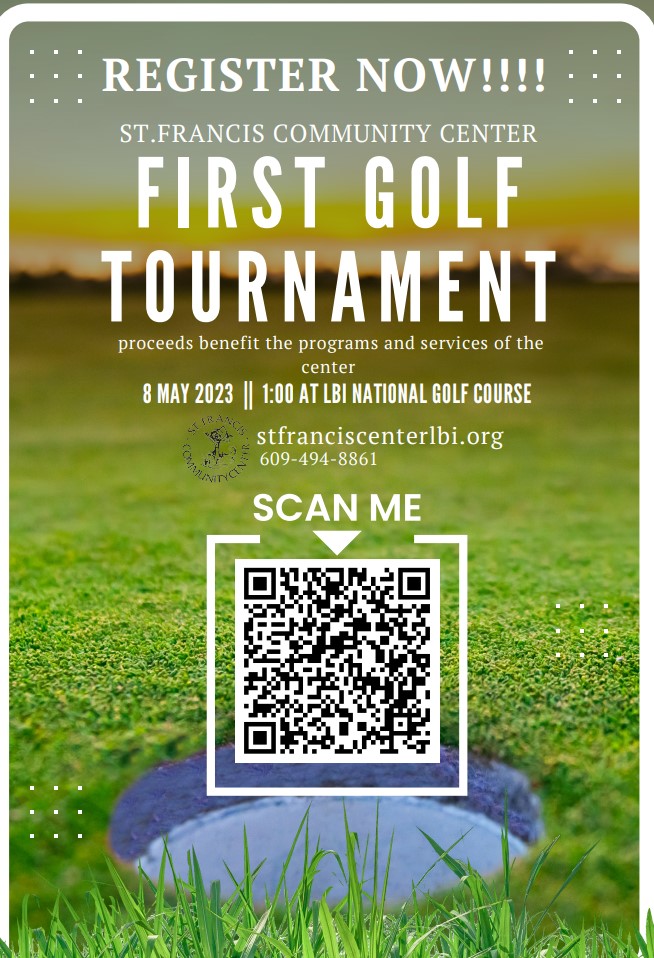 ---
21st Annual Step Up for The Arc Walk on Saturday, May 13th at the Jersey Shore BlueClaws to Benefit Adults with Disabilities in Ocean County
Lakewood, NJ (March 30, 2023) – The Arc, Ocean County Chapter will host the 21st Annual Step Up for The Arc Walk on Saturday, May 13, 2023 at ShoreTown Ballpark, home of the Jersey Shore BlueClaws from 10:00am-1:00pm to benefit individuals with intellectual and developmental disabilities.
Step Up for The Arc is an inclusive community event to raise awareness and acceptance for people with disabilities.
The day will kick-off at 10:00am with registration, inclusive games, arts and crafts, live performances and refreshments. Around 11:00am the 1-mile walk celebration will commence followed by the after-party at 12:00pm.
This year's 21st Annual Walk hopes to raise $75,000 for The Arc, Ocean County Chapter's programs and services providing housing, employment, job training, transportation, recreation, family support, and clinical support services to 1,000 individuals with disabilities.
This event is free to attend and participants are encouraged to register online to fundraise $50 for this year's commemorative Step Up for The Arc t-shirt. Register and donate online at www.arcocean.org or mail your donation to: The Arc, Ocean County Chapter – WALK, 393 Mantoloking Road, Brick NJ 08723.
Thank you to our premiere event sponsors: Gallagher, All American Ford and Maple Holistics. To learn how your business can receive premium marketing benefits while supporting individuals with disabilities, visit www.arcocean.org
For more event details, please like us on Facebook @thearcoceancounty or call 732-978-1414.
About The Arc, Ocean County Chapter
The Arc, Ocean County Chapter, Inc. was established in 1955 with the mission to advocate, provide opportunities and supports necessary for all individuals with intellectual and developmental disabilities to be accepted and valued as citizens of the communities in which they choose to live, learn, work and play. Today, the chapter serves more than 1,000 individuals through residential services, vocational services, recreation services, family support, and clinical support services.
https://runsignup.com/Race/NJ/Lakewood/StepUpforTheArc
7323633335
---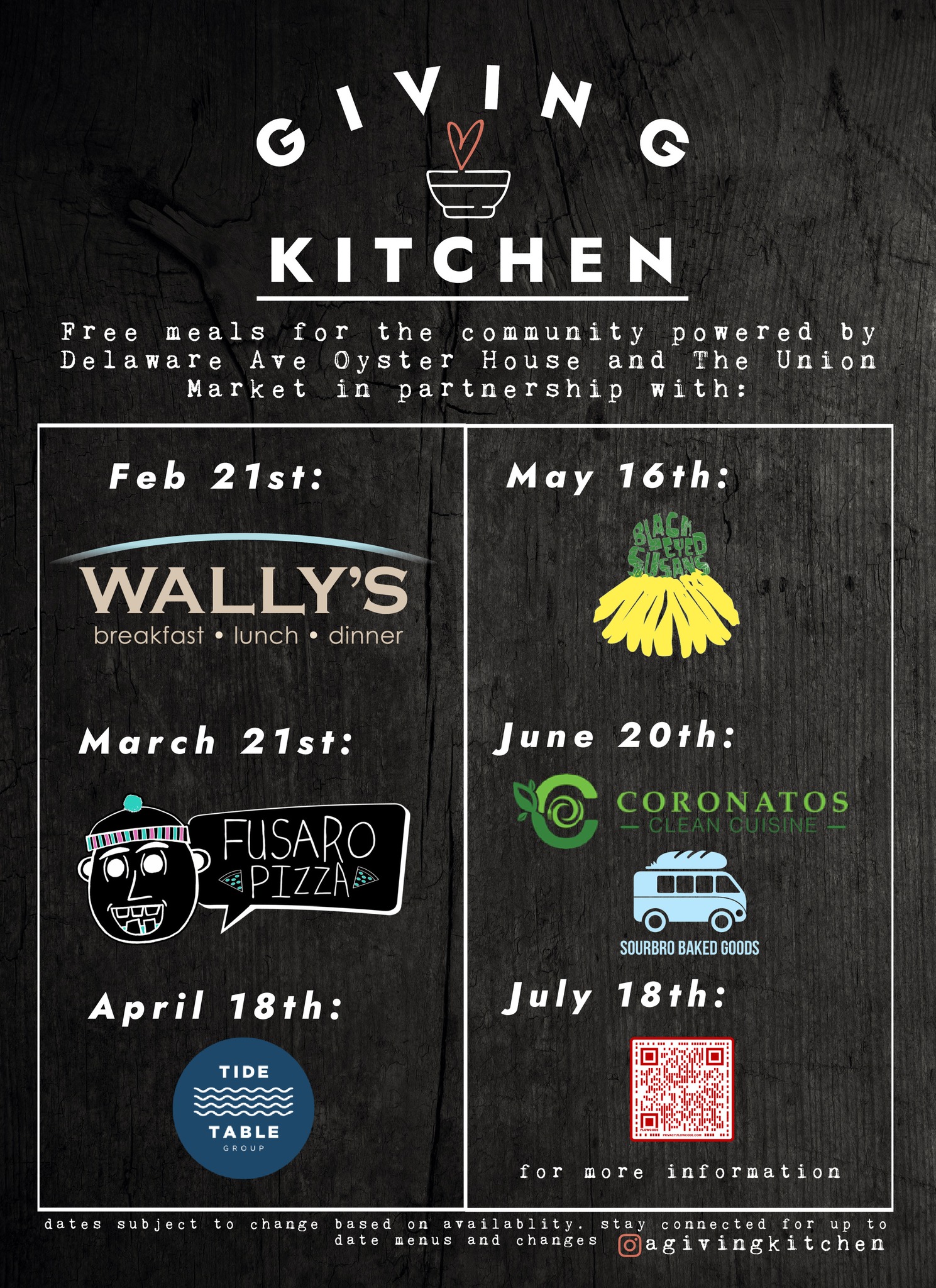 a free supper club for those in need of a fully belly, a full heart or a full soul.
---
April Fools' Day: Origins, Meaning & Hoaxes – HISTORY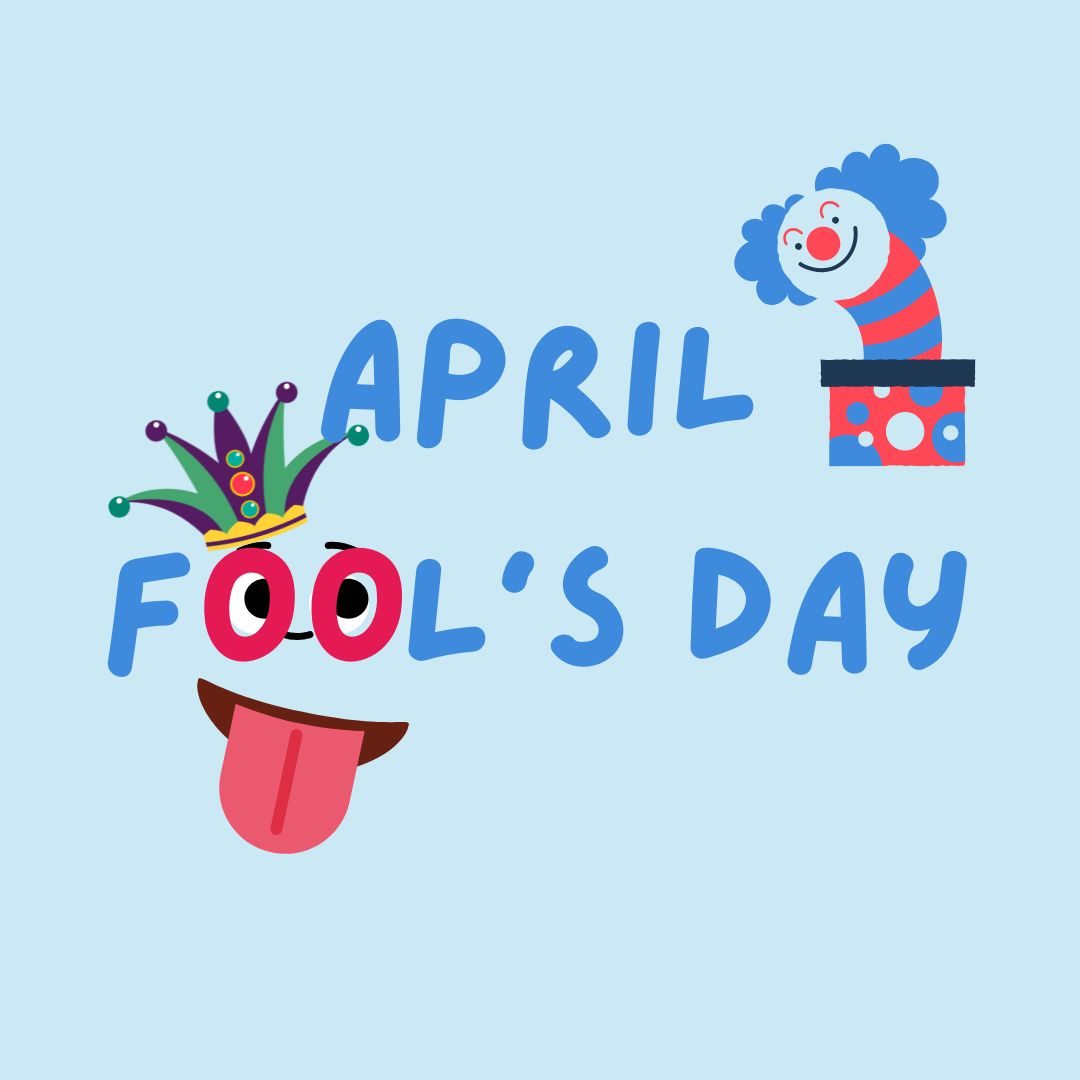 ---
Join us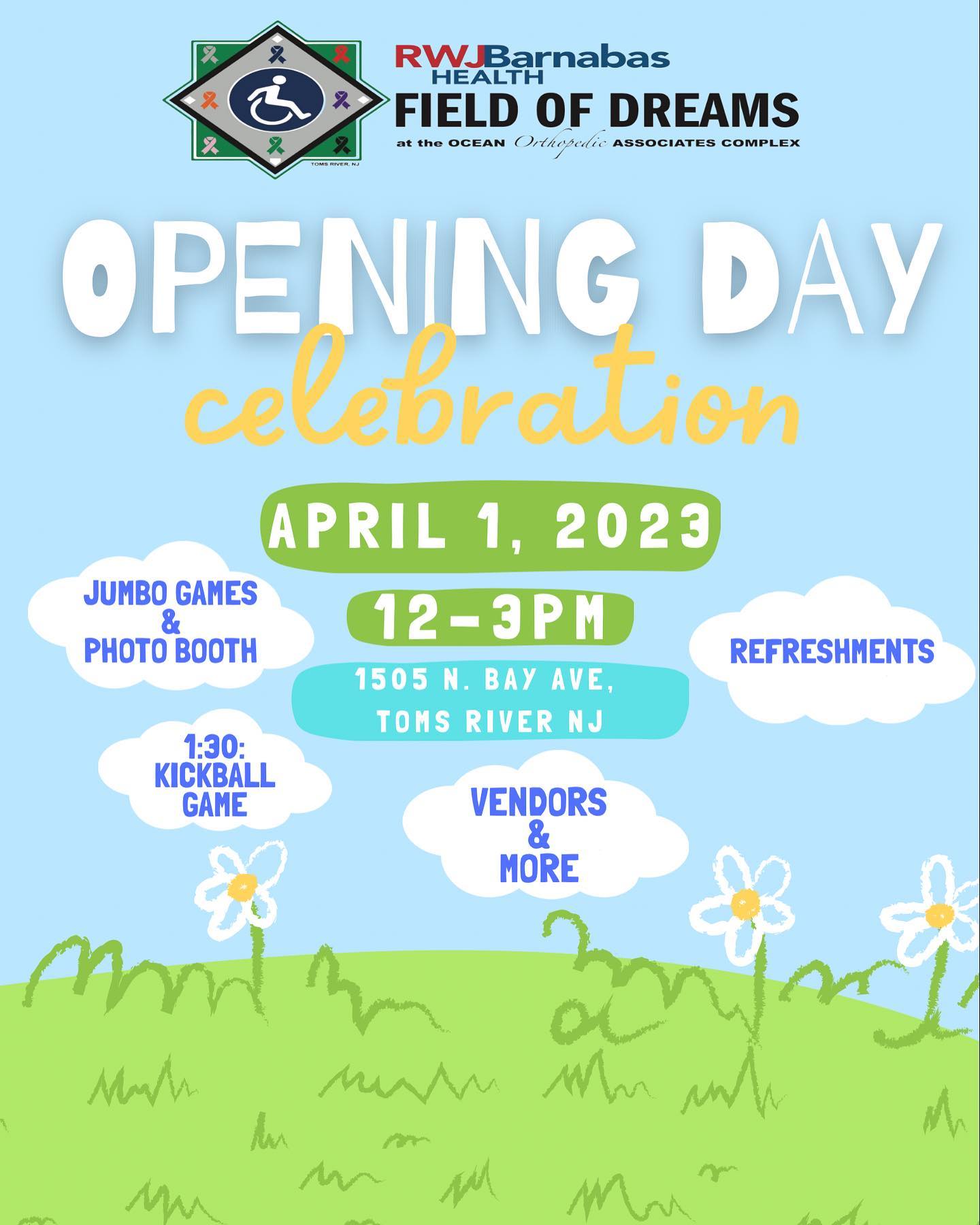 for our OPENING DAY CELEBRATION!!!! We will have games, a photo booth, refreshments, and a kickball game open to all at 1:30.
---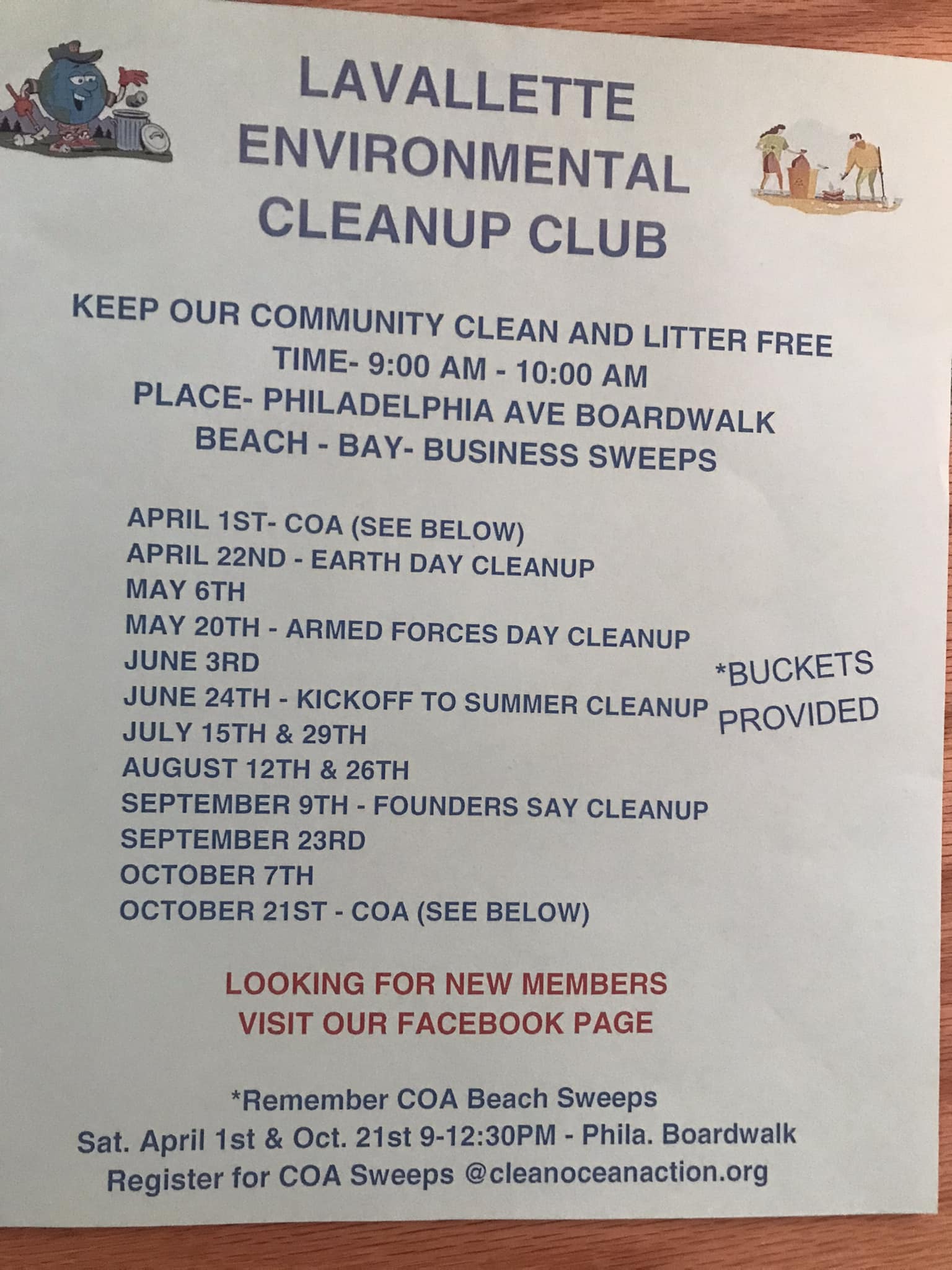 ---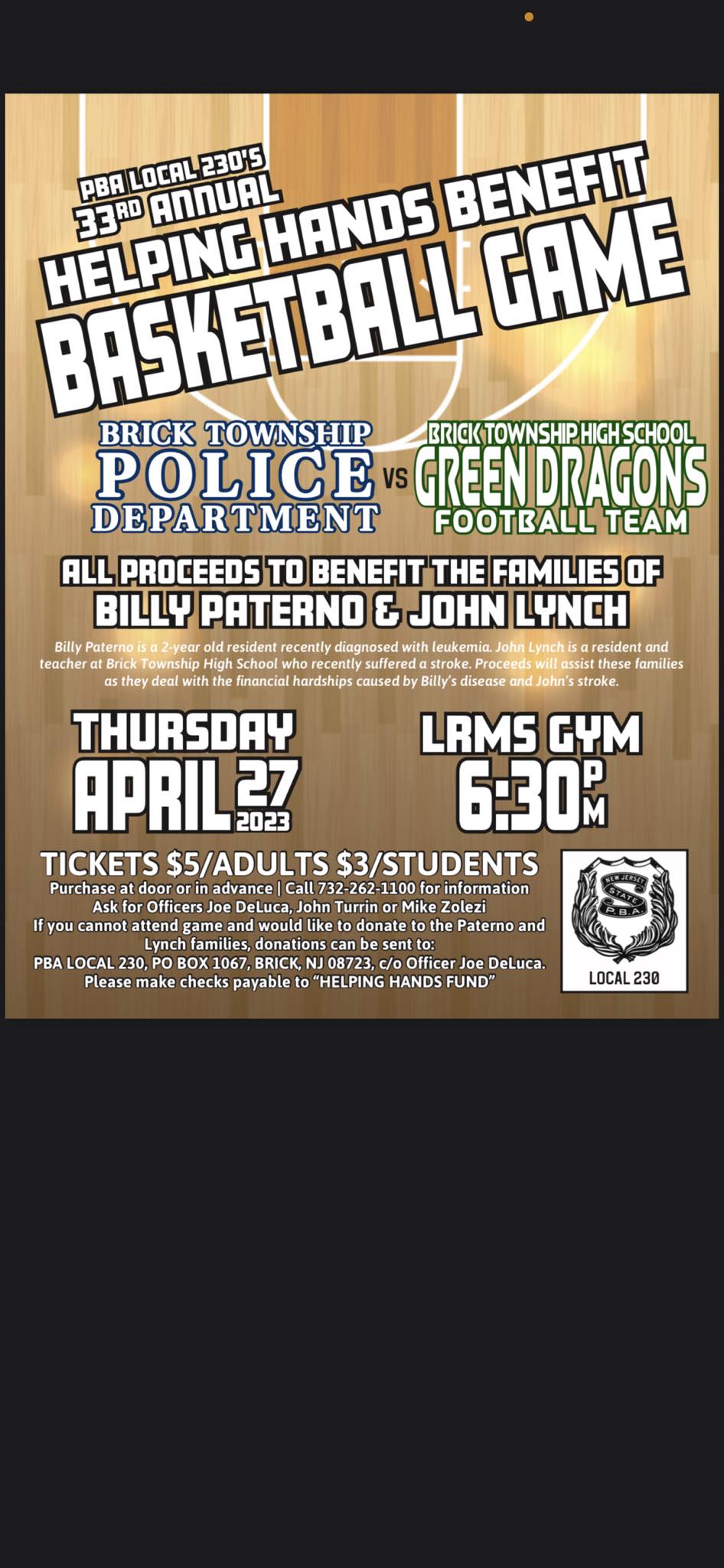 ---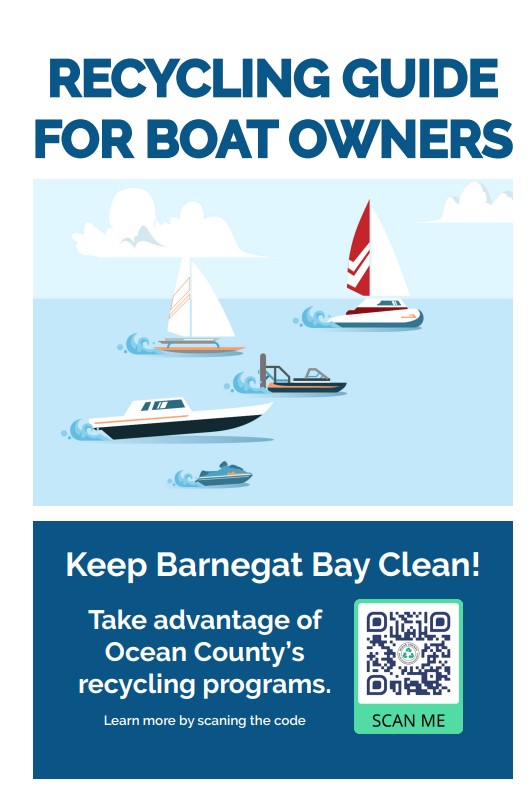 3dd94680-96c2-47c9-9aca-052aced4d5cb.pdf (ocean.nj.us)
---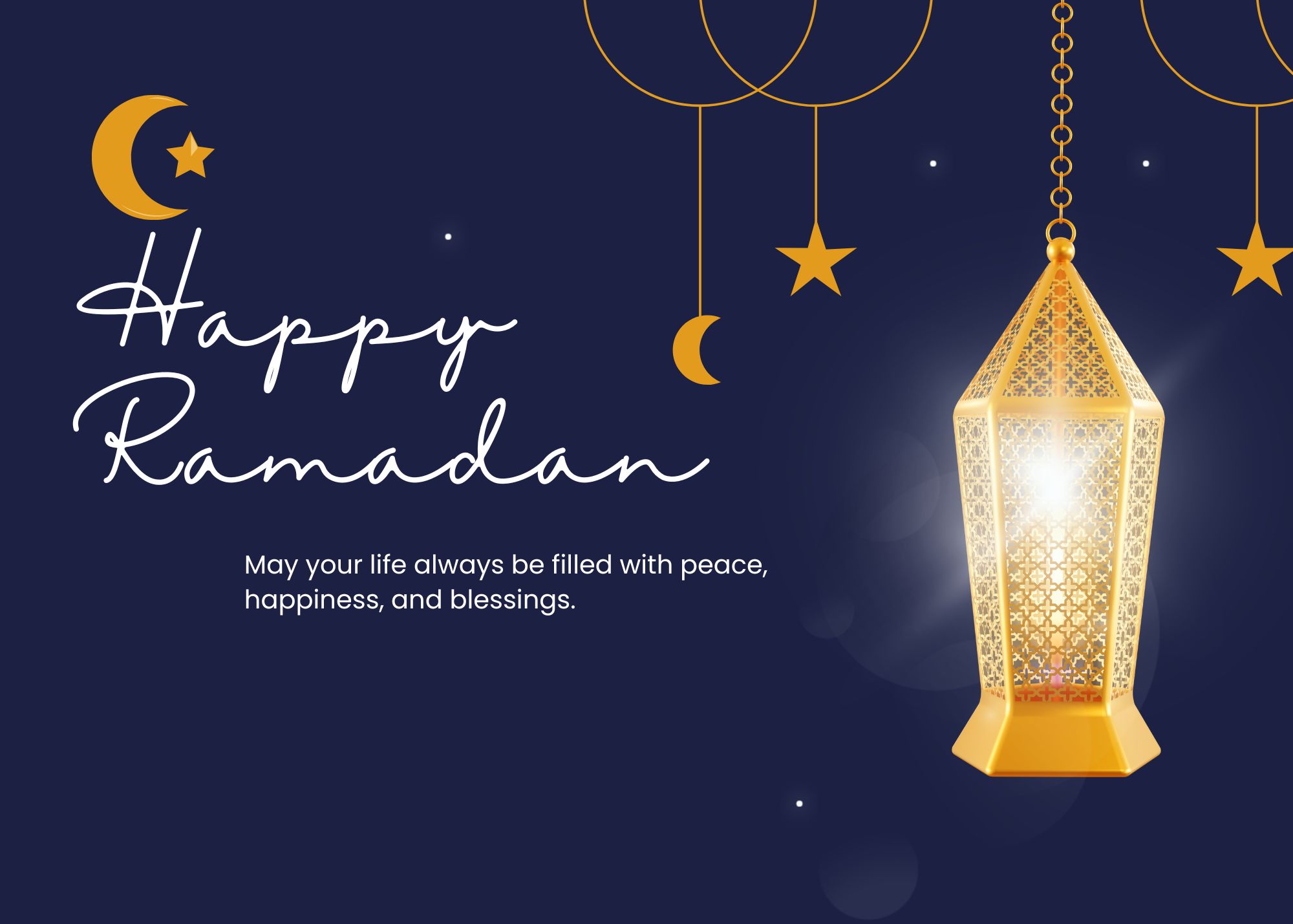 ---
Vendors wanted & save the date for
Toms River Macaroni Kid
First Special Needs Resource Fair for Families in the community Sunday April 23rd!
We will have local businesses in attendance that offer ABA services, speech, activities and more. This is a great opportunity to meet professionals in our area that offer services that will best suit your family's needs.
Subscribe to our newsletter to stay in the know about local events!
www.tomsriver.macaronikid.com/subscribe/
Would you like to be a vendor at the Special Need Resource Fair for Families? Email: melissaw@macaronikid.com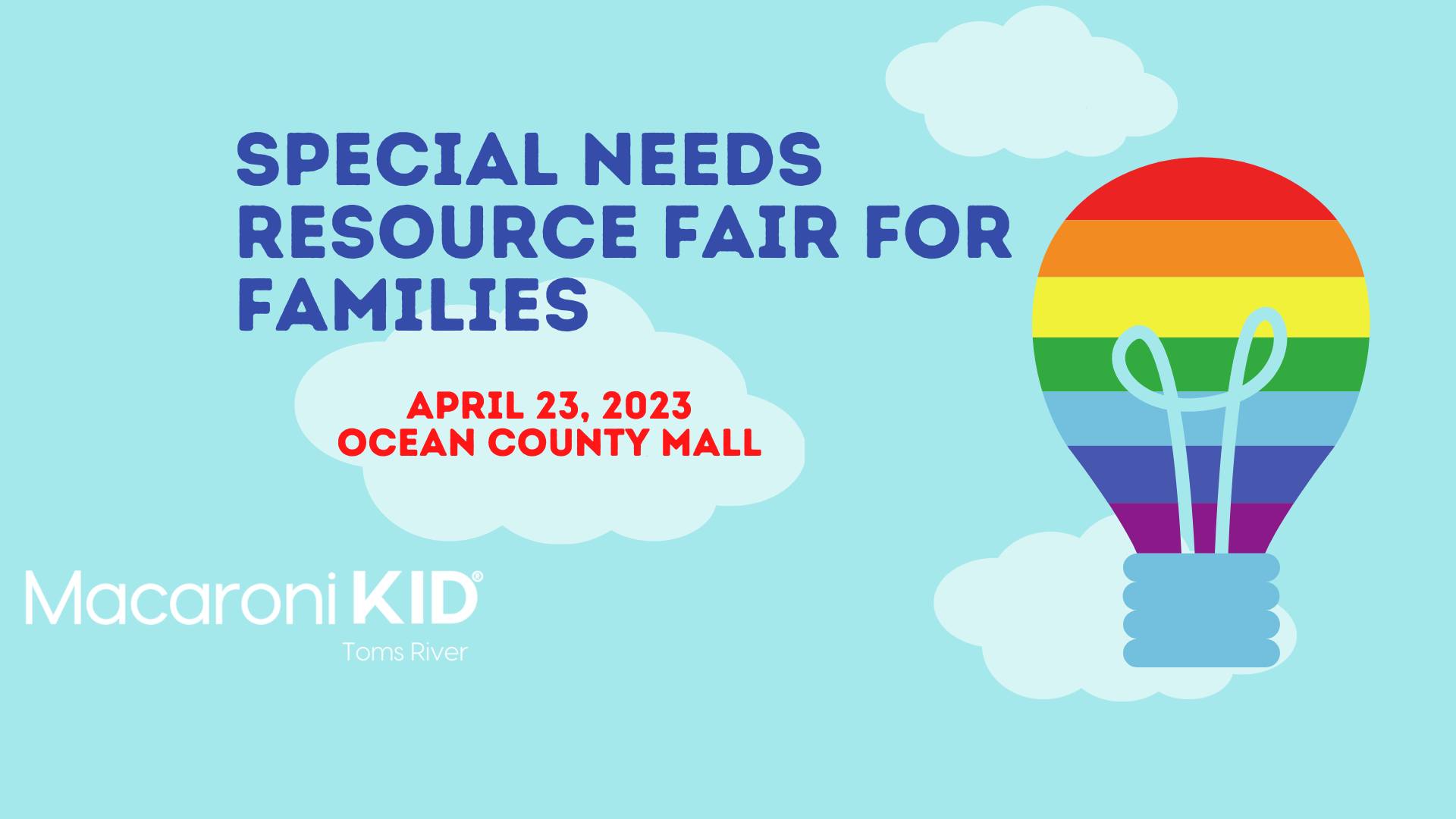 Are you a local business, unable to participate that day? Email us to become a part of our Special Needs Resource Guide listed on our website and sent in our newsletter, the week after the event. This guide will run on our site annually.
https://tomsriver.macaronikid.com/
#101thingstodo
#oceancountytourism
#exploreoceancounty
#tomsriver
#tomsriverlocal
#supportourcommunity
#supportlocal
#boostyourvibe
#vendorswanted
#savethedate
---
Ever wanted to try ice skating? Now is YOUR chance for FREE. The Ice Palace will be having a FREE skating lesson on Monday, April10 at 11:00AM. To register, visit https://www.theicepalace.net/freeskatinglesson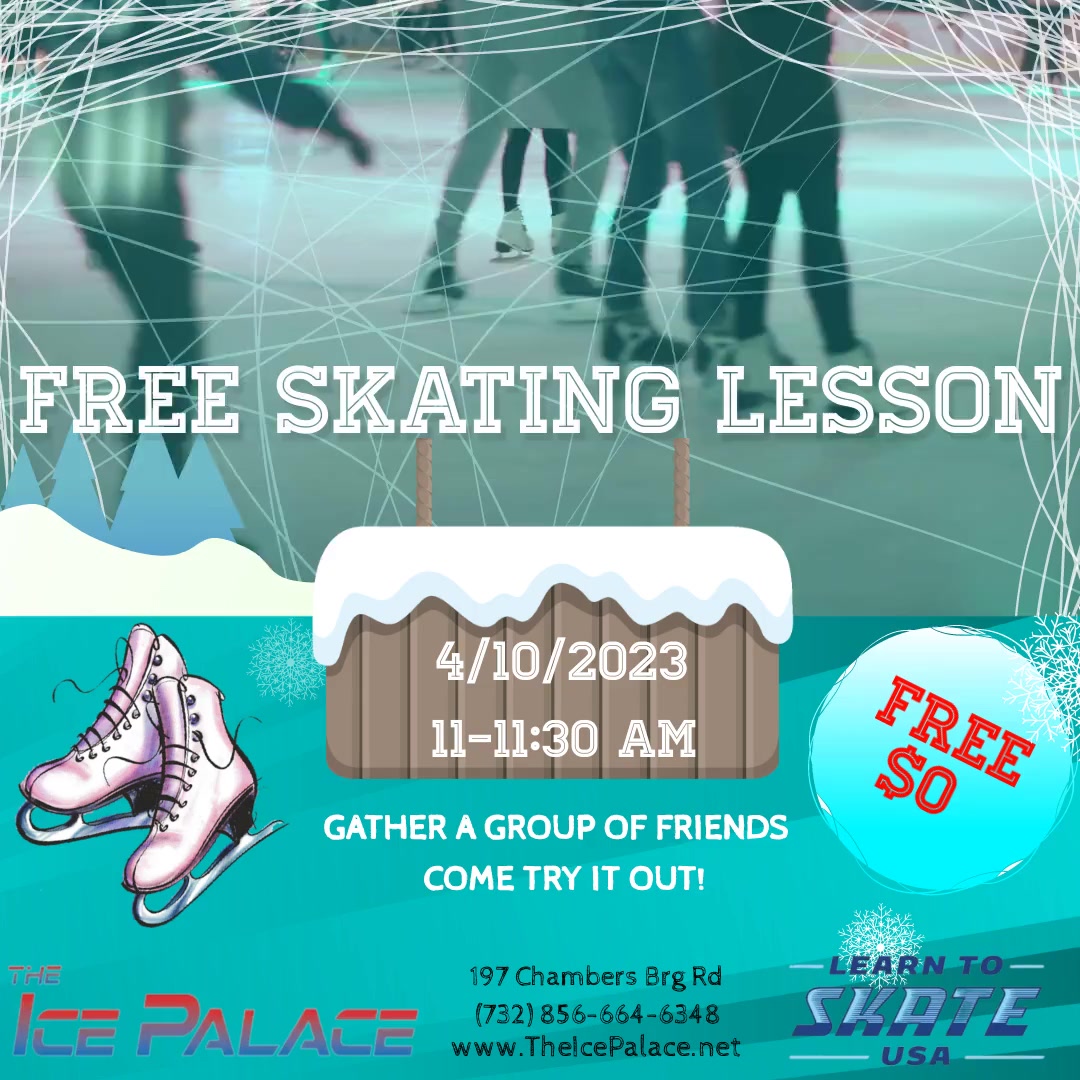 ---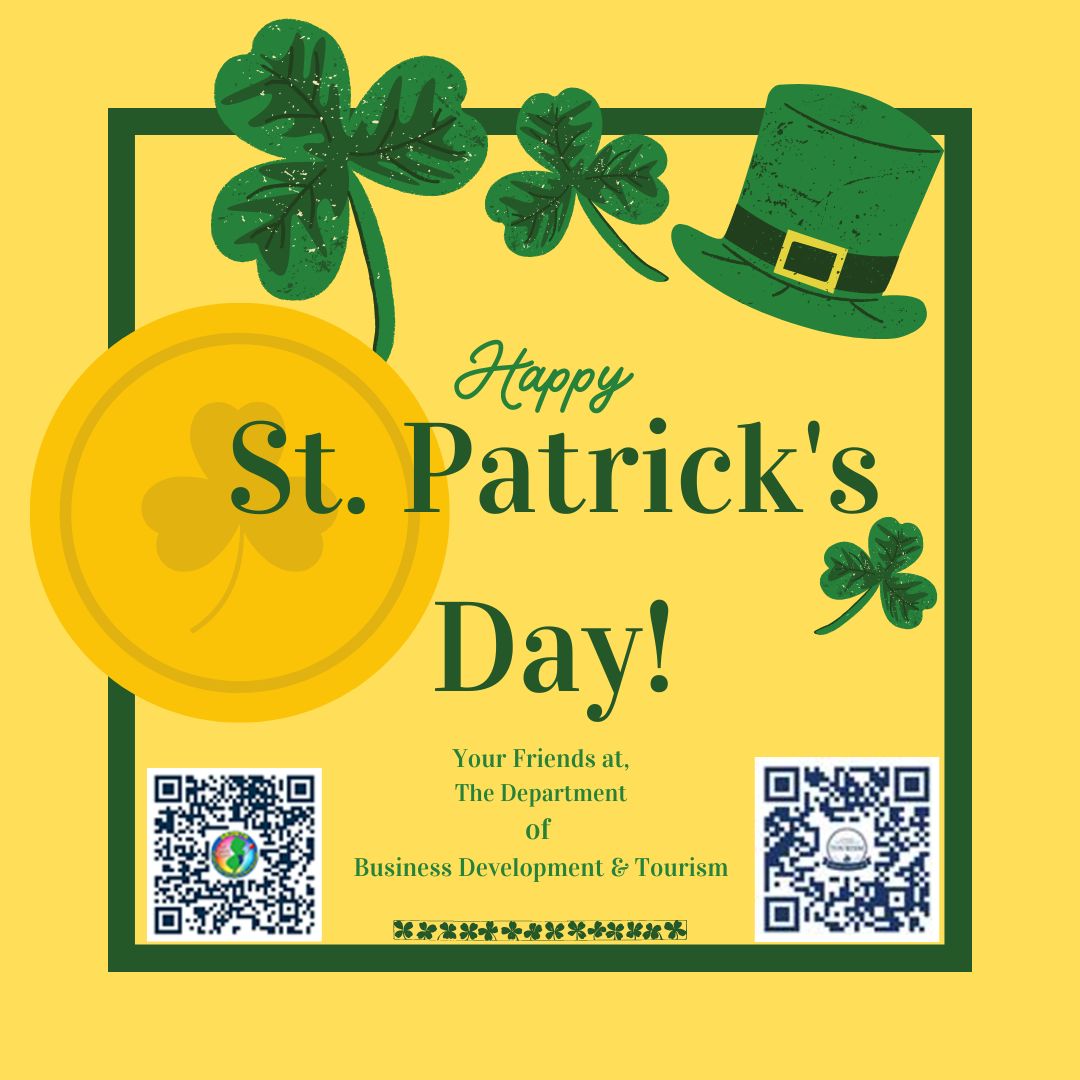 Click the link below to see all the great St. Patrick's Day events in Ocean County today!
Upcoming Events – Ocean County Tourism
---
The Counseling Service and the Ocean County Sexual Assault Response Team are taking donations of NEW clothing items for survivors of sexual violence. Donations can be left in the bin in the Community Center's lobby or sent to the address below. Thanks so much for your support!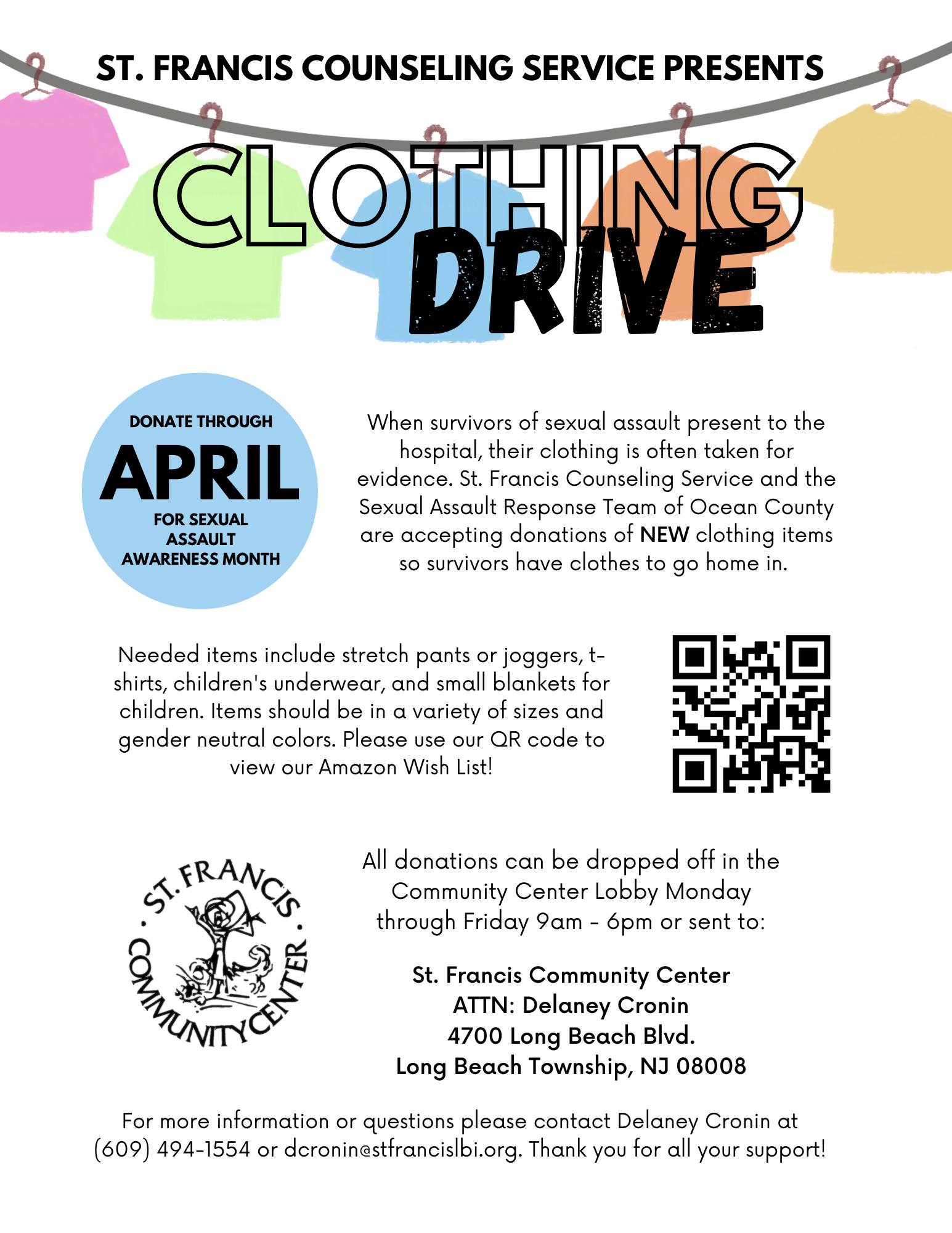 ---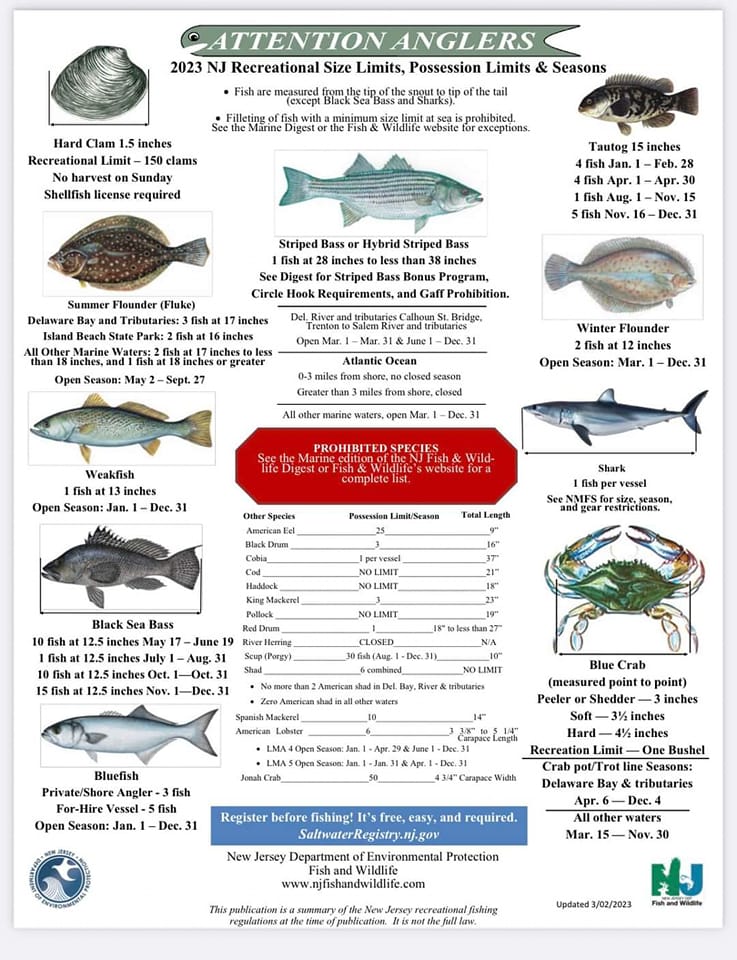 ---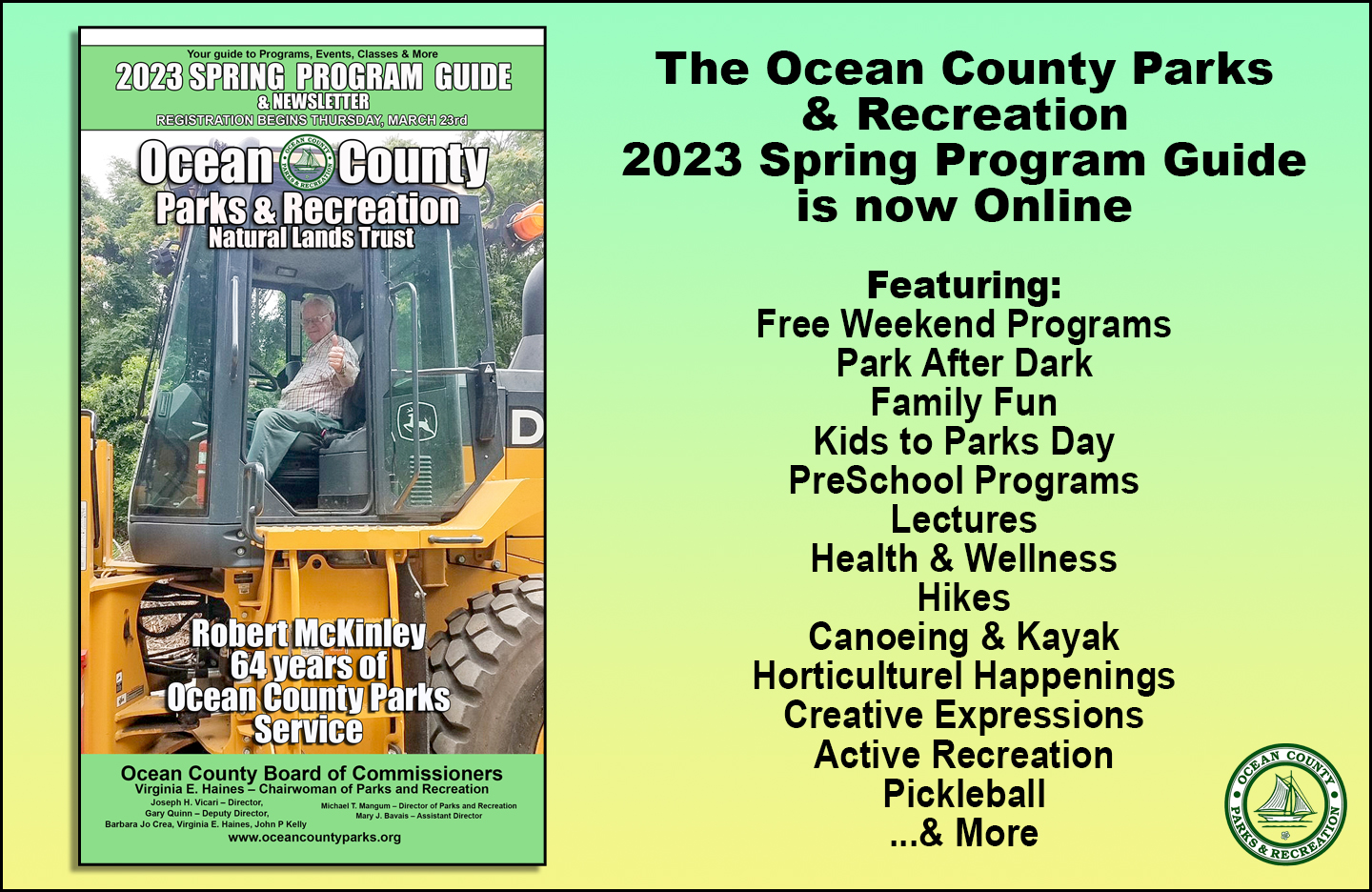 Spring is nearly here! See what's in 💐'Bloom'💐 at
Ocean County Parks & Recreation
this season in their 2023 Spring Program Guide!
Check out the guide below!
https://www.co.ocean.nj.us/webcontentfiles//e517dad4-cc1d-4bf6-bd81-0ecf274703b3.pdf?fbclid=IwAR3NSlJTDnbMshJgXzLwYIM5N6x-WGYU1a_DpeqDMi-VG71O34uAkLUBUqI
Paper versions will be in the mail shortly.
Registration begins March 23
Registration Form: http://bit.ly/39dKVn7
Register by mail or in-person at:
Jakes Branch County Park – Beachwood
Wells Mills County Park – Waretown
OC Parks Administration Office – Toms River
OC Parks Web Site: www.oceancountyparks.org
---
📣
Downtown Toms River
's 2023 Event Season is here! 📣
We are currently accepting applications for the following:
Please follow our link here to apply:
https://downtowntomsriver.com/become-a-vendor/
#101thingstodo
#oceancountytourism
#exploreoceancounty
#tomsriver
#tomsriverlocal
#vendorswanted
#boostyourvibe
#supportlocal
#supportthearts
#buyoceancounty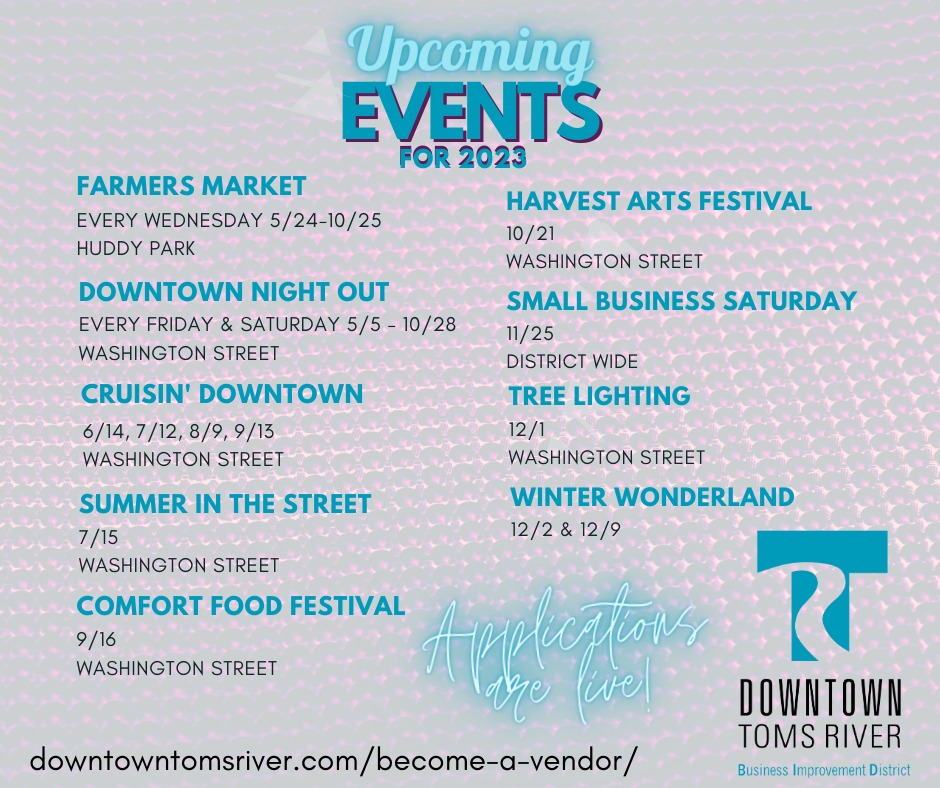 ---
525 Prospect Ave, Pine Beach
WE CAN'T DO THIS ALONE.
We are always looking for energetic, motivated people to add to our team. We are accepting applications for several membership categories:
FIREFIGHTER: 18+ yrs. old, must reside within the immediate response area (approx. 2-3 miles). Firefighter I certification preferred, but training will be provided. EMT/EMR certification a plus. Must be willing to run toward things sane people are running away from. Members will be enrolled in the LOSAP program.
JUNIOR FIREFIGHTER: 16-17 yrs. old, in-house training provided. Parental permission required.
ASSOCIATE: Non-firefighting category, assists with social and fund raising functions.
FIRE POLICE: Non-firefighting function. Control of traffic in emergency areas, scene security when needed.
CORPORATE AFFILIATE: Provides professional service and assistance (accounting, clerical, legal, fundraising, marketing, etc.)
If any of these appeals to you, come visit us any Thursday evening between 6:30-7:30 and speak with one of our officers or membership committee and we'll get the process started.
More heroes wear bunker gear than capes.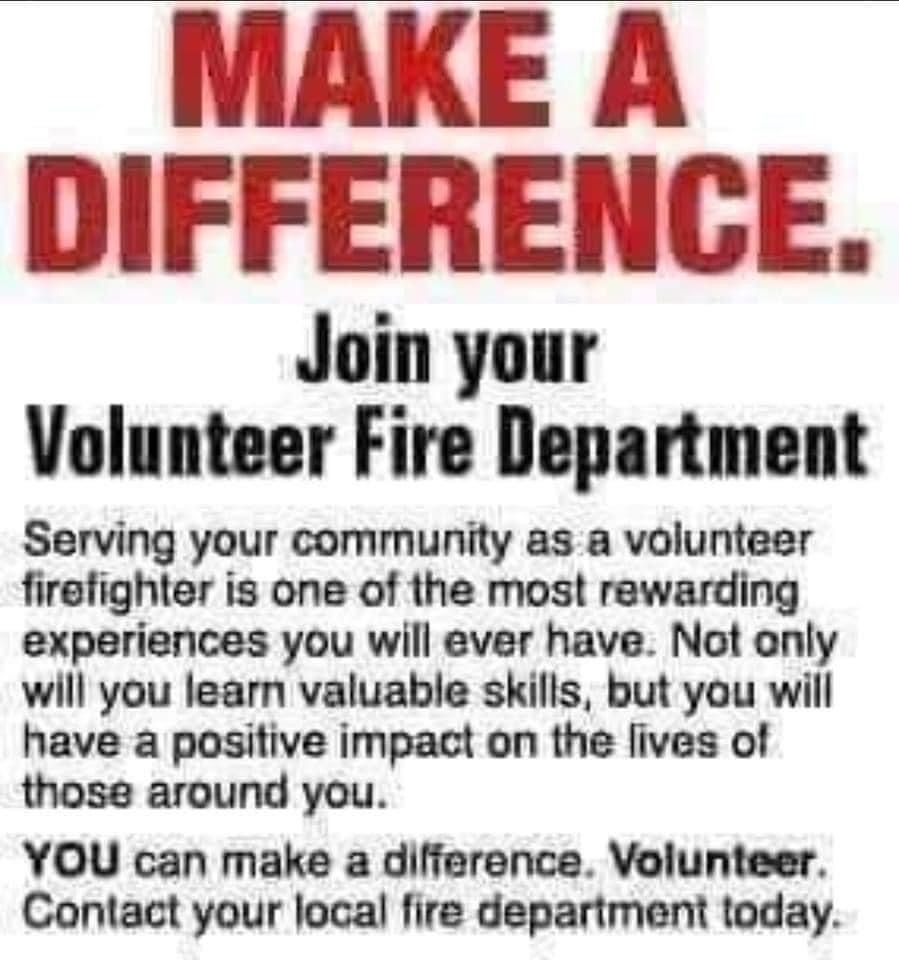 ---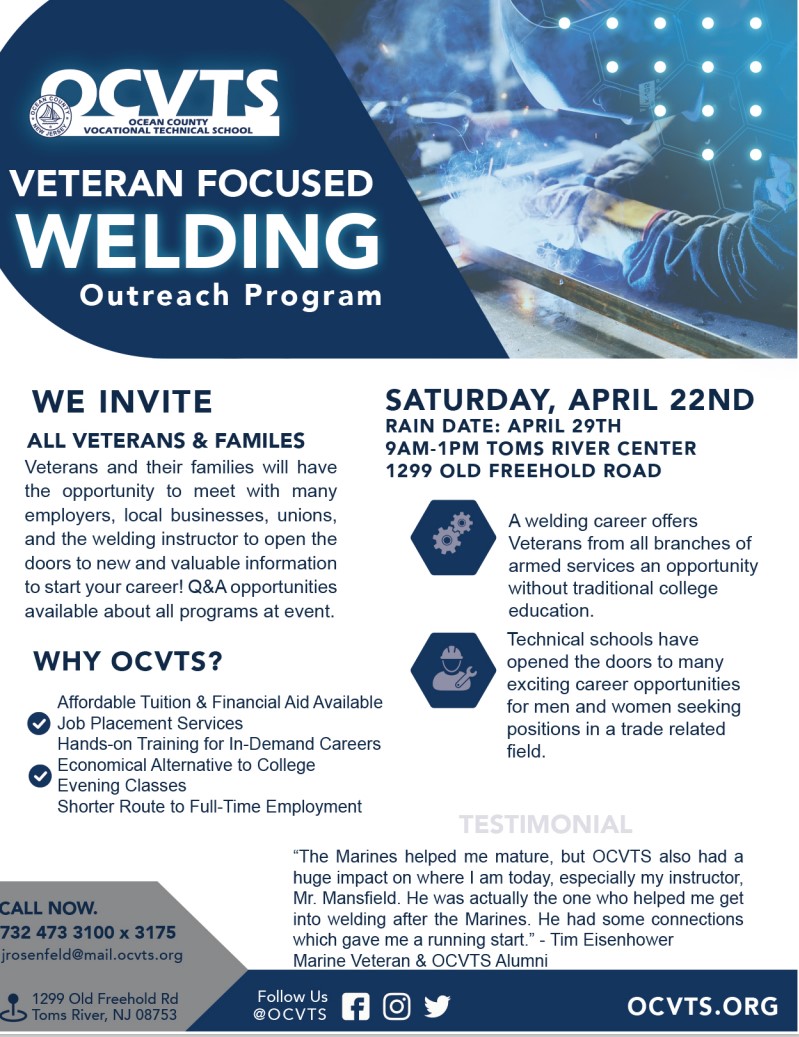 ---
Become a race sponsor & lace up those 👟 sneakers 👟 for a great cause to raise funds for
Just Believe Inc
First Transitional home called Larry's' Home which will help Veterans transition back into society.
147 Oak Ridge Parkway, Toms River
Please Call Linda for Registration & sponsorship information at 732-569-0643.
People can become homeless for many reasons. But in our experience, substance abuse and other mental health issues are the primary contributing factors. That's why we formed Just Believe Inc on Aug. 12, 2019 – to provide comprehensive homeless assistance to residents of Toms River, NJ and surrounding areas.
Our homeless charity addresses the mental, emotional and spiritual needs of our homeless neighbors, not just their physical needs. We focus on…
Delivering meals to people who would otherwise go hungry.
Finding permanent housing solutions for people who are living on the streets, in their cars, with loved ones or in other temporary or unsafe conditions.
Coming up with plans to help individuals overcome addiction and other mental health challenges, and ultimately reintegrate into society.
You can help us meet the needs of our homeless neighbors by donating gently used clothing, small appliances, décor and various household items to our second-hand store. We also accept monetary donations via PayPal.
#101thingstodo
#oceancountytourism
#exploreoceancounty
#supportourcommunity
#tomsriver
#tomsriverlocal
#boostyourvibe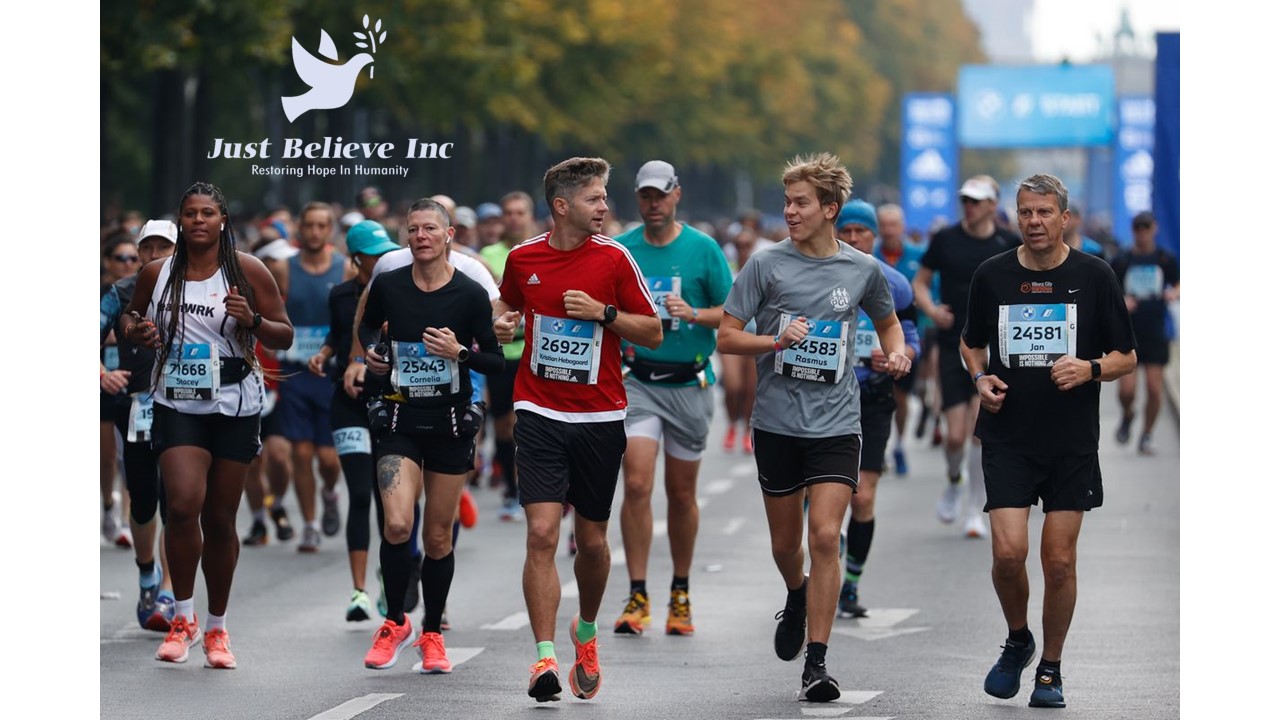 ---
Did you know you can recycle an old recycling bin?
Visit our recycling center's special waste building
– Northern Recycling Center located at 601 New Hampshire Avenue, Lakewood, NJ. Drop off at building 68.
– Southern Recycling Center is located at 379 Haywood Road, Manahawkin, NJ 08050. Drop off at building 105.
For more information visit:
---
Have some spare time & want to
#supportourcommunity
?!
Joel E. Perlmutter Memorial Food Pantry at The Barn
in Whiting is in need of volunteers!
Email: Amanda@inspire-nj.org
http://www.inspire-nj.org/
#101thingstodo
#oceancountytourism
#exploreoceancounty
#volunteersneeded
#whiting
#boostyourvibe
#supportlocal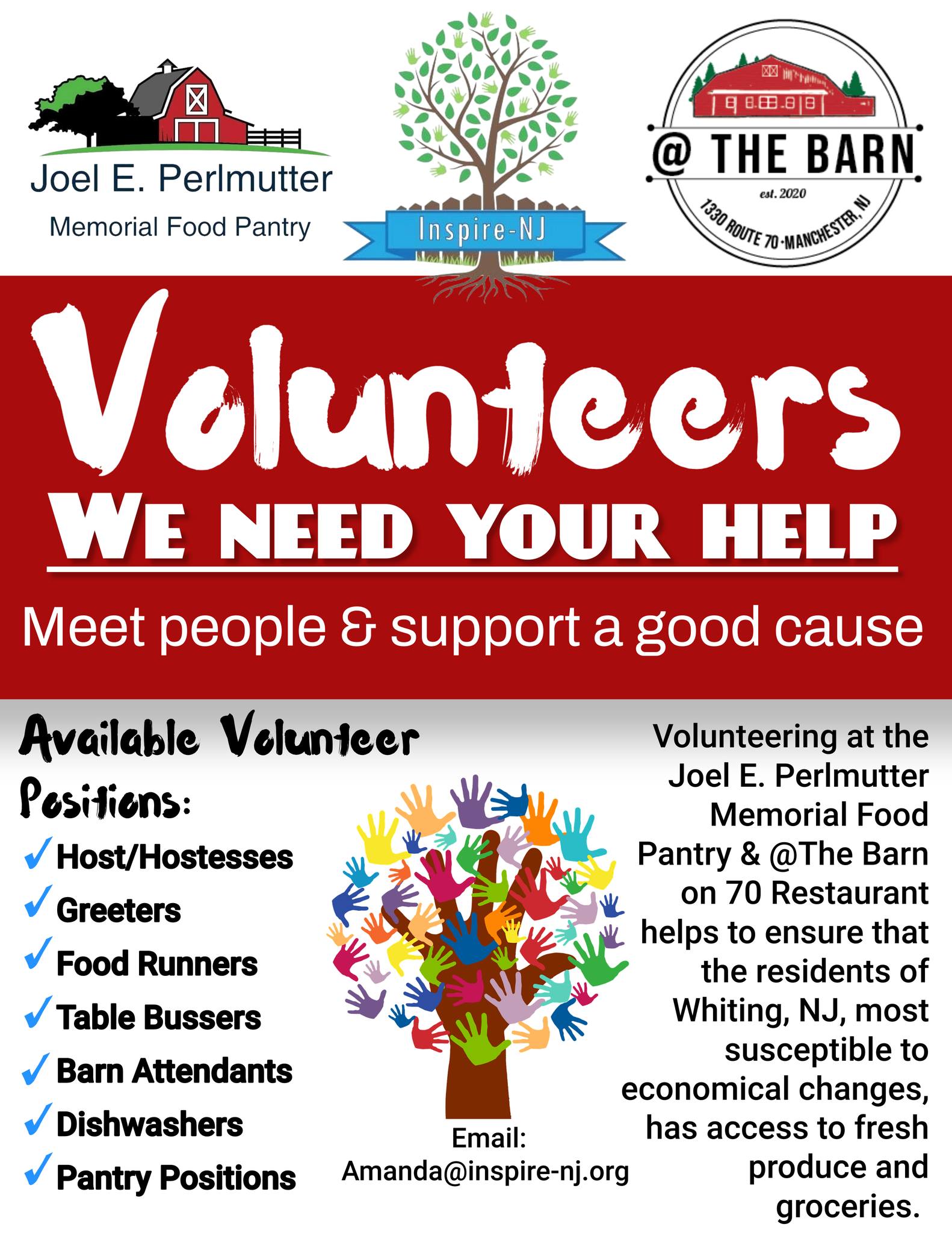 ---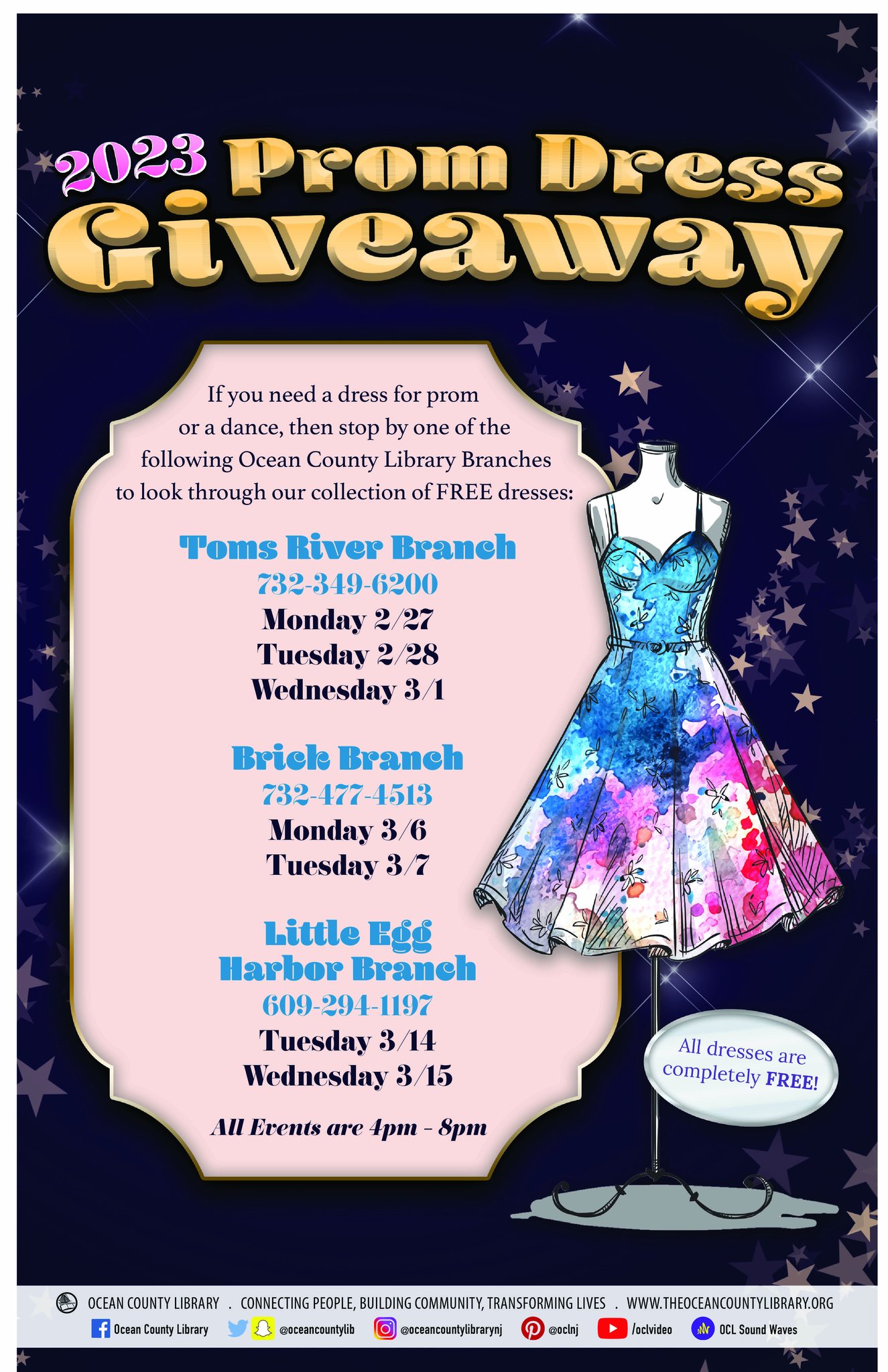 Toms River Branch • February 27 – March 1 • 4 pm – 8 pm
Brick Branch • March 6 & 7 • 4 pm – 8 pm
Little Egg Harbor Branch • March 14 & 15 • 4 pm – 8 pm
If you need a dress for prom, junior prom or the eighth grade dance, then stop by our Toms River, Brick, and Little Egg Harbor Branches for our Prom Dress Giveaway Events. Dresses are completely FREE! No registration needed.
---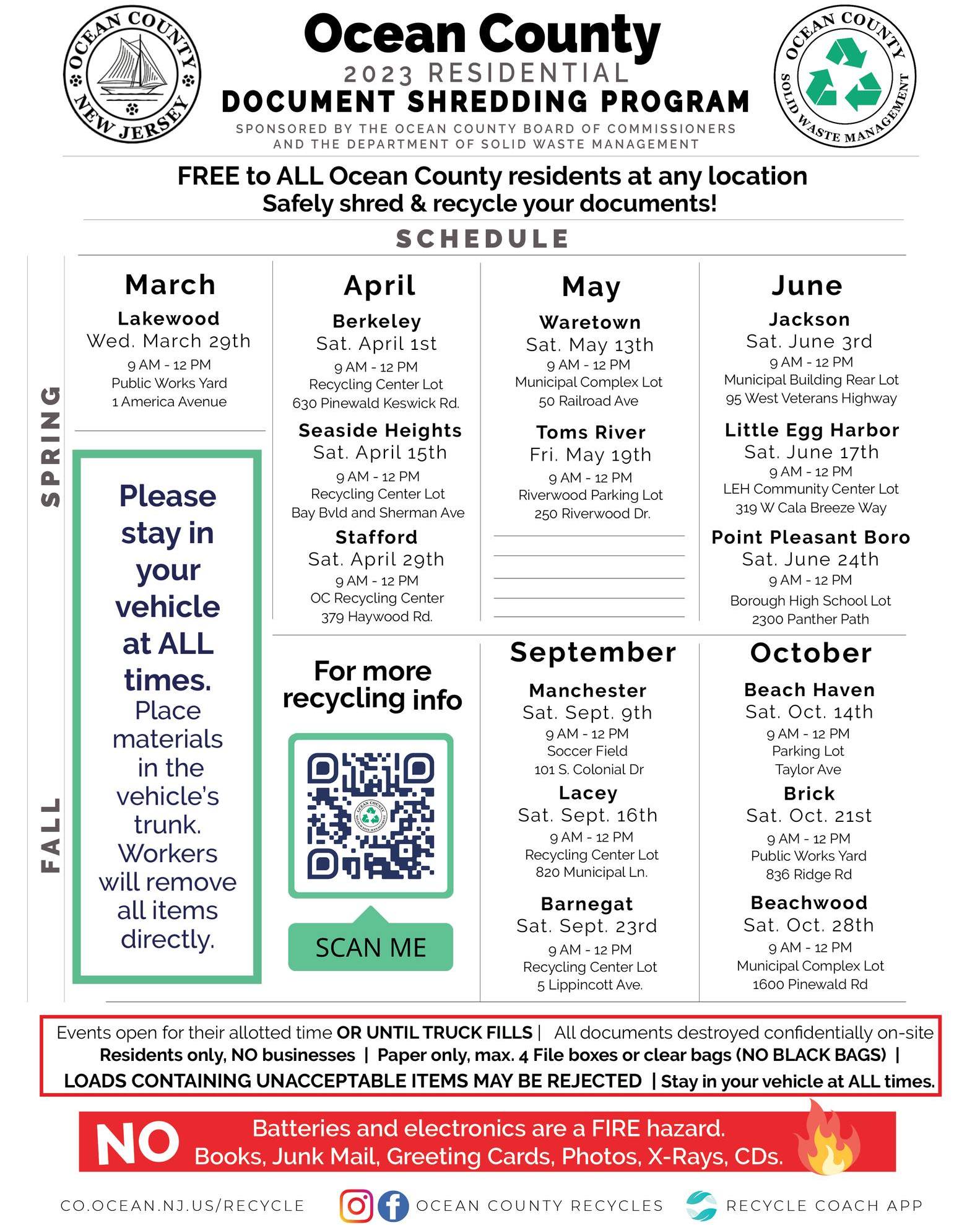 ---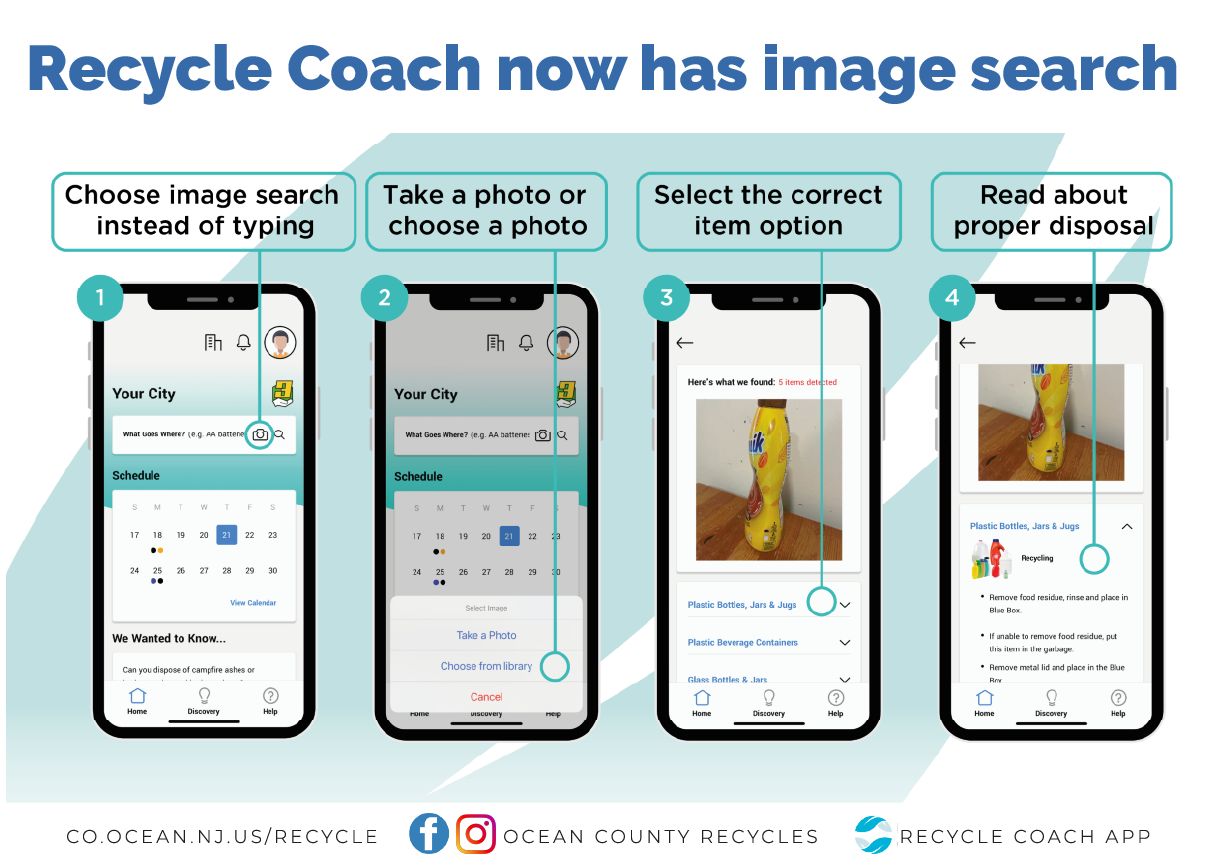 Ocean County Recycles wants to make recycling even easier by sharing.
The Recycle Coach app! It is the best tool to find out how to dispose of pretty much anything; and now you can even search with an image too. 🌍
🗑It also will remind you of recycling and trash days, so you don't forget to take your waste out again! 🗑
#101thingstodo
#oceancountytourism
#exploreoceancounty
#reduce
#reuse
#recycle
#protectourplanet
#theresanappforthat
#boostyourvibe
---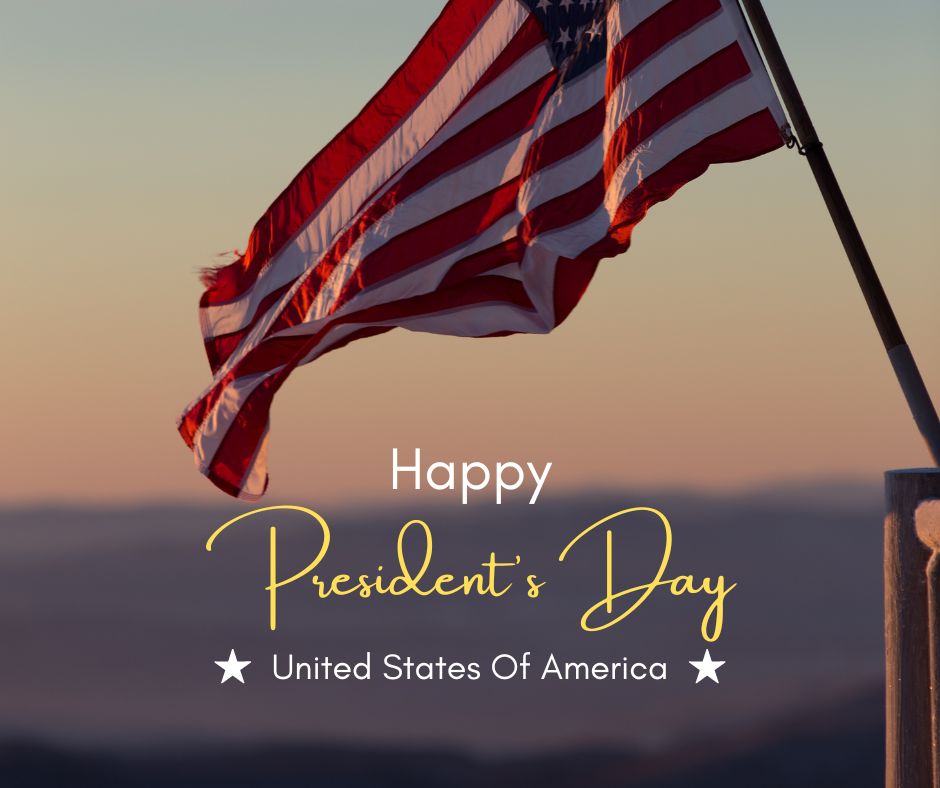 ---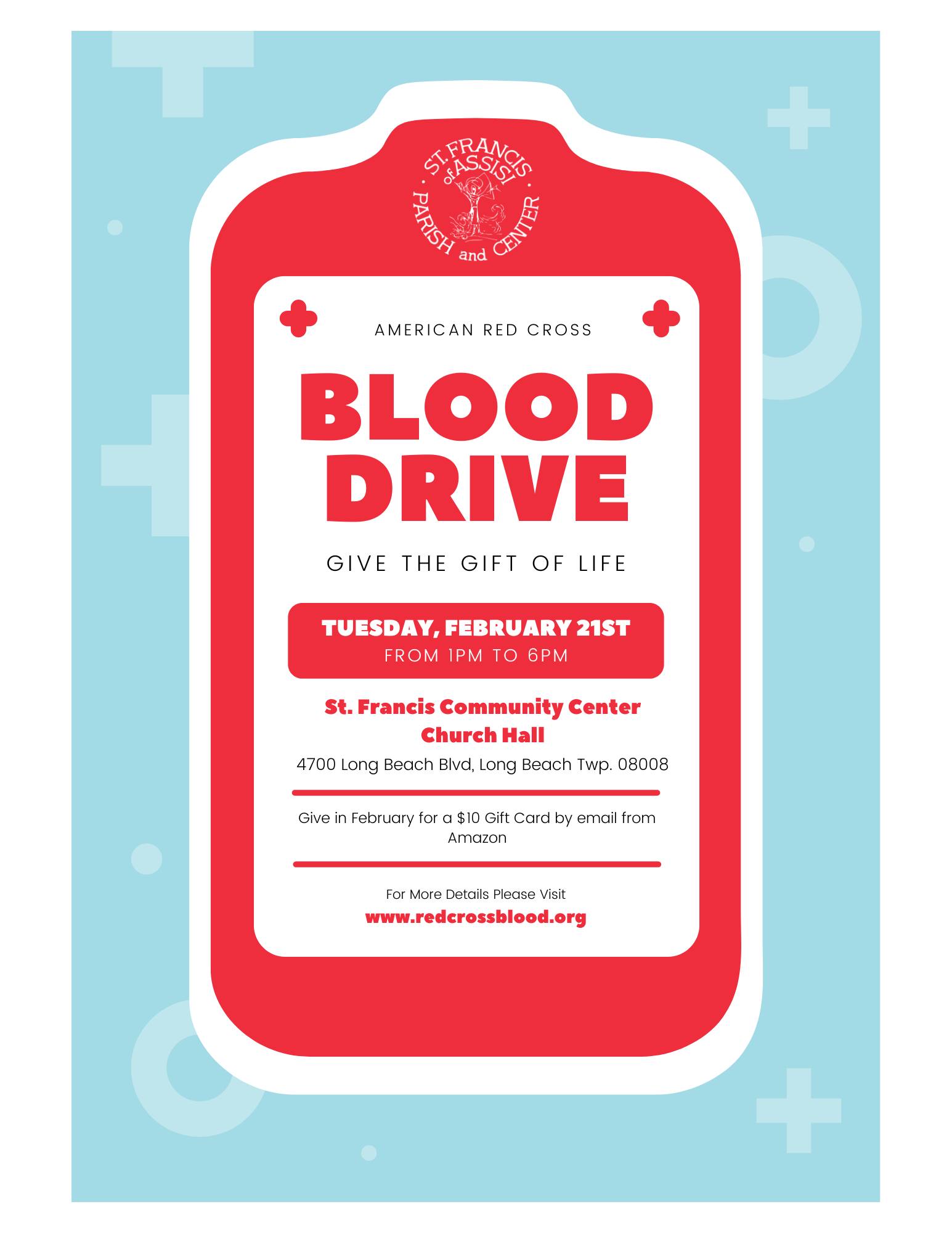 ---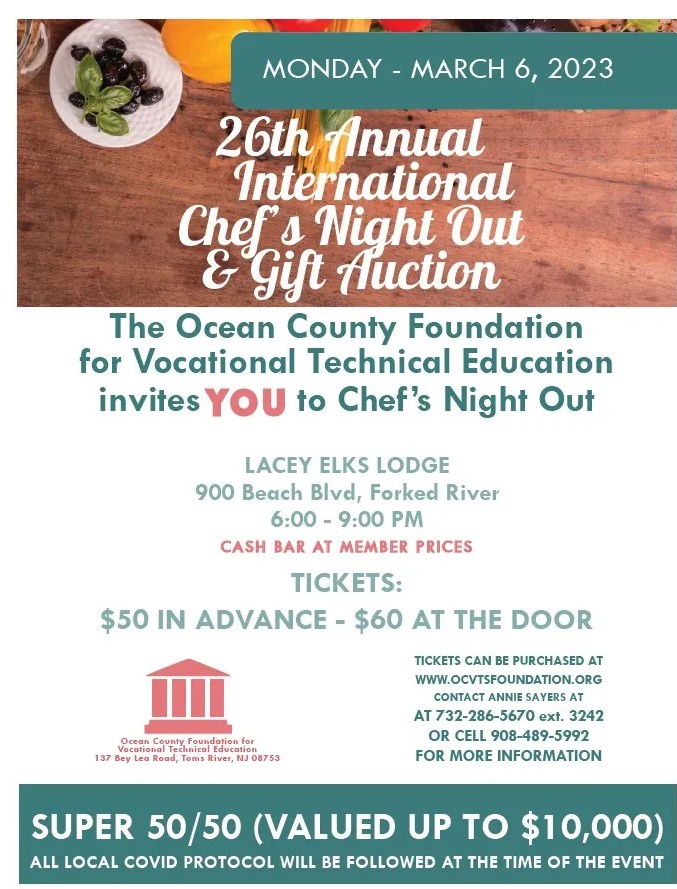 ---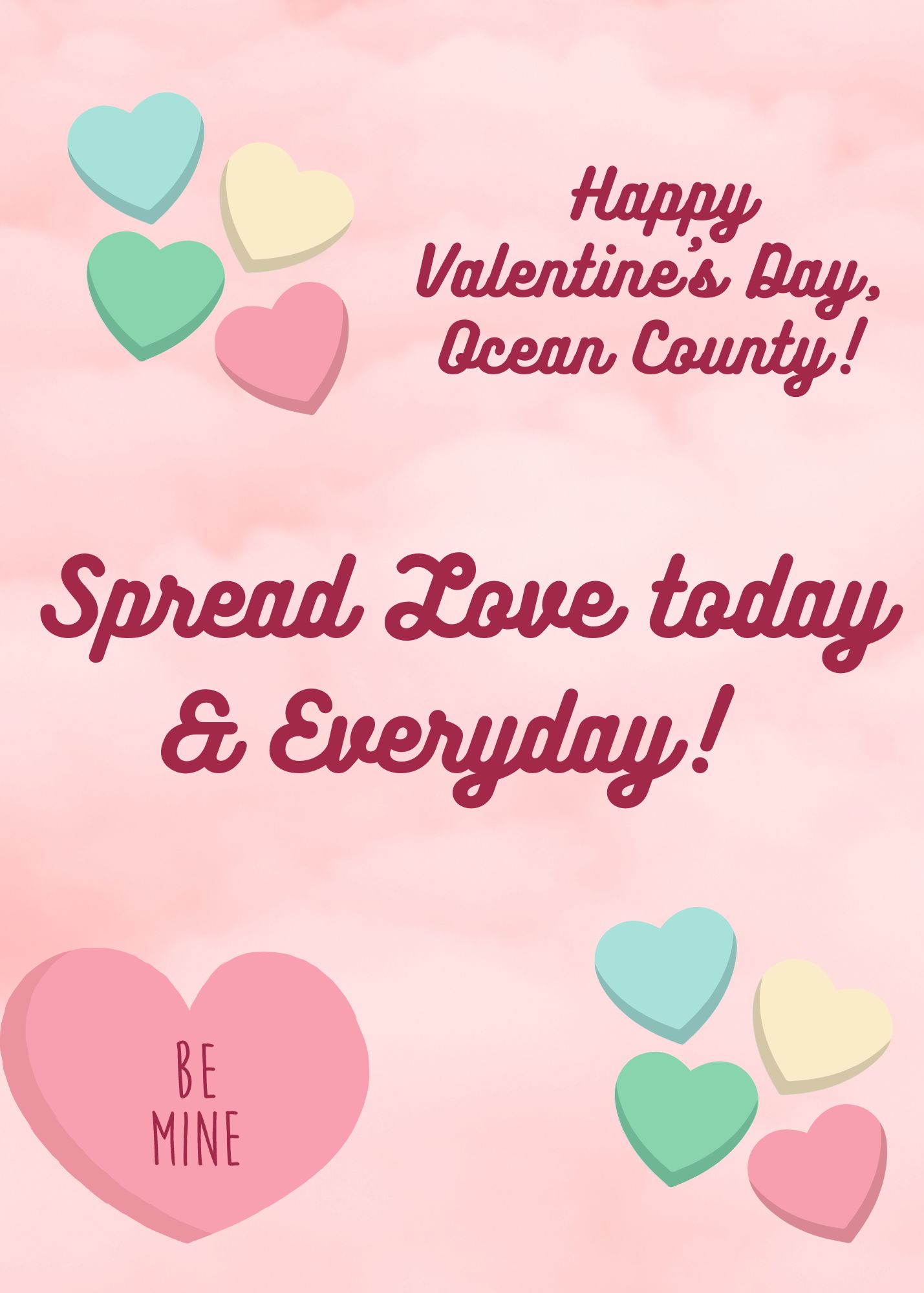 ---
🔨🔧🪛Are you handy and looking to give back to the community? Here's your chance!
Volunteers needed to perform minor home repairs for seniors in Ocean County with our Fix-It Program. 🪛🔧🔨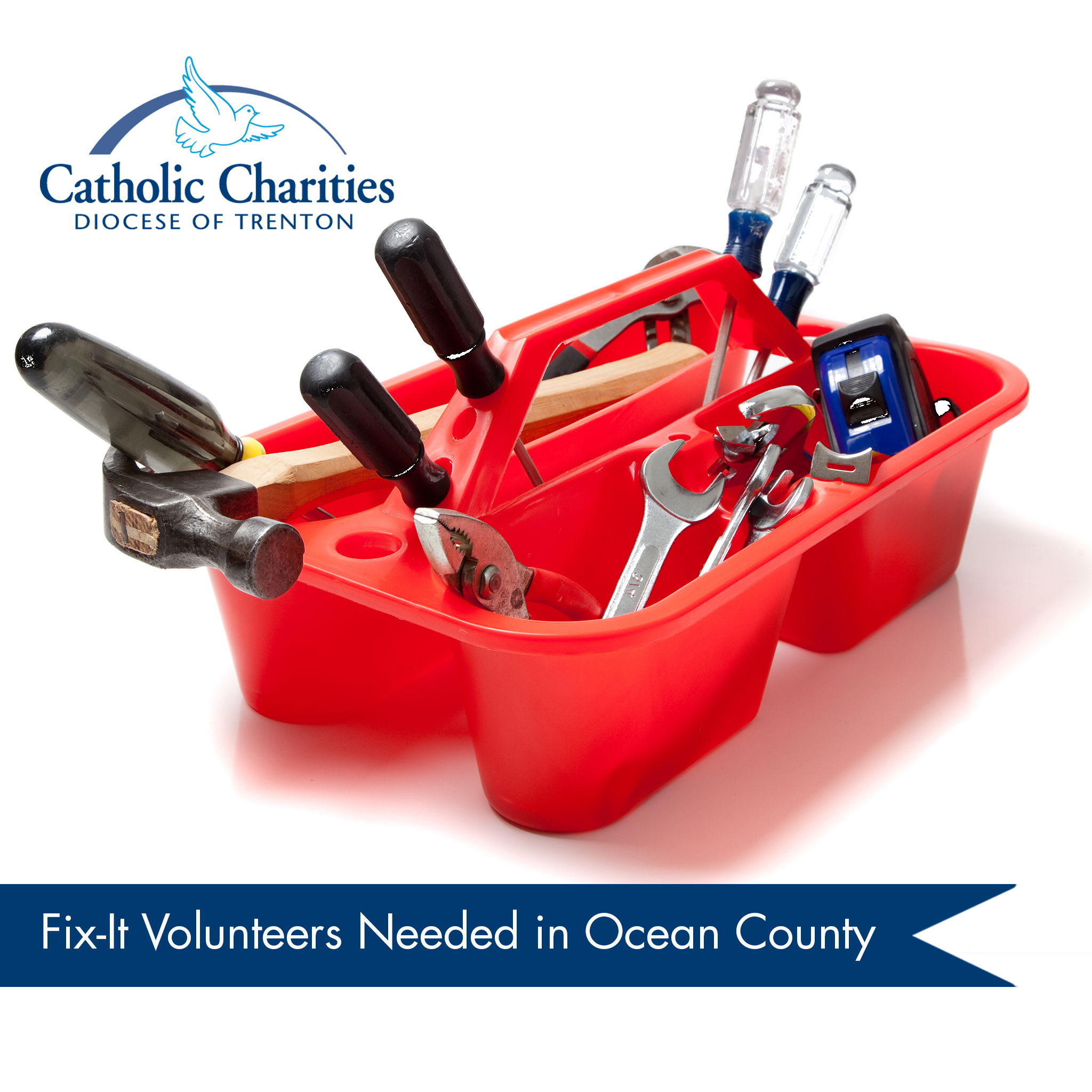 Please contact Kristine Santana at 732-363-5322 x3223
#101thingstodo
#volunteer
#oceancountytourism
#exploreoceancounty
#boostyourvibe
#supportourcommunity
---
Are you looking for your next read? Receive a personalized recommendation selected from the Ocean County Library's millions of materials available in a variety of formats. Our library staff will work to find the best books for you based on your preferences, and then send you your recommendations by email within 3 business days of your submission. Try it out today:
http://theoceancountylibrary.org/contact/concierge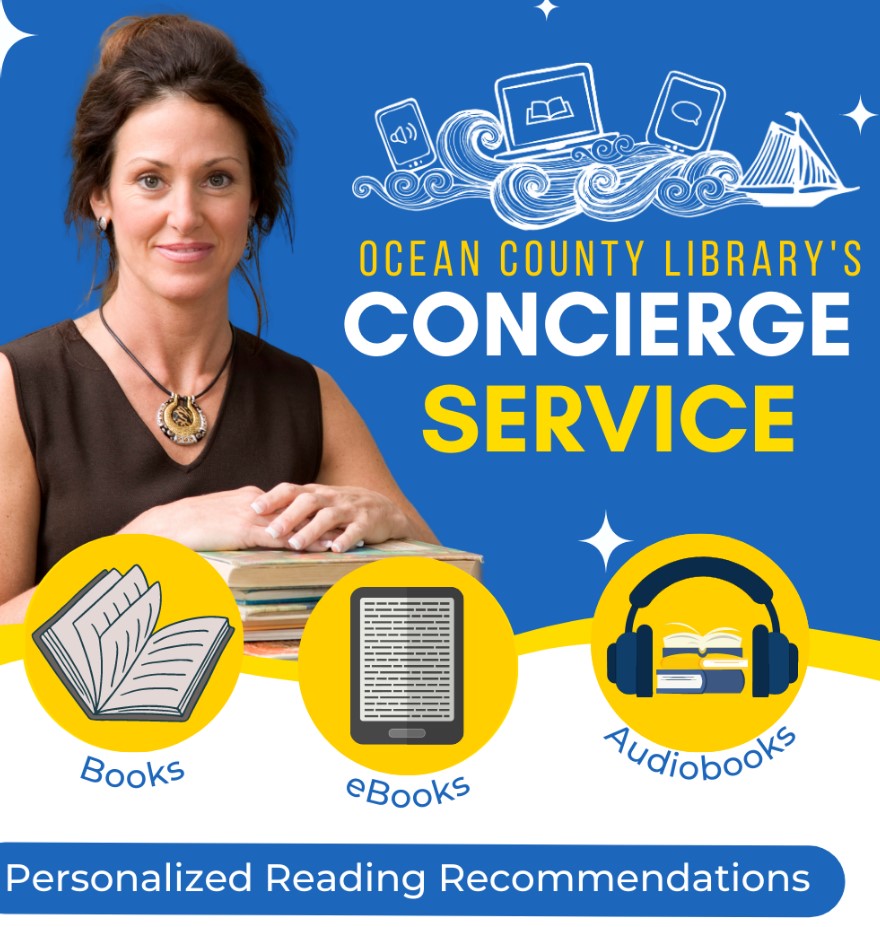 ---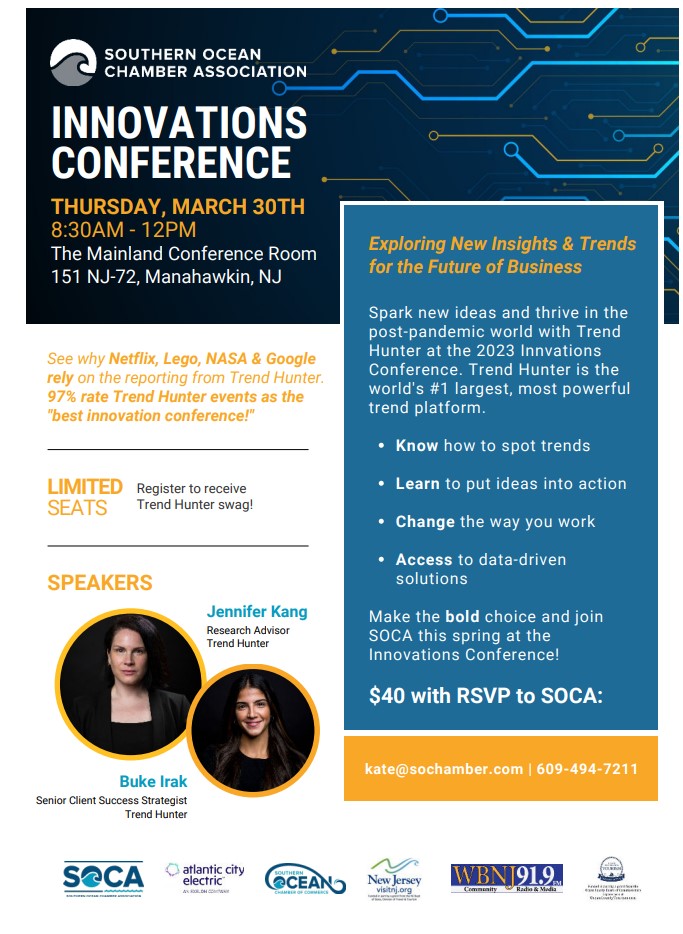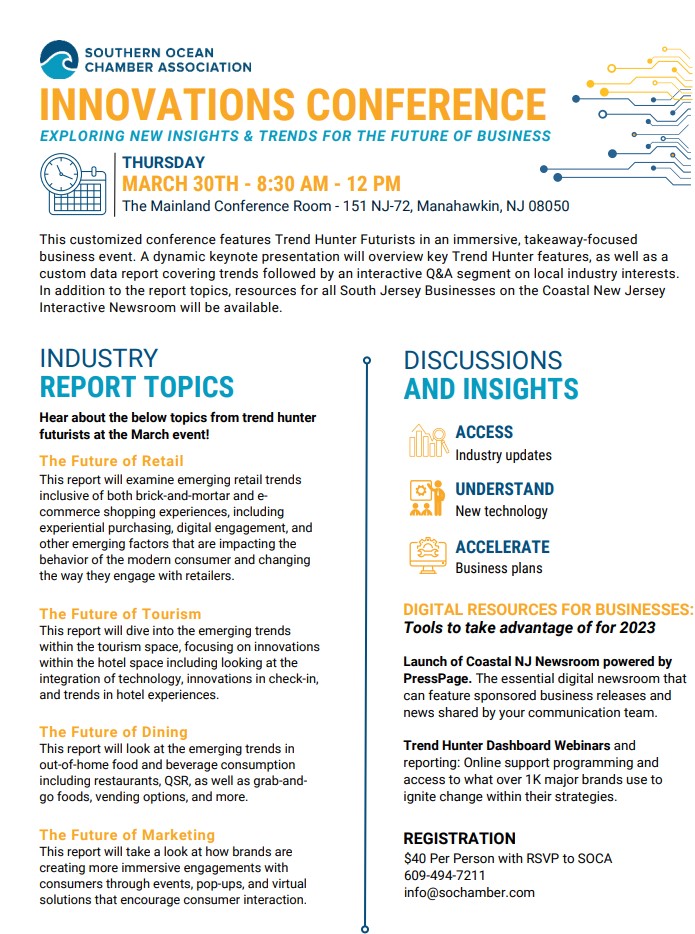 ---
📣Attention Ocean County! 📣
Ocean County Sheriff 911
has moved onto another alerting system which will inform the public 24-7 of traffic issues, car accidents, and power outages to name a few. We have attached information to what is called SMART911 (RAVE). Signing up for this alert system will give you the public an awareness to your surroundings to help plan accordingly.
https://www.smart911.com/
#101thingstodo
#oceancountytourism
#exploreoceanco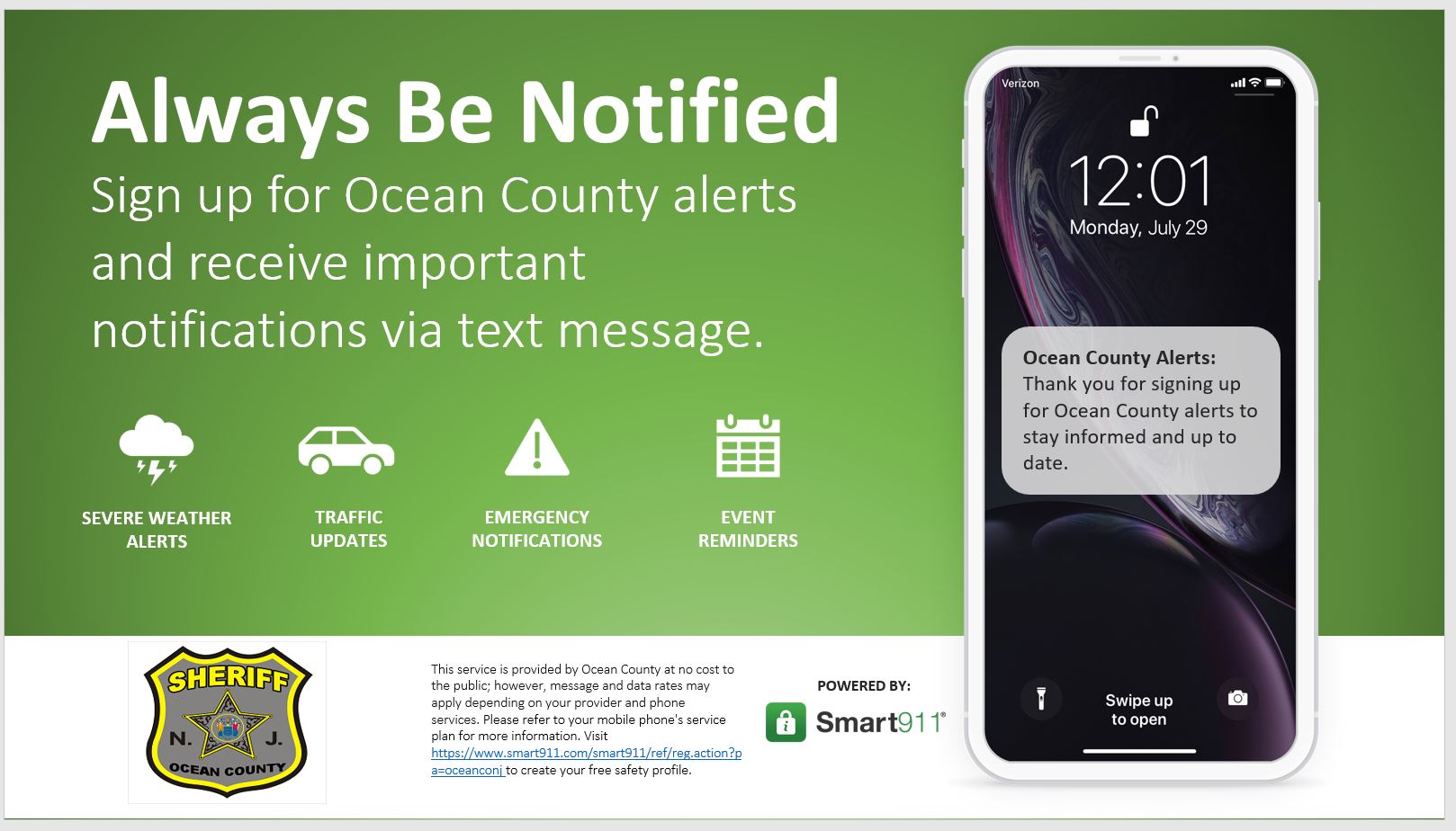 unty
#alwaysbenotified
#supportourcommunity
#supportlocal
#boostyourvibe
#tourismonthemove
---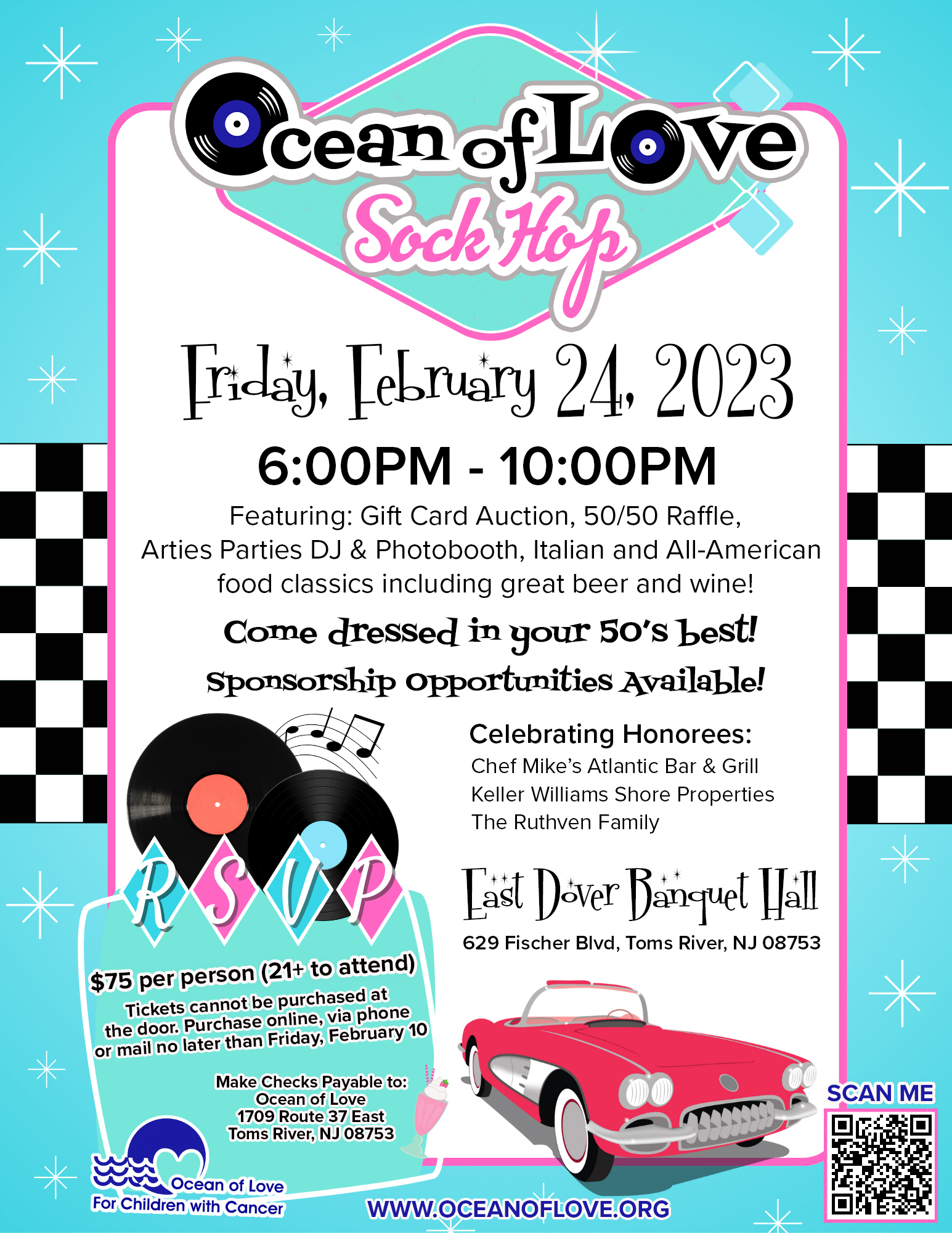 ---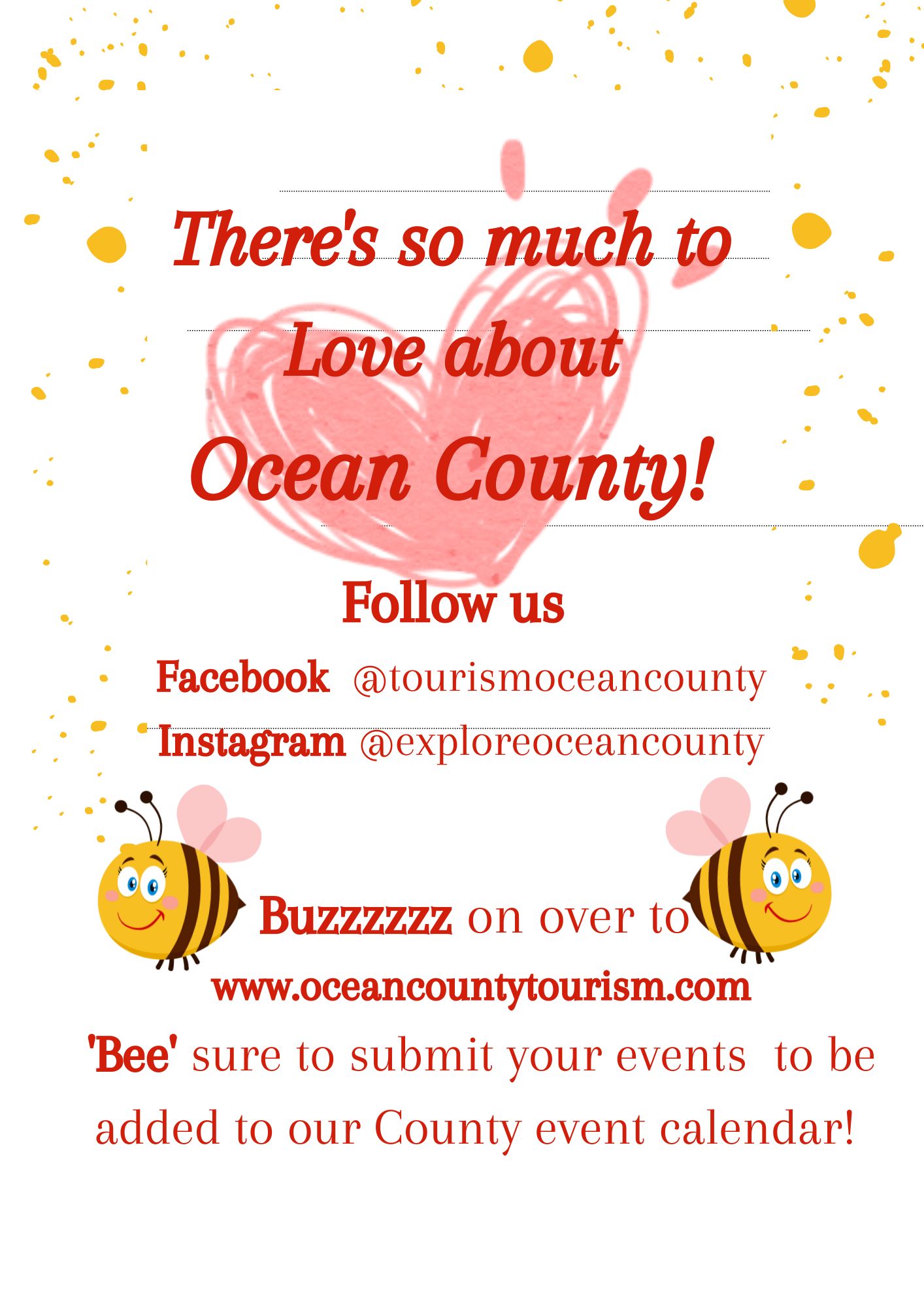 ---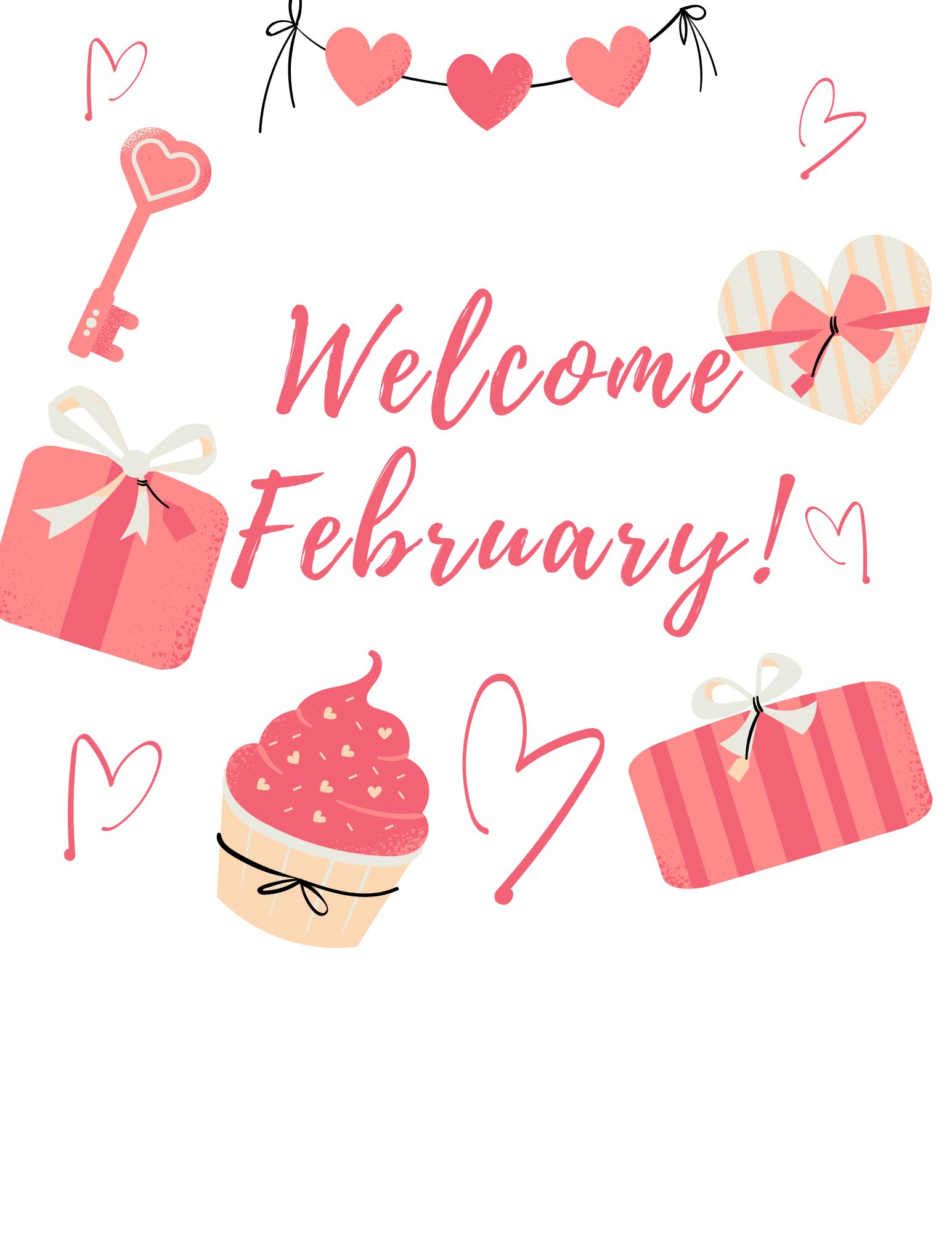 ---
👨‍🍳👷‍♀️💅💇Did you know that
OCVTS
has over 30 career training programs?! … Want to learn more? Join them at their 2023 Districtwide open house!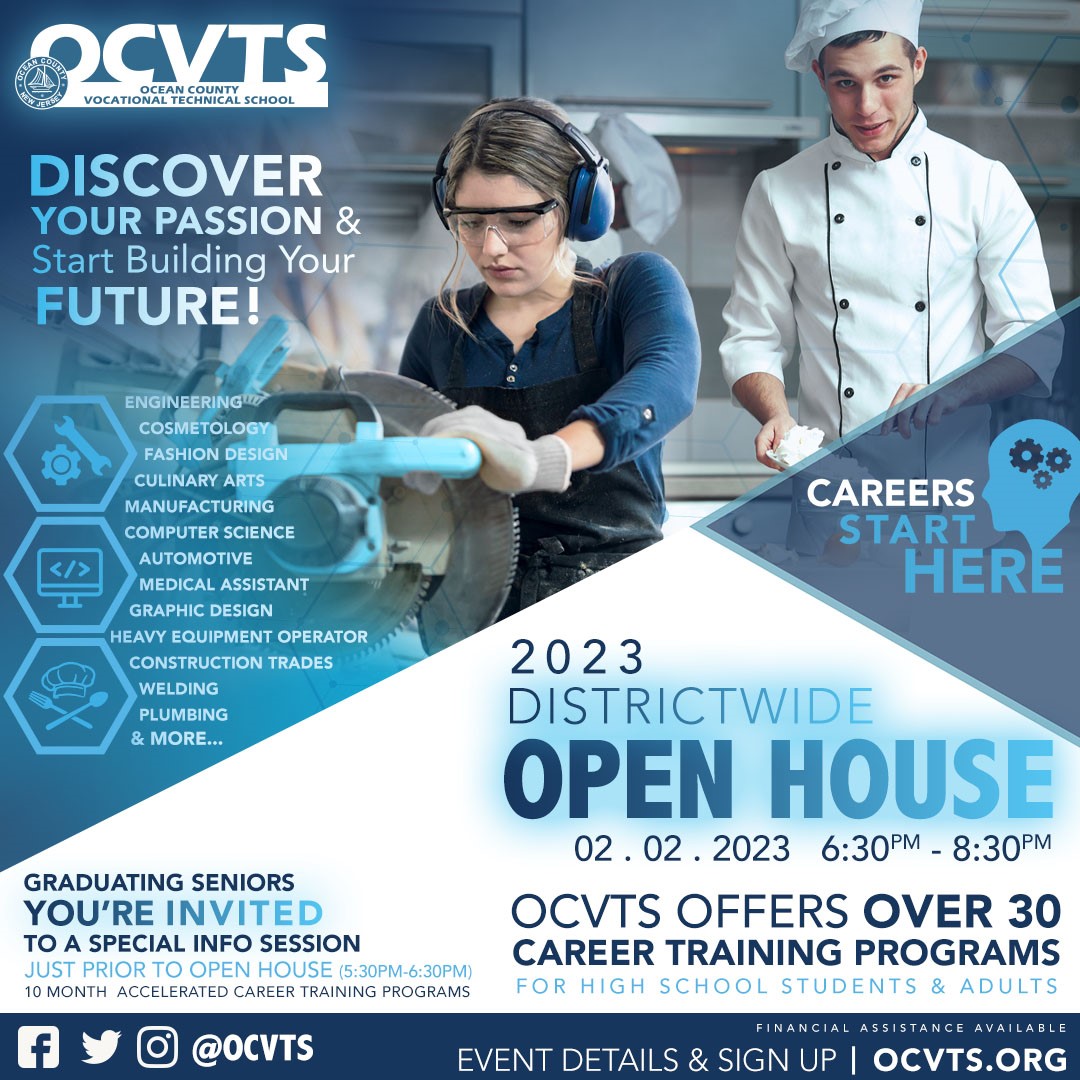 📍 February 2nd 6:30pm-8:30pm
For District wide Locations click below 👇
https://www.ocvts.org/events/openhouse2023
#oceancountytourism
#exploreoceancounty
#promotegrowth
#careertraining
#tomsriver
#tomsriverlocal
#brick
#jackson
#waretown
#eggharbor
#supportourcommunity
#boostyourvibe
---
🌊
Ocean County Parks & Recreation
is seeking experienced lifeguards for lake beaches!🌊
(A. Paul King County Park, Manahawkin & Ocean County Park, Lakewood)
🌊Positions available throughout Ocean County for the Summer of 2023.
**COMPETITIVE SALARY AT $18.00 Per Hour**
🌊Applicants must be fully certified in First-Aid, CPR & Advanced Lifesaving.
Reimbursements for certifications available at the end of the working season.
Ocean County Parks and Recreation Department
1198 Bandon Road, Toms River, NJ 08753
*Call Brianna Blank at 732-506-9090 ext. 5956 for more info*
🌊Email: BBlank@co.ocean.nj.us
#101thingdtodo
#oceancountytourism
#exploreoceancounty
#nowhiring
#lifeguardswanted
#tomsriver
#tomsriverlocal
#Lakewood
#manahawkin
#boostyourvibe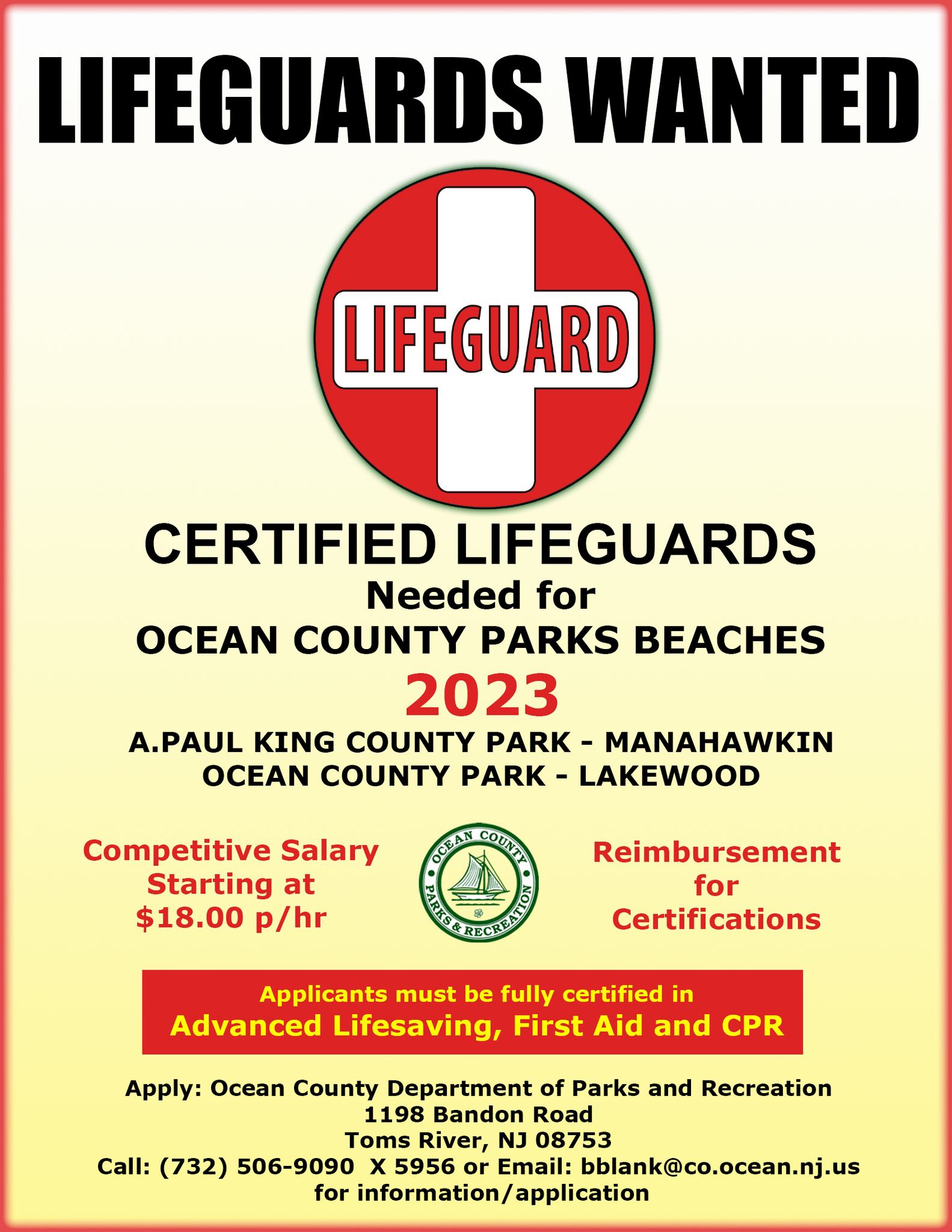 ---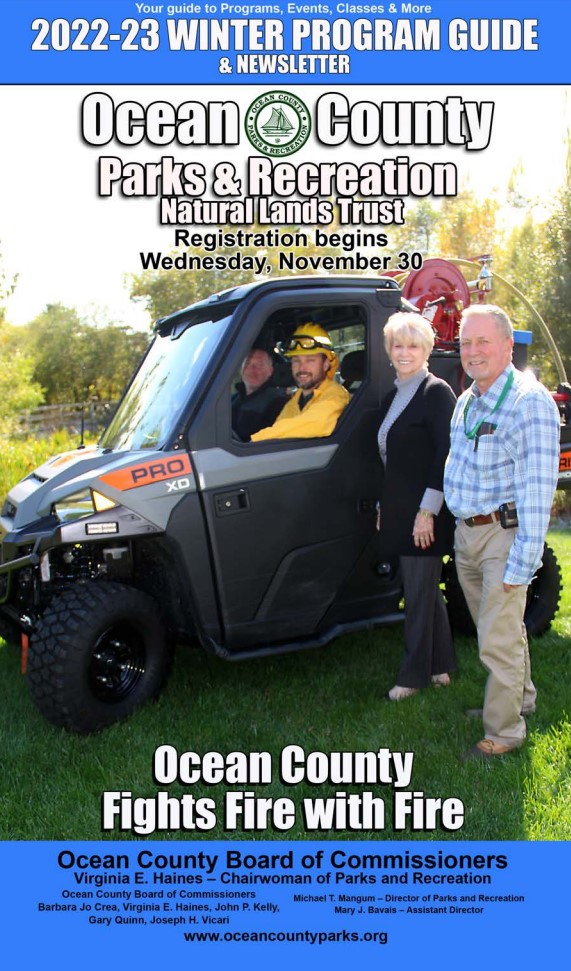 5510ee13-f7b9-40f5-8d16-0edc21d10629.pdf (ocean.nj.us)
Request your winter program guide below!
Contact Ocean County Parks | Ocean County Government
---
"Get to know me: "I am a Harbor Seal, and we like to visit New Jersey in the winter. Even though I am only 30-50lbs, I am not a baby, I am a yearling that was born last spring. We only stay with our mothers for about one month, and then we are completely on our own. I am a carnivore with very sharp teeth to hunt live fish, so I don't need you to try to feed me. I will bite you or your dog if you get too close! The demands that diving put on my body are physically exhausting. Before a dive, I expel most of the air in my lungs, relying on the oxygen stored in my blood and muscles instead. To conserve oxygen my body shunts blood away from most organs except my heart, lungs, and brain. My heart rate slows to only four to six beats per minute. I can stay underwater for about 30 minutes while I hunt. Afterwards, it is very important that I get lots of rest on land to let my body recover as the rest of my organs go back to work filtering my blood and replenishing my oxygen stores. Please don't disturb me! Stay at least 150 feet away from me and let me rest! Too many people looking at me makes me nervous, so I might flee back into the ocean before my body is ready, which could make me sick or even cause me to drown because I'm exhausted. If you are concerned about me, please call the MMSC 24-hour hotline (609) 266-0538 and trained Stranding Technicians will check on me. Thank you!"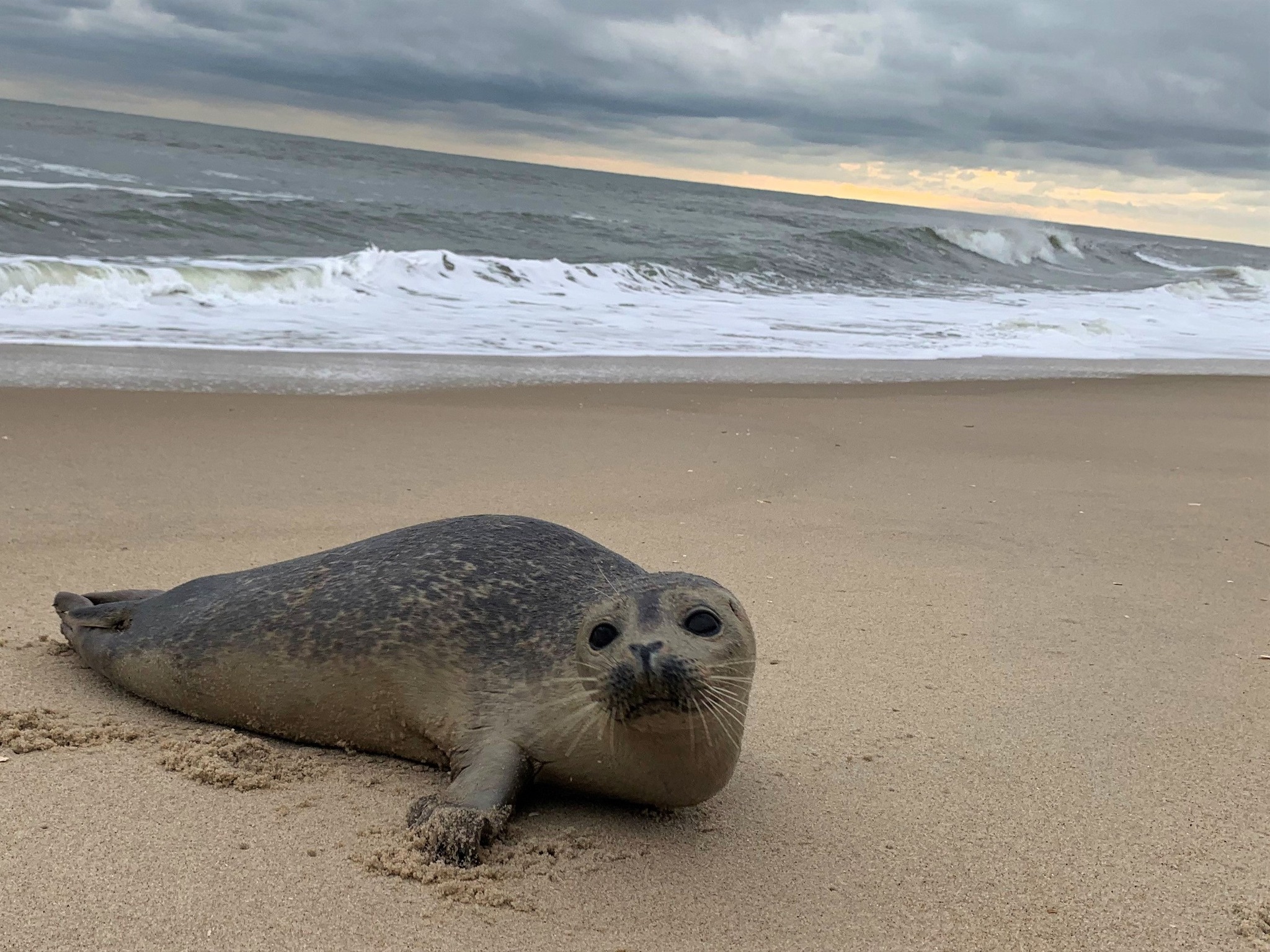 http://www.mmsc.org/
Photo by MMSC Stranding Technician Mackenzie Peacock who was responding to the call for this animal, using a zoom lens on a professional camera. All MMSC photography is conducted with NOAA's permission under a Stranding Agreement with NMFS under the authority of the Marine Mammal Protection Act."
---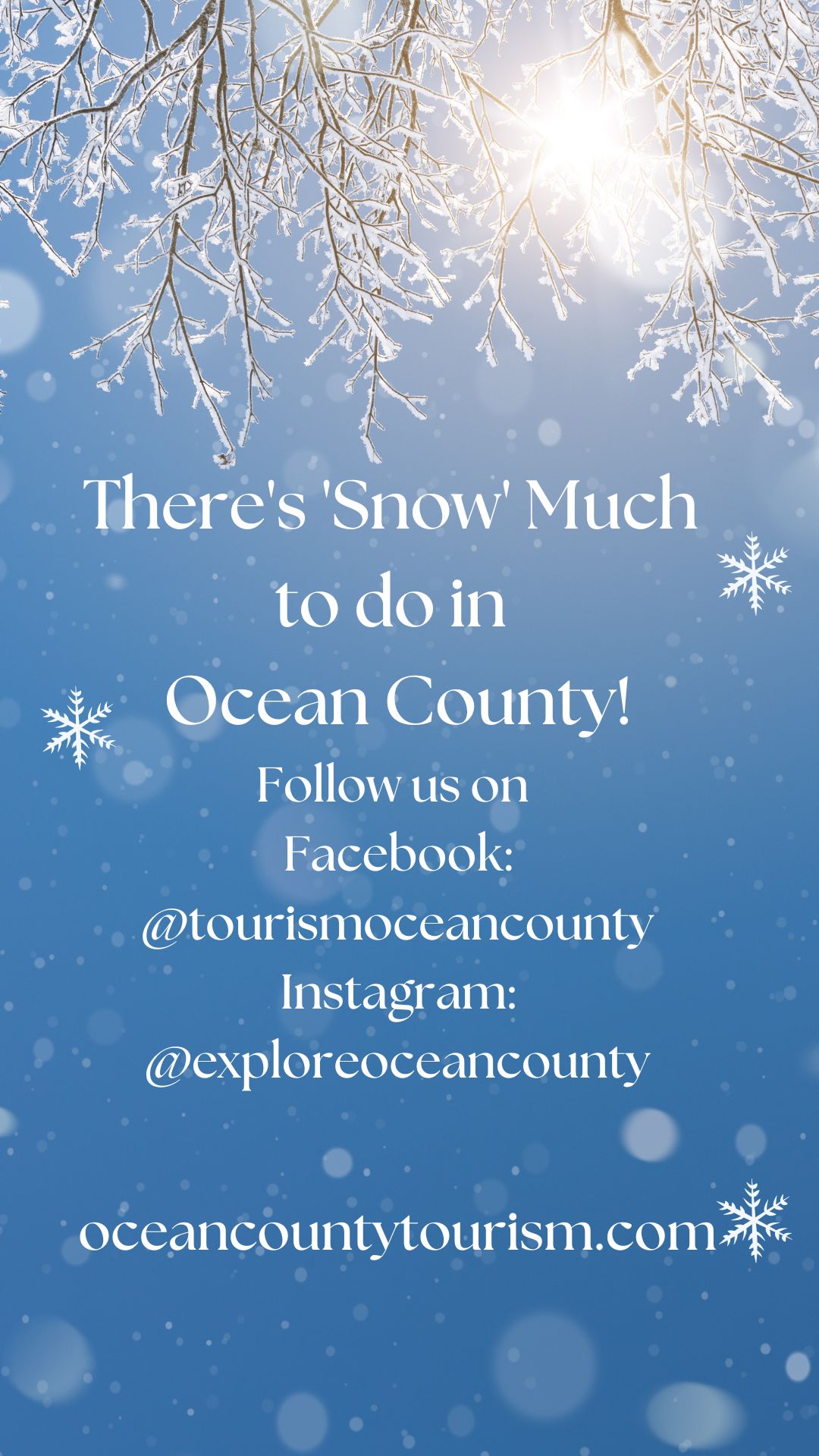 ---
🎨The Long Beach Island Foundation of the Arts & Sciences (LBIF), was established in 1948, a non-profit center for culture, education, and recreation. 🎨
2023 Summer Camp Assistant Art Teachers Needed 🎨📢
✔Assist classroom teachers to create an orderly, safe, and exciting environment for campers ages 7-12.
✔Work with campers to create fun, hands-on, weekly themed projects.
✔Supervise students in outdoor activities, while creating engaging learning experiences.
✔Must be available June 26-August 25, Mon-Fri, 8:45am-12:15 pm.
Contact gdement@lbifoundation.org for more information.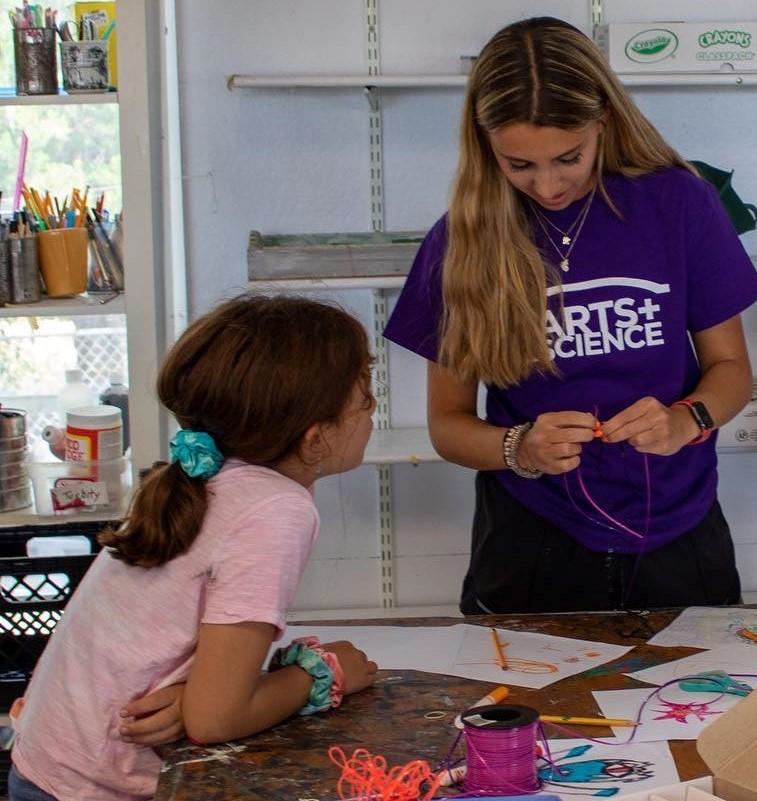 http://www.lbifoundation.org/
#101thingstodo
#oceancountytourism
#exploreoceancounty
#LBI
#supportthearts
#boostyourvibe
#supportourcommunity
---
🏝✈️Does this winter have you dreaming of a warm weather destination?! ✈️🏝
#supportourcommunity
&
Ocean County CASA
by purchasing a raffle ticket for
the " Trip of a Lifetime!" proceeds go to help foster children of
Ocean County CASA
.
The winner of our "Trip of a Lifetime" raffle will be pulled on June 16, 2023 at the Turton Talent Show, and the winner doesn't need to be present.
Partnering with
TravelSmiths Inc.
of Point Pleasant (travelsmiths.com). The prize will be a guaranteed minimum $5,000 travel voucher and the winner will be paired with travel experts from
TravelSmiths Inc.
🎟Contact Ariane if you'd like to purchase raffle tickets: 🎟ariane@casaofoceancounty.org.
http://casaofoceancounty.org/
#101thingstodo
#oceancountytourism
#exploreoceancounty
#boostyourvibe
#pointpleasant
#tomsriver
#tomsriverlocal
#supportlocal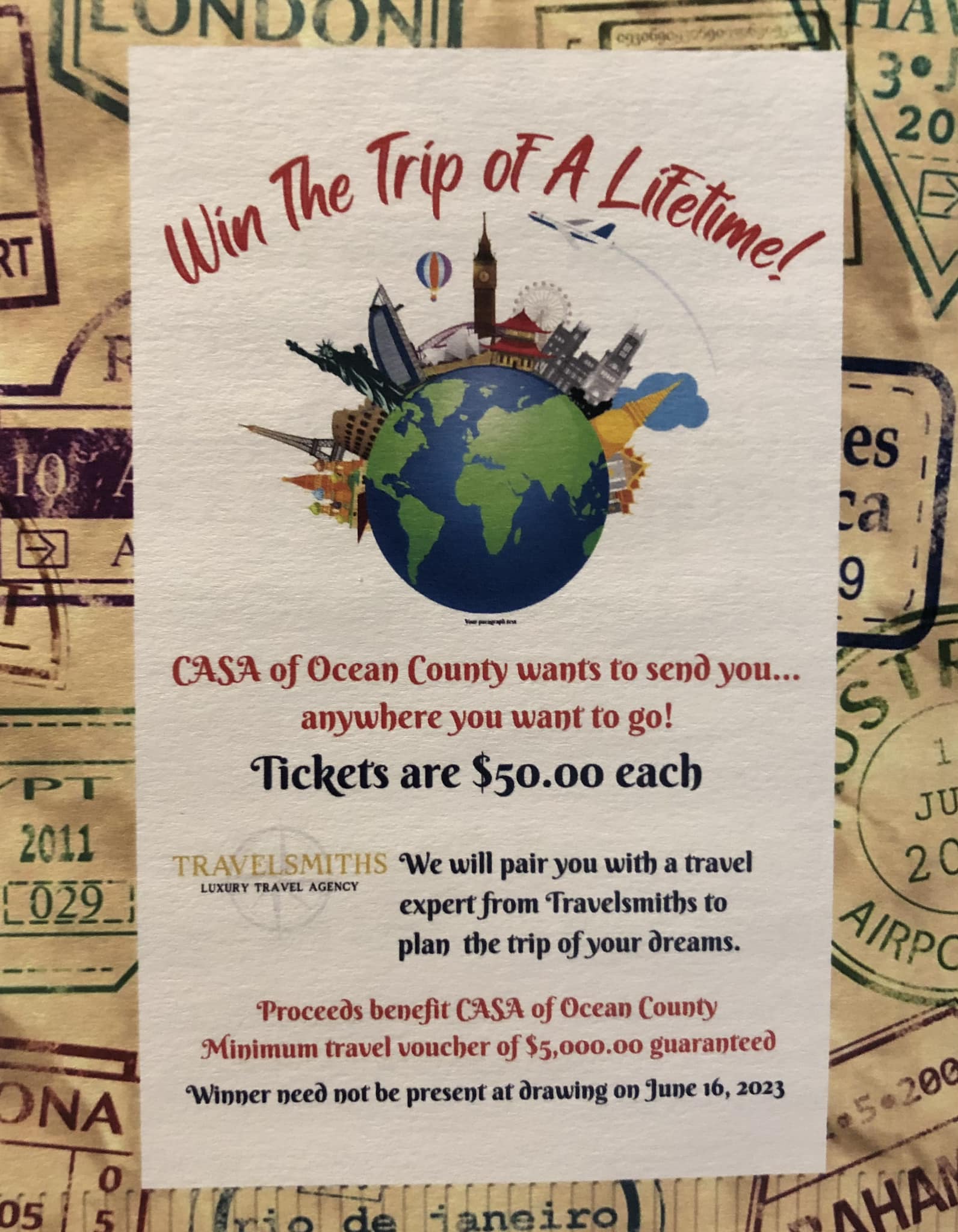 ---
💙Did you know that Martin Luther King Jr. Day is observed each year on the third Monday in January.
MLK Day is the only federal holiday designated as a National Day of service to encourage all Americans to volunteer to improve their communities! 💙
The Department of Business Development & Tourism is closed today in observance of the holiday.
#101thingstodo
#volunteer
#oceancountytourism
#exploreoceancounty
#MLK
#boostyourvibe
#supportourcommunity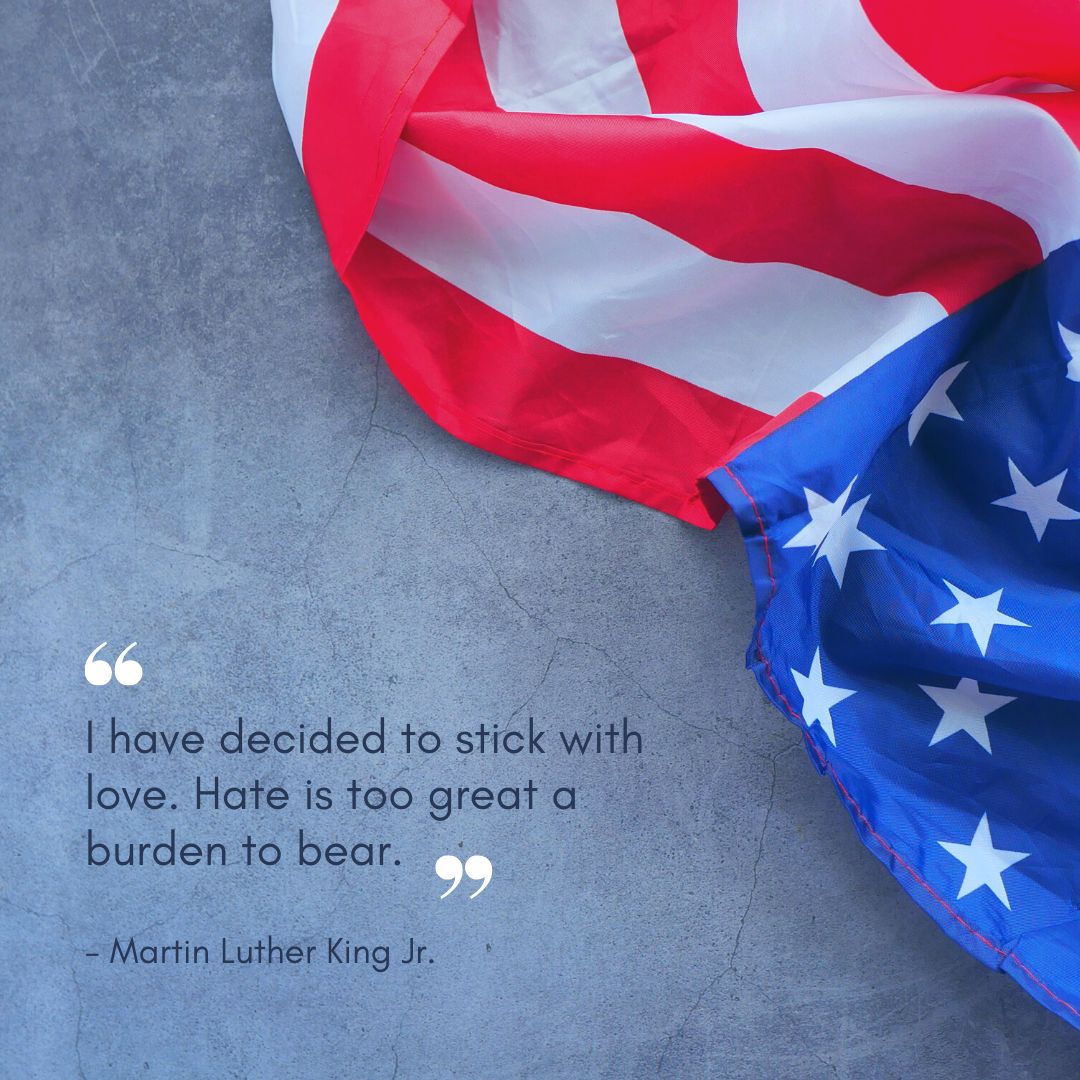 ---
Because of your community support, Ocean County Library is proud to announce that we are hosting our Annual Prom Dress Giveaway at three of our branches in February and March.
We are accepting new or gently used prom dresses from now until February 17th. You can drop them off at any branch of the Ocean County Library.
Click here for more information:
Calendar of Events | Ocean County Library (theoceancountylibrary.org)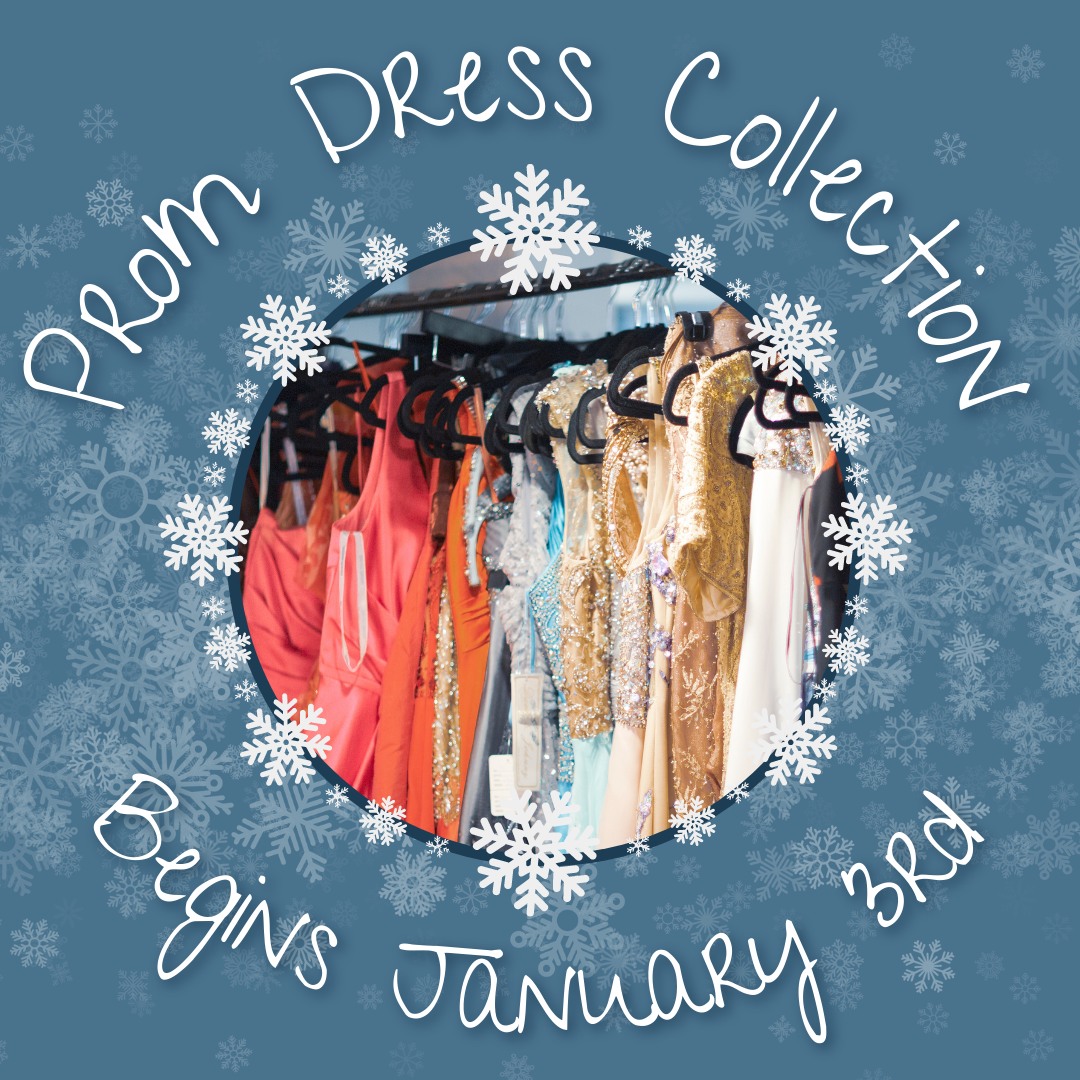 ---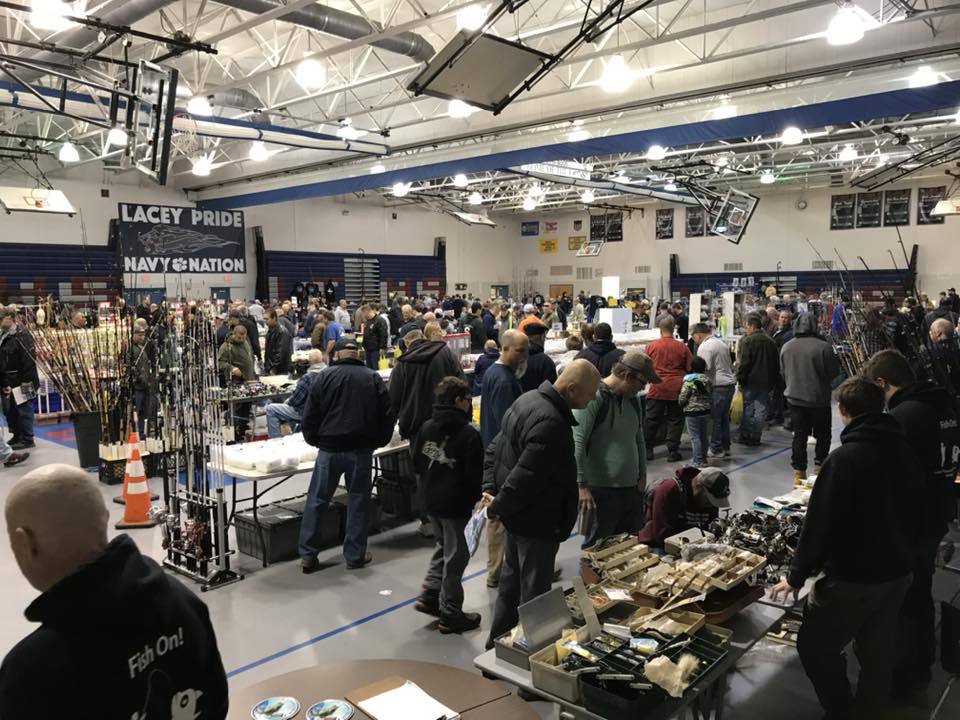 🎣 Fishing Friday in Ocean County! 🎣
The Lacey Township High School Fishing Club in Lacey is proud to host their 13th Annual Fisherman's Flea Market! Proceeds help fund fishing trips, educational outdoor experiences and scholarships for students at Lacey Township High School. Admission is $5 at the door. Children 12 & under are free.
🎣This Sunday January 15th – 9am-2pm 🎣
📍Lacey Township High School
73 Haines St, Lanoka Harbor
#101thingstodo
#oceancountytourism
#exploreoceancounty
#Lacey
#supportourcommunity
#fishingfriday
#buyoceancounty
#supportlocal
#buyoceancounty
#boostyourvibe
#fleamarket
📸Photo Credit
Lacey Township High School Fishing Club
---
Business Development – Ocean County Tourism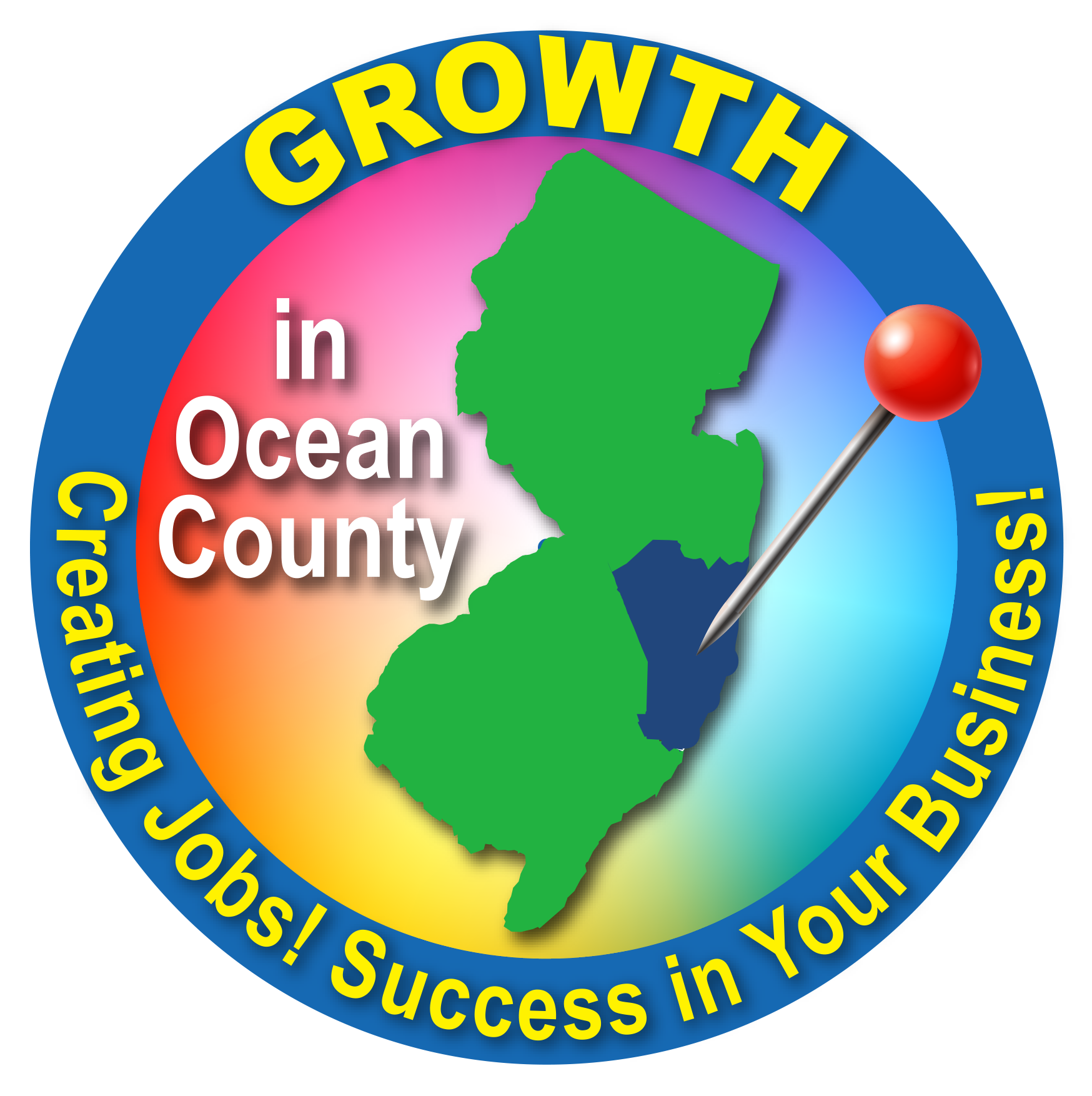 The world's largest market is at your fingertips, and the Ocean County Division of Business Development invites you to explore this website and use it as your navigator. With the assistance of our Board of Commissioners our mission is to ensure economic health in Ocean County by educating, informing, and working together with businesses, the residents, the community as a whole in each of our 33 municipalities to empower economic growth, strength, and success.
---
Ocean County Veterans Service Bureau, located on the first floor of the Ocean County One-Stop Center, 1027 Hooper Avenue, Toms River, provides numerous services to veterans, widows and families of veterans.
Services include initiating and filing veterans claims with both the state and federal government, filing for death benefits, filing for burial benefits and filing for other entitlements.
The Veterans Service Bureau also facilitates transportation to V.A. medical centers, lends wheelchairs and walkers to disabled veterans and serves as a referral source for mental health, medical and social service agencies.
Contact the Ocean County Veterans Service Bureau at (732) 929-2096, or visit the Toms River One-Stop Center or Southern Resource Center Locations for more information.
The Official Web Sites of the United States Armed Services:
---
Save Barnegat Bay is seeking students who want to participate in meaningful research in Barnegat Bay, work with mentors in environmental science, earn course credit AND get paid while doing it, we'd like to invite you to take part in our digital Student Grant open house! Join us next Monday, 1/9/23, to learn how you can get involved in this exclusive program!
Link to Register:
http://ow.ly/QkHn50MjgEK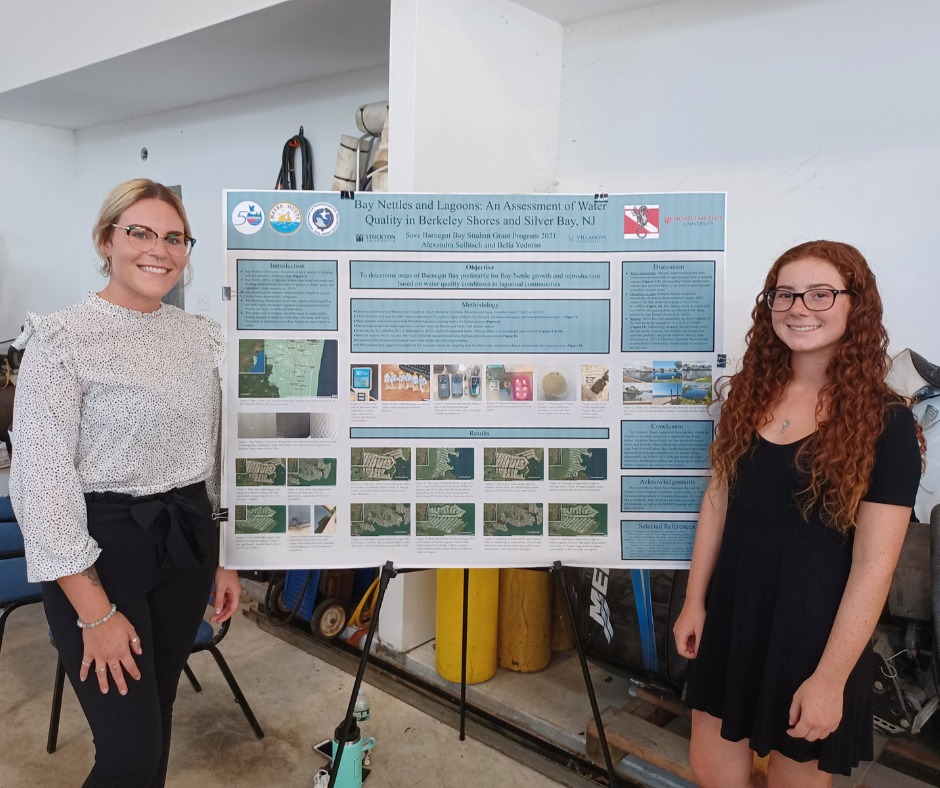 ---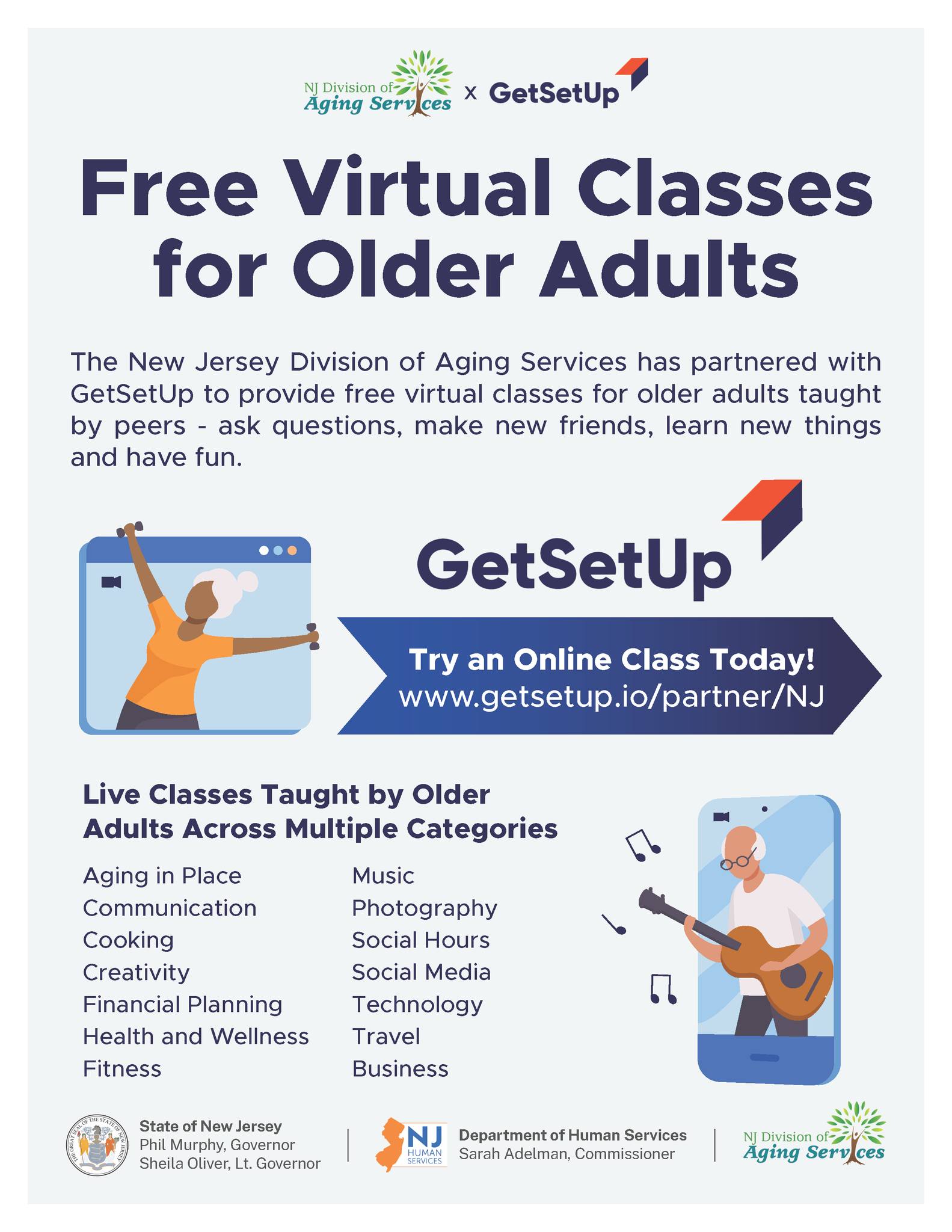 ---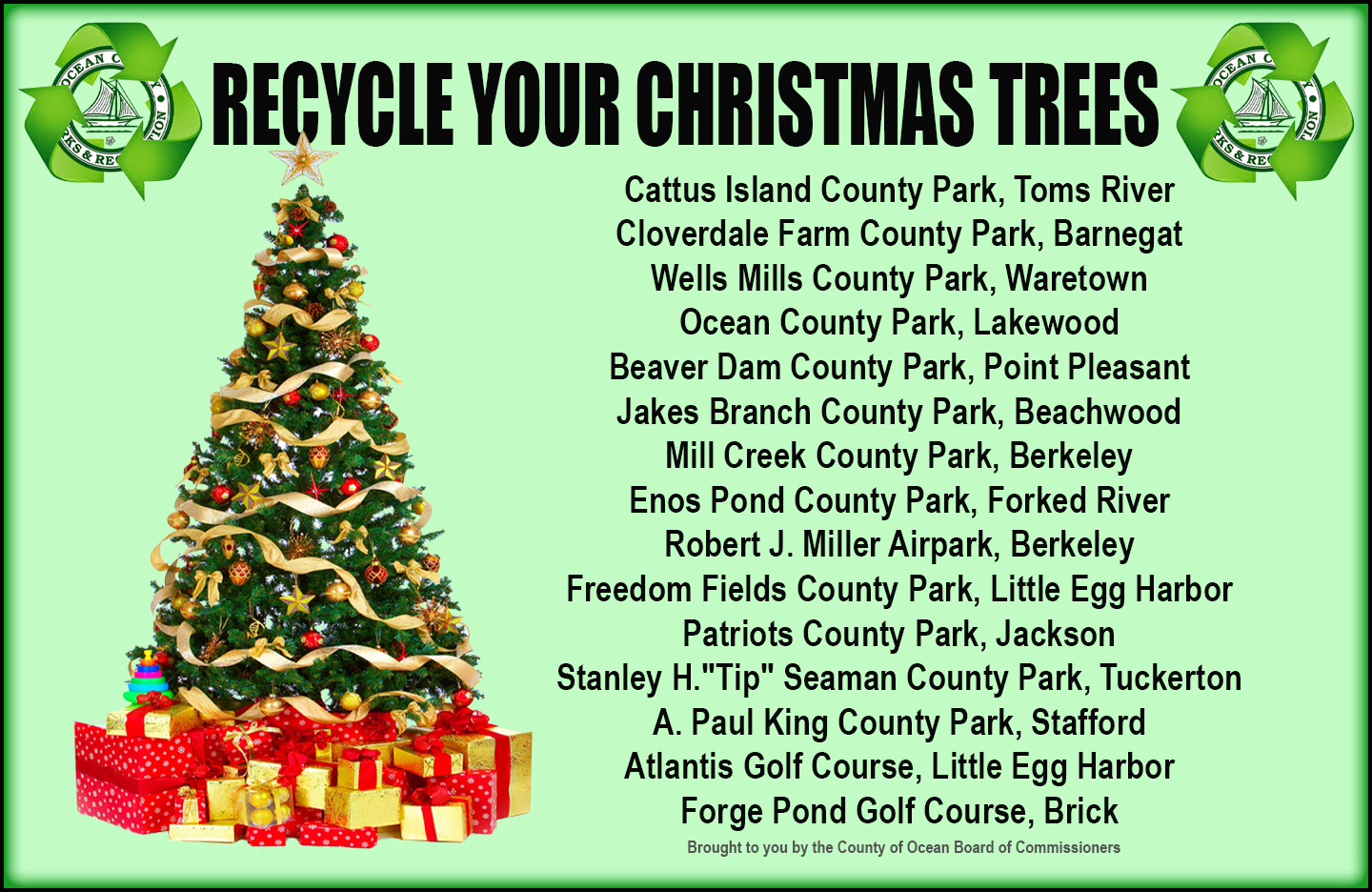 The holidays are over, put that tree to good use & recycle your tree at one of the many convenient Ocean County drop offs!
---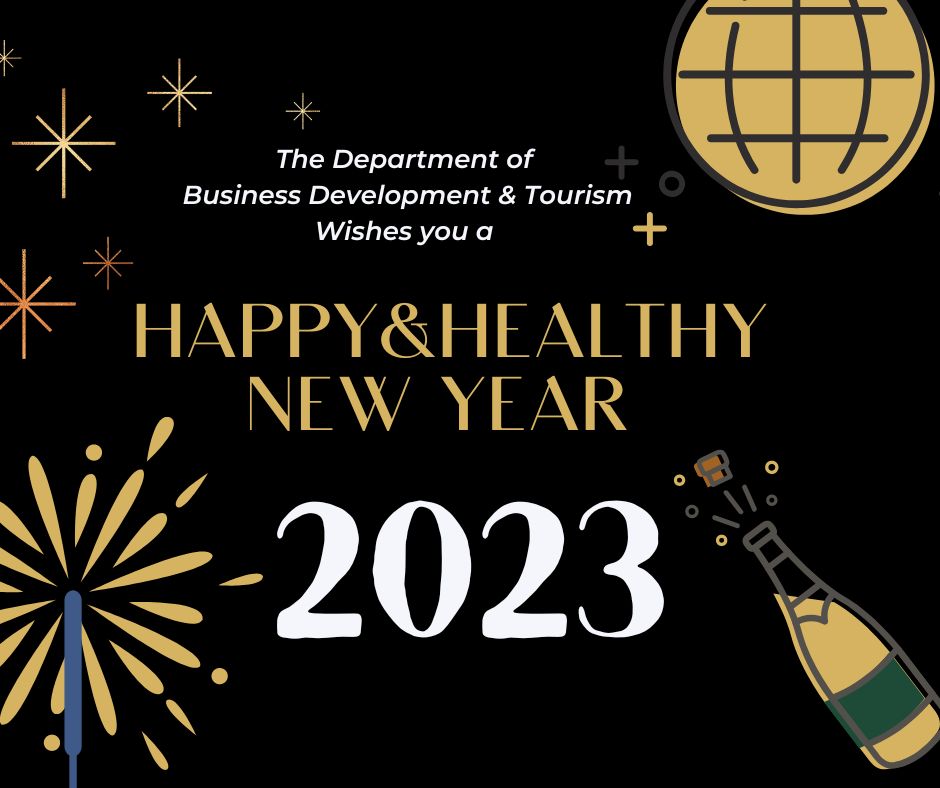 ---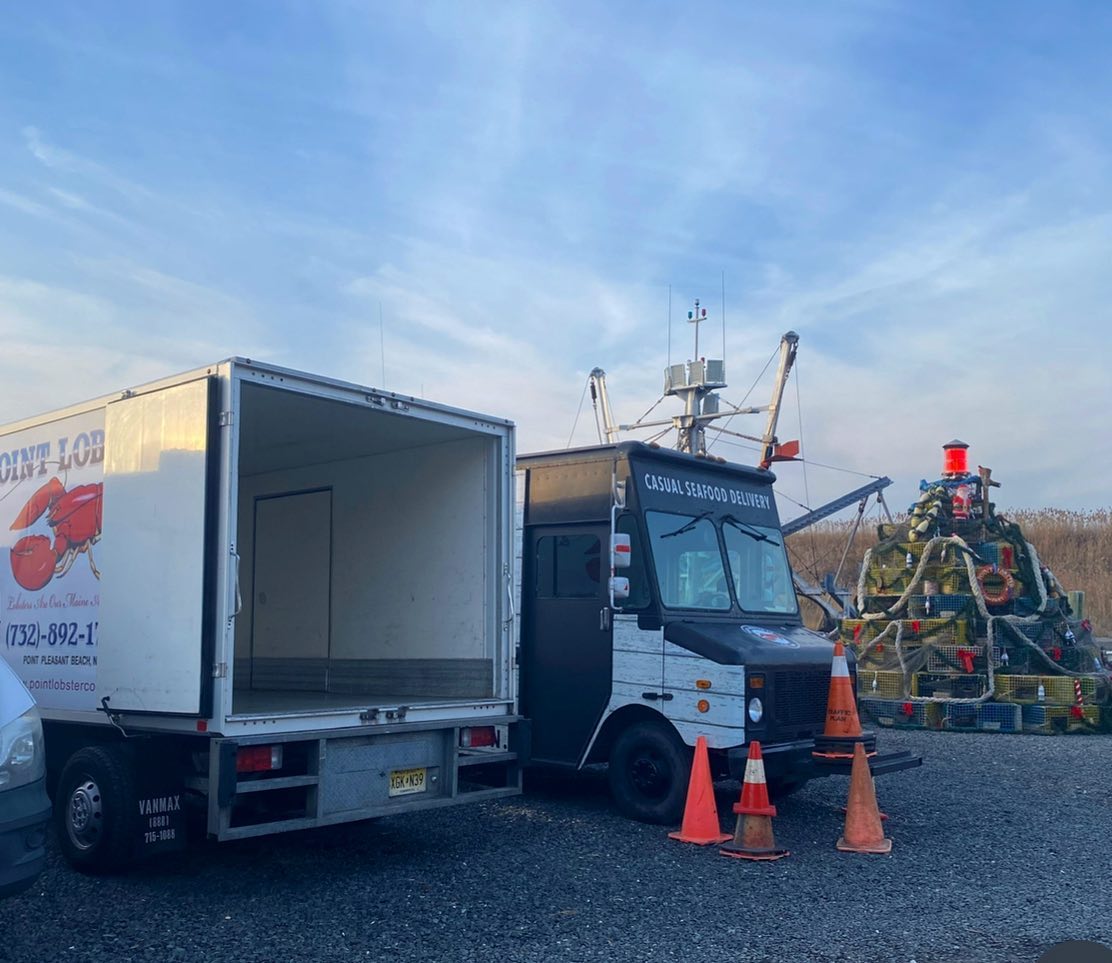 This empty truck is waiting for all of your Christmas Styrofoam to fill it… Point Lobster Company has a machine that consolidates multiple Styrofoam boxes into a small block, so to help save the environment a little bit at a time we use it daily. The truck is ready, stop by to drop off your Christmas Styrofoam! Make sure to grab some delicious food too!
http://www.pointlobster.com/
1 Saint Louis, Point Pleasant Beach
---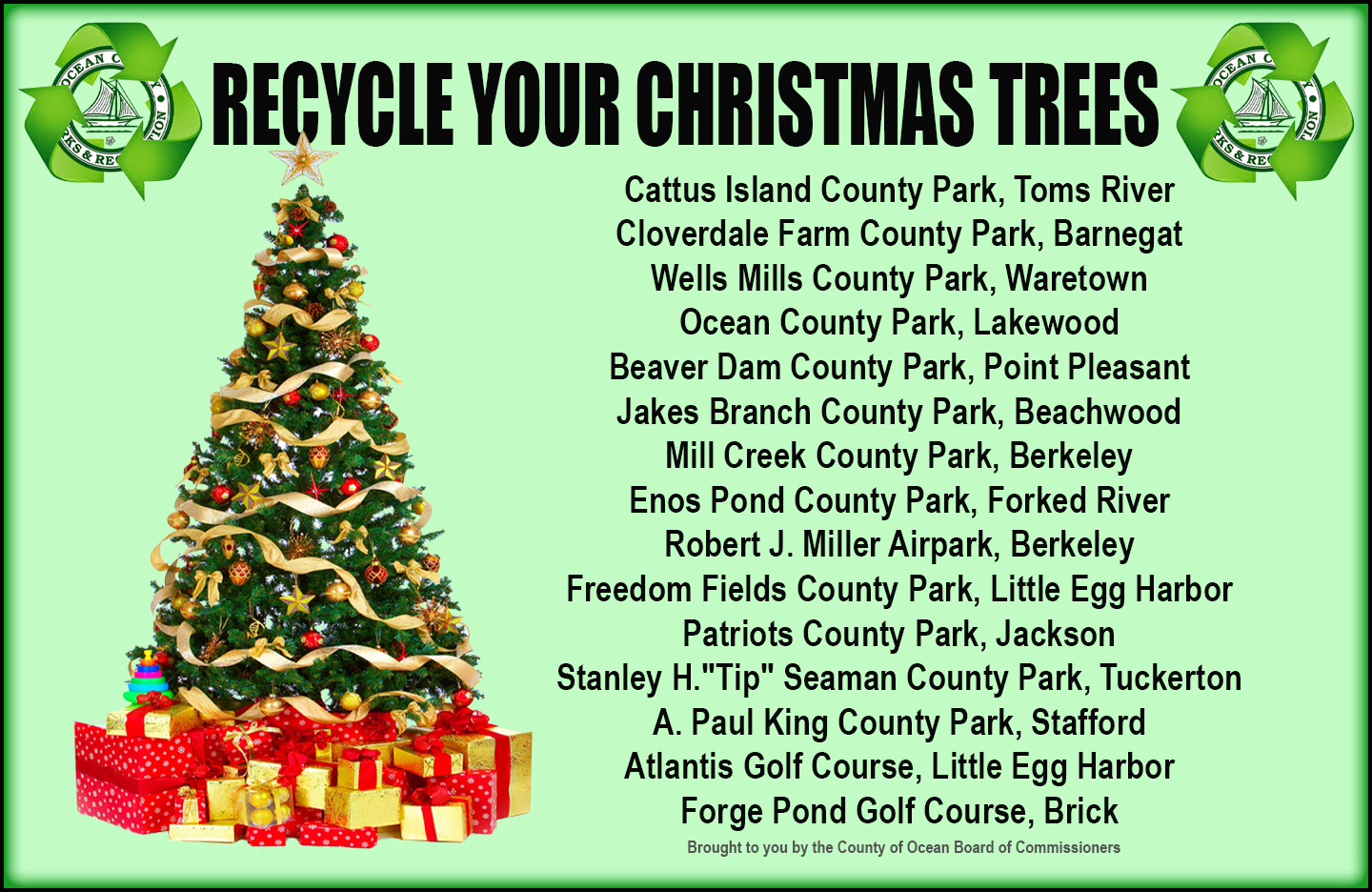 ---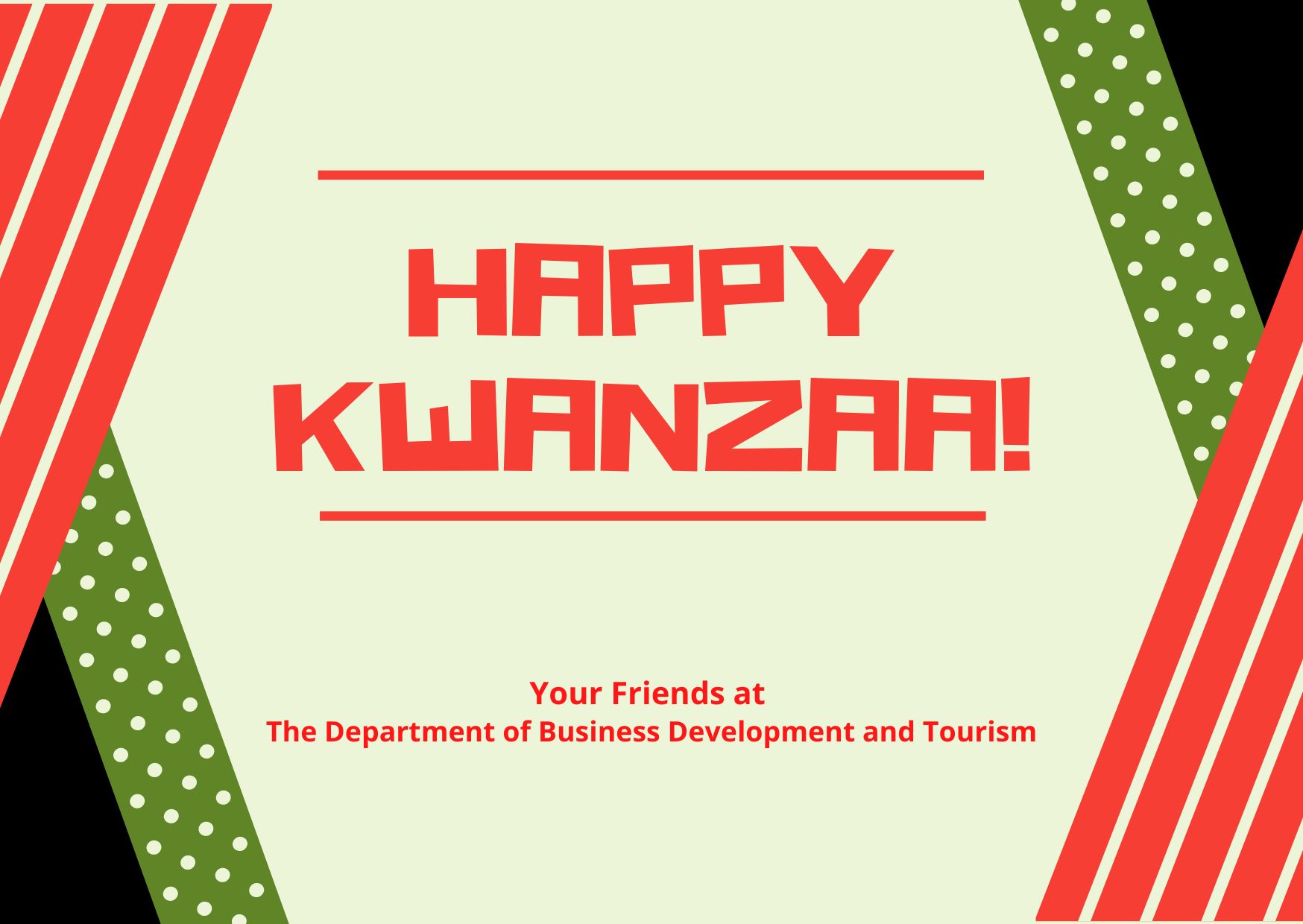 ---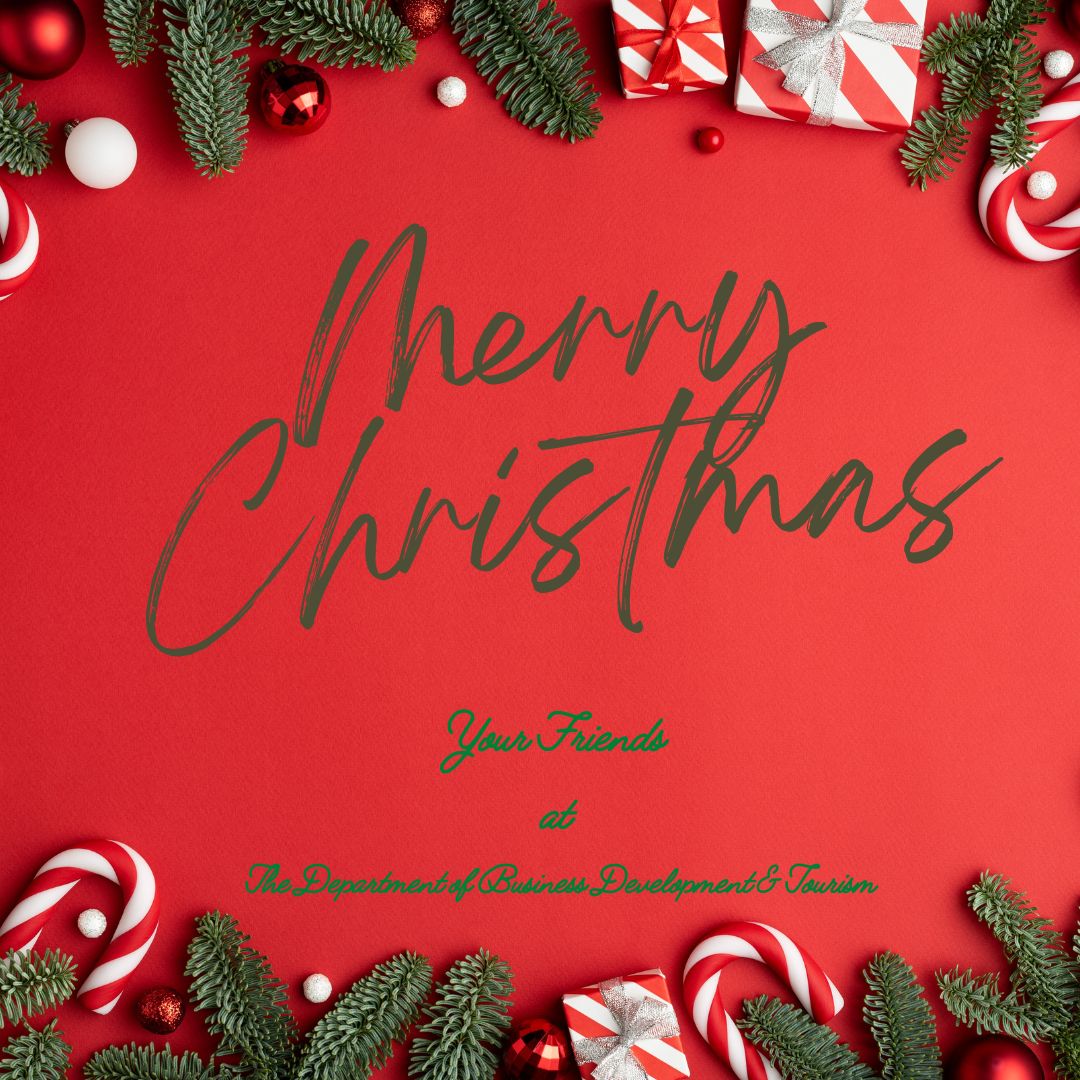 ---

Visit The Robert J. Novins Planetarium this holiday season & winter break!
"Let it Snow" features a new variety of festive classics from Frank Sinatra and Chuck Berry to Burl Ives and Brenda Lee, and includes a stunning multi-media finale by the Trans Siberian Orchestra. The soundtrack is visually enhanced with thematic animation, laser imagery, special effects and all-dome scenery in the audiovisual setting of the Planetarium. The 32-minute program is a fun and entertaining experience for all ages, especially families.
Robert J. Novins Planetarium Near Me | Ocean County College NJ
---
Low income Ocean County families can get free food, toys or gifts at Christmas or Thanksgiving. A number of churches and charities have holiday resources available to them. Get assistance during the holidays, including from Toys for Tots, the Angel Tree and Adopt a Family programs. Kids from families living in poverty or struggling households are giving priority. Find everything from free Thanksgiving turkey meals to video games, Legos, clothes, books and other Christmas presents.

When reviewing the list below, most of the churches or charities will only provide a meal (or free holiday food basket) to those that apply, such as at Thanksgiving. In some cases a child may receive a small gift, Christmas decoration or stocking stuffer as well. Another service generally offered will be volunteers from a church delivering food to a senior citizen in Ocean County.

Other charities tend to provide Christmas assistance. Children from low income households may be given gifts, toys, games, winter attire, shoes, jackets, and other presents. This too will depend on the work of volunteers from across the county.

Church of Epiphany
Main address: 615 Thiele Road, Brick, New Jersey. Call (732) 458-0220
A free Thanksgiving turkey Dinner is served once per year, with a local delivery to the elderly, disabled, or homebound.

Catholic Charities – Community Services of Ocean County
200 Monmouth Ave, Lakewood, New Jersey 08701. Phone – (732) 363-5322
Struggling families can get Easter baskets, Christmas gifts, Thanksgiving food and other help at the holidays. There are free Christmas presents or gift cards for single mother or dad run homes, immigrants, and the elderly in Ocean County NJ, among others.

Salvation Army
1738 Route 37 East, Toms River, NJ 08753. Call (732) 270-8393
Several programs are offered in Ocean County. Adopt a Family may give children free toys for Christmas, and Hearty Helpings serves Thanksgiving meals. The non-profit also operate Angel Tree, offers shelter, support to veterans, and other holiday as well as year round programs. More on Salvation Army Ocean County assistance programs.

St. Gregory's Pantry – Point Pleasant Presbyterian Church at St. Mary's by the Sea804 Bay Ave, Point Pleasant Beach, NJ 08742. Call (732) 892-8105
Assistance includes toy distribution as well as holiday meals. Referrals are needed from churches or Ocean County DSS.

First United Methodist Church of Toms River
129 Chestnut St, Toms River, NJ 08753. Dial (732) 349-8155 for reservations to the meal programs.

Saint Francis Community Center
4700 Long Beach Blvd, Long Beach Twp, NJ 08008. For applications, dial (609) 494-8861
Partnering with groups such as the United Way, the Gift of Warmth program provides presents, such as shoes, bedding, to children under the age of 19.

St. Martha Church
3800 Herbertsville Road, Point Pleasant, New Jersey. Call 732-295-3630
The poor, unemployed, and homeless among others can get a box of free groceries for Easter, Thanksgiving or Christmas meals. There are also small toys or candy for kids, blankets, clothes for the holidays and small personal stuff.

Lacey United Methodist Church
203 Lacey Rd, Forked River, NJ 08731. Telephone number is 609-693-5222.
A Thanksgiving dinner with a turkey and toppings are served by staff.

Ocean County Toys for Tots
The application process depends on whether the family lives in the northern or southern part of the county. Dozens of charities, volunteer groups, and others participate. Free unwrapped toys, games, books, tablets, clothes and more are part of the USMC Toys for Tots program. There may be video or board games, Legos, babrbie dolls, Matchbox cars, decorations and of course clothes for kids from age 0 to 15.

Ocean County North area is covered as part of Toys for Tots. There is also cash assistance, groceries, and more. The Thanksgiving/Christmas meal program is available to the general public. There may also be stocking stuffers for children, toiletries, Clothing supplies, cleaning goods, and more.

Waretown United Methodist Church
27 Bryant Avenue, Waretown, New Jersey. Main phone -609-693-3134 or  732-773-4914
The charity, using volunteers, may have a free Thanksgiving food basket or voucher in Ocean County.

Saint Joseph's Roman Catholic Church
Location: 685 Hooper Ave, Toms River, New Jersey 08753. Call (732) 349-0018
Members of the church can apply for the Giving Tree. Holiday programs are run. There is help available at Christmas, toys for children, games, and a holiday party held too. Clients are the working poor and even homeless.

Southern Regional Middle School
75 Cedar Bridge Road, Manahawkin/Stafford, NJ. Call (609) 597-9481 or 609-276-5591
They only help current students. Thanksgiving dinners are served, with all the toppings, to students and their families.

Building on the Rock Community Church
89 Beckerville Road, Manchester, New Jersey, 08759. They help families in northern Ocean County. Call 732-664-3527 or (732) 657-7040
Girls and boys can get free Christmas gifts, toys, and holiday items. Some meals may be served too.

Sixth Street Baptist Church
Address is 15 6th St, Lakewood, New Jersey, 08701. Call  (732) 363-1377 or 908-591-4496

Pathway of Life Ministries
One location is at 2119 Whitesville Road, Bldg 2, Toms River, New Jersey, 08755. Phone: 732-901-7100
Both are part of the regional Toys for Tots program. Donations and money from the larger Ocean County community help low income parents, the poor, immigrants and others get gifts or free Christmas toys.

Saint Vincent de Paul of Ocean County
A number of churches participate. A thrift store, furniture, free winter clothes, and gift cards are combined with Thanksgiving and Christmas meals. There is a food pantry and soup kitchen. Small holiday or birthday toys, gift cards and other items are given too. Continue with SVDP Ocean County assistance programs.

Ocean Inc.
Location is 40 Washington Street, Toms River, New Jersey, 08754. Call 732-244-5333
They support northern Ocean County. Struggling families, veterans and others can get free holiday food baskets. There may be gift cards, toys, books, free Christmas presents and holiday events as well.

Ocean Christian Community
Location is 405 Washington St, Toms River, NJ 08753. Call (732) 240-5998
They have a free clothing closet. There may be small toys (including at Christmas or birthdays). Or get winter coats, games, electronic and other stuff year round, including at the holidays.

Island Hts United Methodist Church
Location is 111 Ocean Ave., Island Heights. Call 732-929-0444
Meals are served a few days on each holiday. In some cases, a child may be given a small toy or gift at Christmas as well.

St. Thomas Church
135 Salmon St., Brick, New Jersey. Phone: 732-477-5533

Ocean County Sheriff Department
120 Hooper Ave.,, Toms River, NJ 08754. Call (732) 929-2044
They hold toy drives. Donations are collected throughout Ocean County, and the gifts are given (for free) to children that qualify. The application form can be obtained on the county sheriffs office website.
---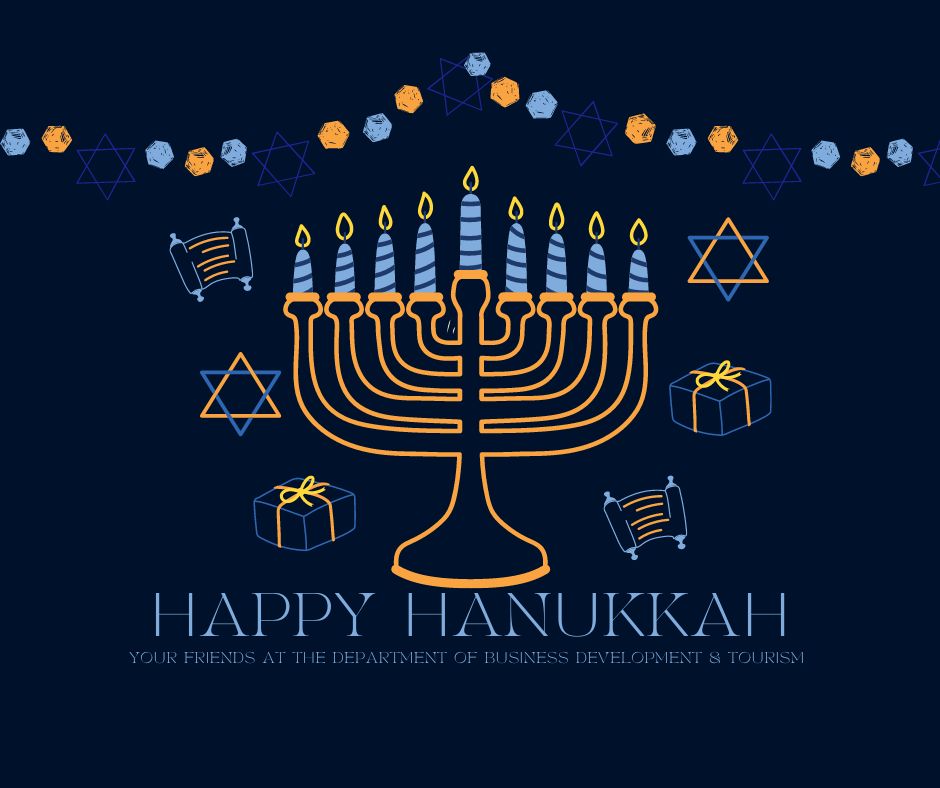 ---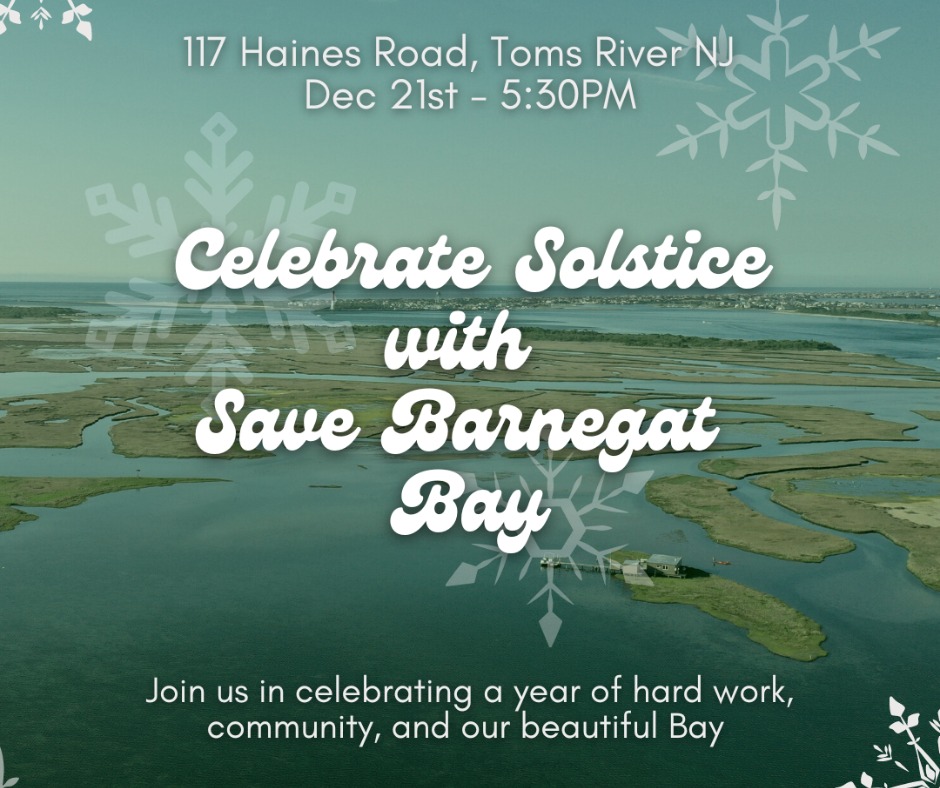 Save Barnegat Bay is hosting our annual winter solstice party next Wednesday, 12/21 here at our EcoCenter, and we would like to extend an invitation to our incredible community. It is because of every one of you that we have been able to accomplish so much this year, and in thanks, we would like to open our home for a night of fun and festivities. We can't think of a better bunch to share the holidays with, and we hope to see you there!
---
✨Join
Ocean County Parks & Recreation
for their neighborhood -style drive thru display ' Lighting up Nature' at
Jakes Branch County Park
in Beachwood! ✨
This is a free event.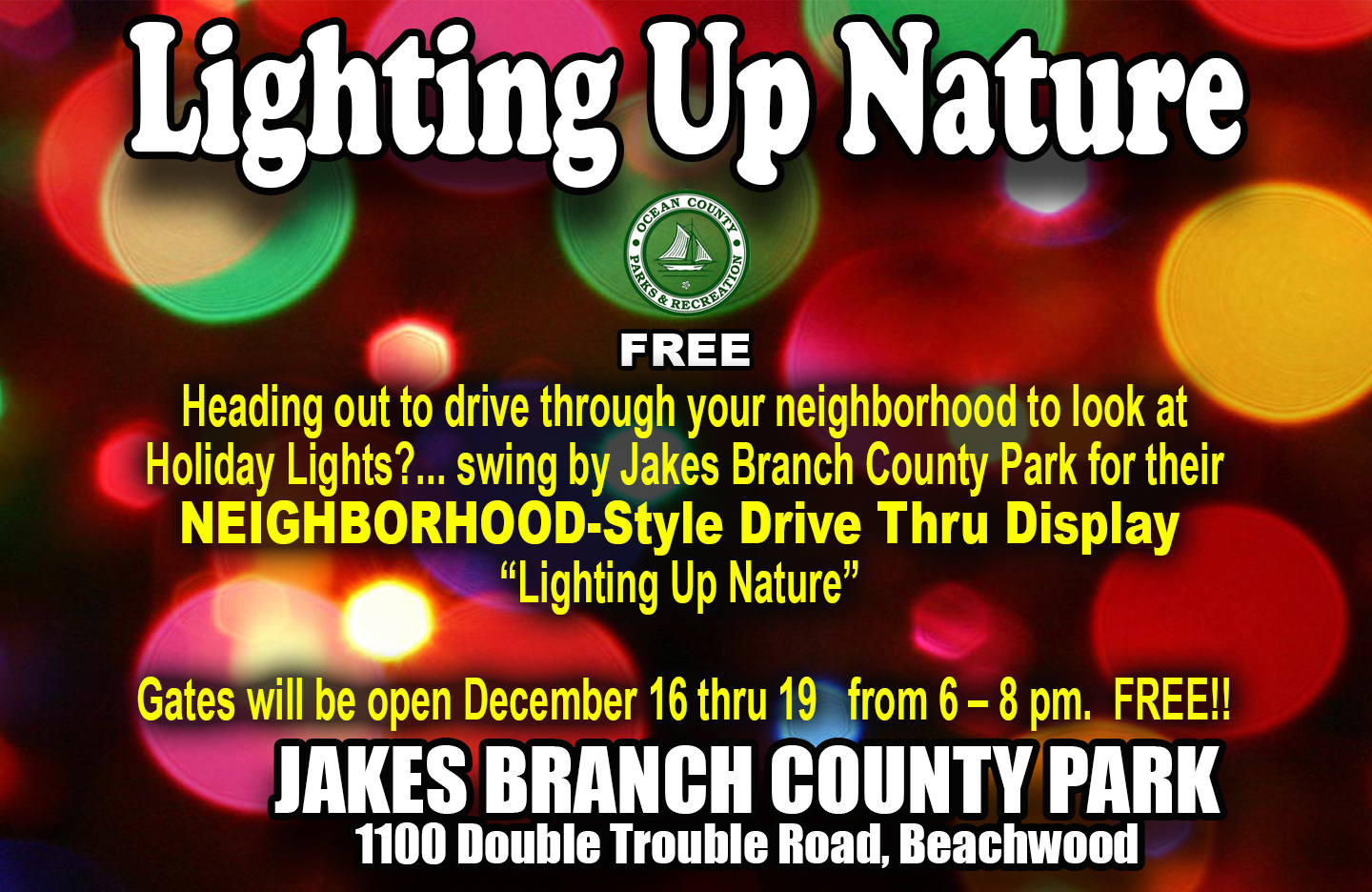 ---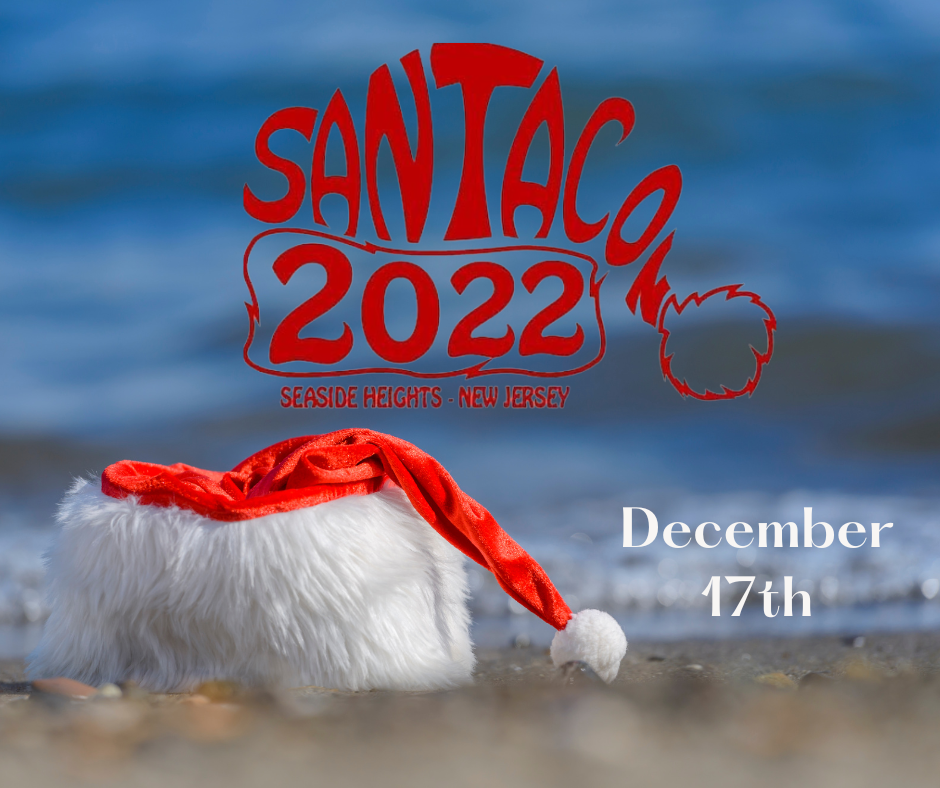 🎅Have some fun & support a great cause !🎅
Hooks Bar & Grill
will be hosting Chive Charities SantaCon Fundraiser again in 2022!!!! Great day to celebrate the Christmas season while helping others. Your entry fee goes directly to
Jersey Chivers
Charities. Then we ask that you bring an unwrapped toy and nonperishable food item to Hooks when you check in. Toys go directly to MA22 annual toy drive helping local veteran families, and food will be distributed locally to
Vetwork
all via the great work of Under My Skin for Life Foundation Inc. Great day and great way to give back to local veteran's groups.
Participating Bars/Restaurants:
*Mugs and Patches are selling fast! We only have a limited supply! Get yours today by visiting our website and signing up! www.santaconshnj.com
**Important** – You must start your SantaCon experience at Hooks, doors open at 10am. This is where you will drop off your toy and food donations. As well as pickup your mug, commemorative patch, raffle tickets, and poker run slip. Bars & restaurants participating this year Hooks, Beachcomber, EJs, Riggers, Ocean Club, The Sawmill.
SantaCon is a non-denominational, non-commercial, non-political, and non-sensical Santa Claus convention that occurs once a year. It's your chance to spread holiday cheer in the most magical and absurd way possible. More information can be found on our website: www.santaconshnj.com
For anyone looking to stay overnight, Hershey Motel is across the street from Hooks and has rooms for $70. Call (732) 793-5000.
#oceancountytourism
#exploreoceancounty
#seasideheights
#santacon
#supportlocal
#supportsmallbusiness
#boostyourvibe
#buyoceancounty
---
Did you know that you can sign up for email notifications from Ocean County?!
Email Subscription | Ocean County Government
Sign up to receive email notifications of different categories of your choice from the Ocean County Web Site, for example Press Releases and Traffic Updates. If you are a New Subscriber the first step is to fill out the form below to create account.
IMPORTANT: After you have entered this information you will receive an email requesting you to verify and activate your subscription. Your subscription account will not be activated until you verify your information. Once you have completed this step you may modify your account at any time.
Ocean County does not utilize your personal information in any way other than to secure your settings in this on-line subscription service or any other on-line service you may request.
If you would like more information please visit out Privacy Practices Page.
---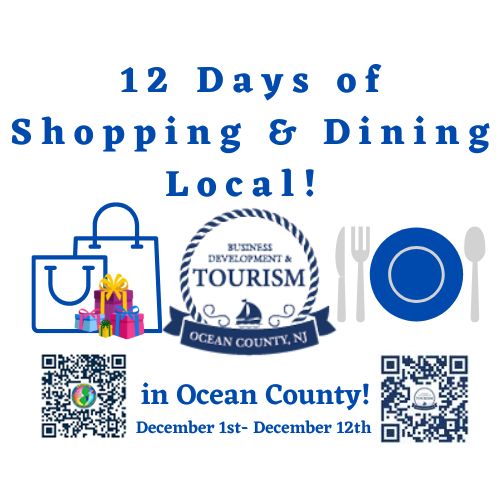 #supportlocal #buyoceancounty #supportsmallbusiness #shopsmallbusiness
---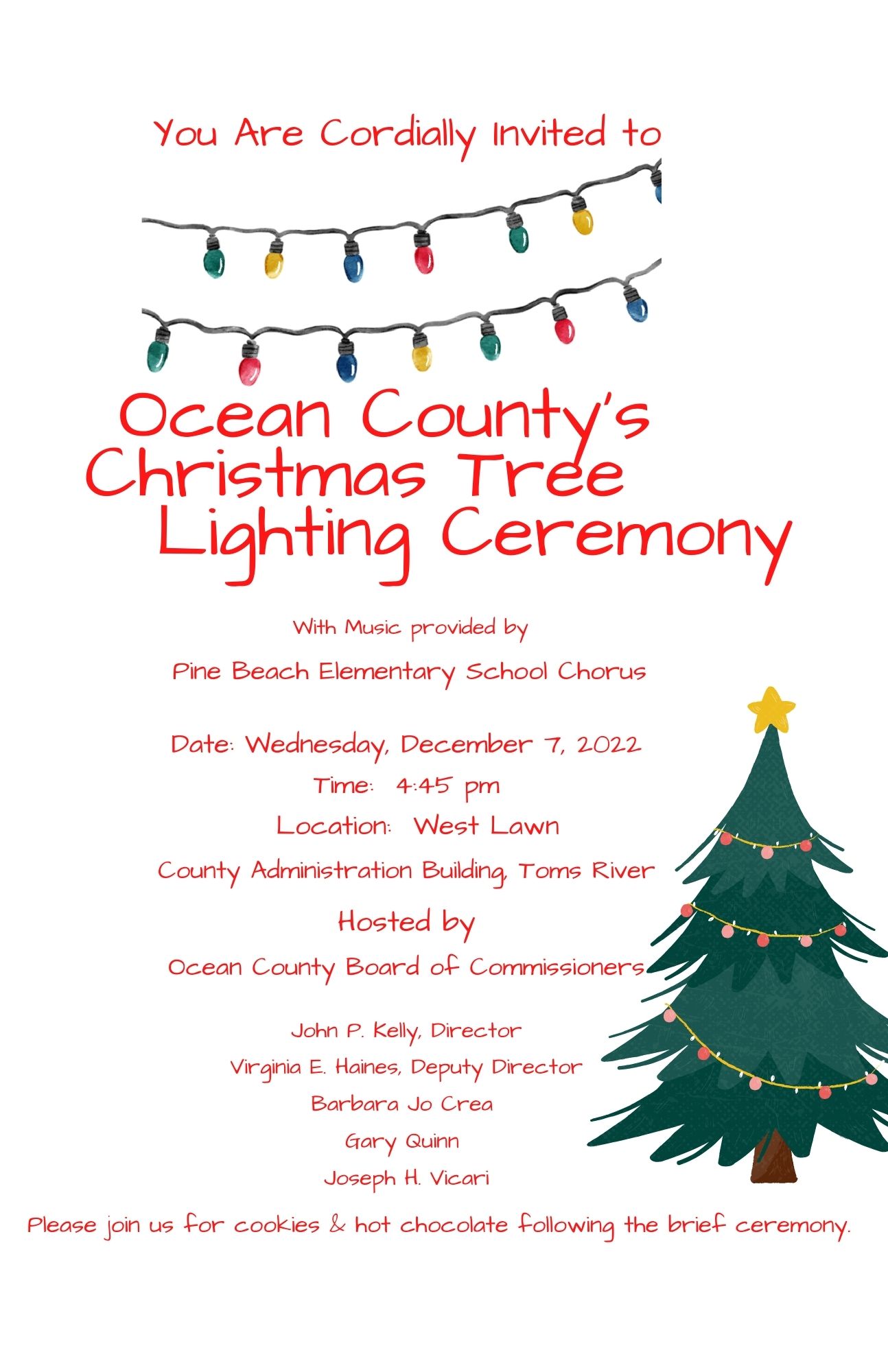 ---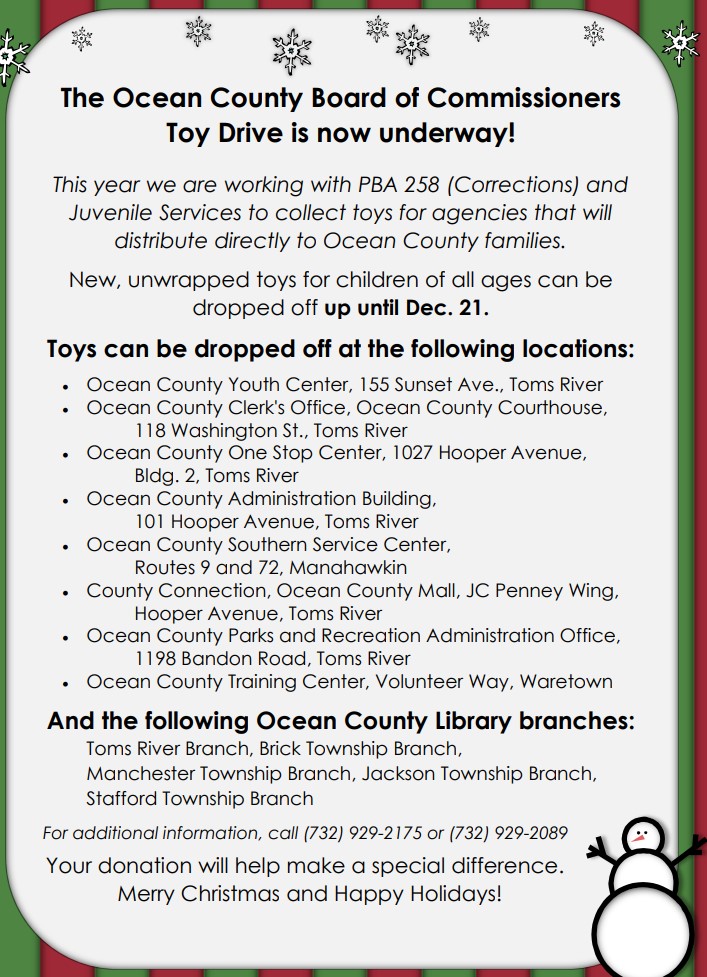 ---
Check out what's 🍻'Brewing'🍻 in Ocean County!
The Department of Business Development & Tourism is proud to launch Ocean County's Microbrewery Tour!
Visit www.oceancountytourism.com & click our easy to navigate ' Tour our Microbreweries' icon pictured & check out one of the many 'Ocean Made' microbreweries in Ocean County!
🍺Frye Brewing Company | Point Pleasant
🍺Last Wave Brewing Company | Point Pleasant Beach
🍺Icarus Brewing | Lakewood
🍺Heavy Reel Brewing Co. | Seaside Heights
🍺Battle River Brewing | Toms River
🍺Toms River Brewing | Toms River
🍺Backward Flag Brewing Company | Forked River
🍺Oyster Creek Brewing Company | Waretown
🍺ManaFirkin Brewing Company | Manahawkin
🍺Ship Bottom Brewery | Beach Haven
🍺Pinelands Brewing Company | Little Egg Harbor
https://oceancountytourism.com/breweries/
#101thingstodo
#oceancountytourism
#exploreoceancounty
#microbreweries
#oceanmade
#supportlocal
#supportsmallbusiness
#buyoceancounty
#promotegrowth
#boostyourvibe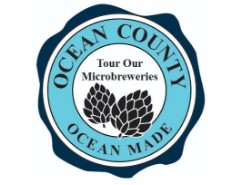 ---