PPB Recreation Egg Hunt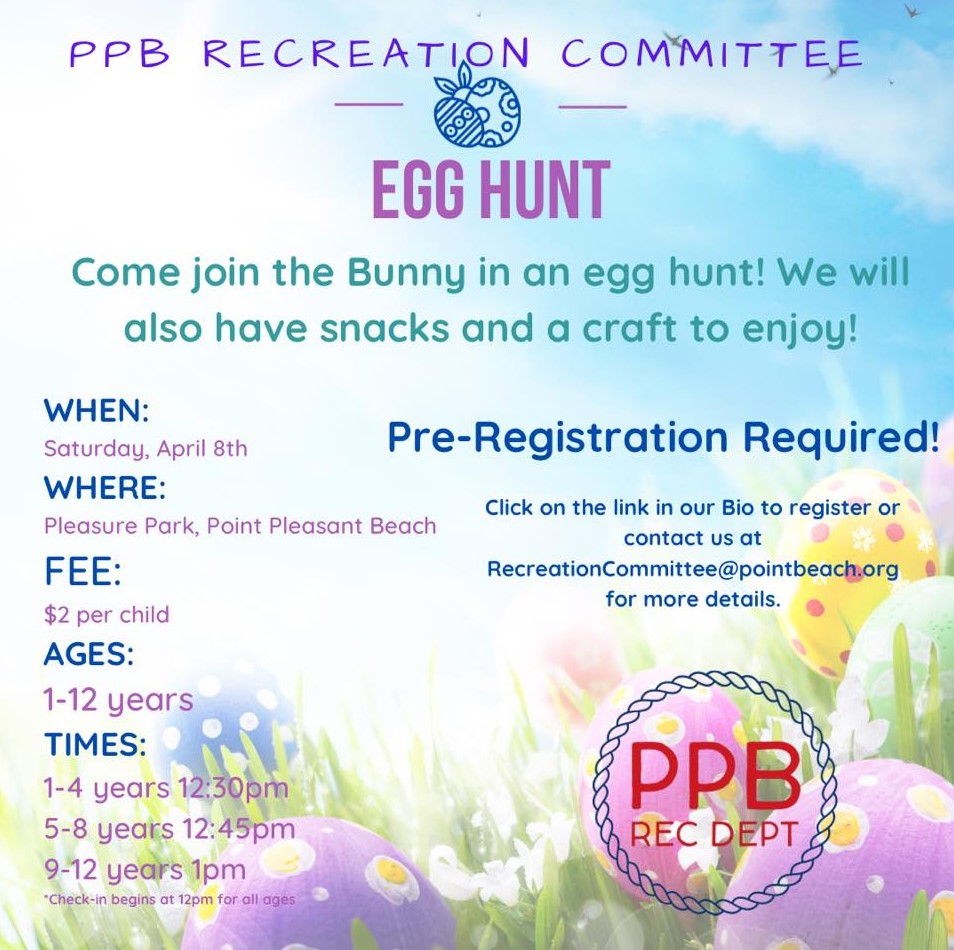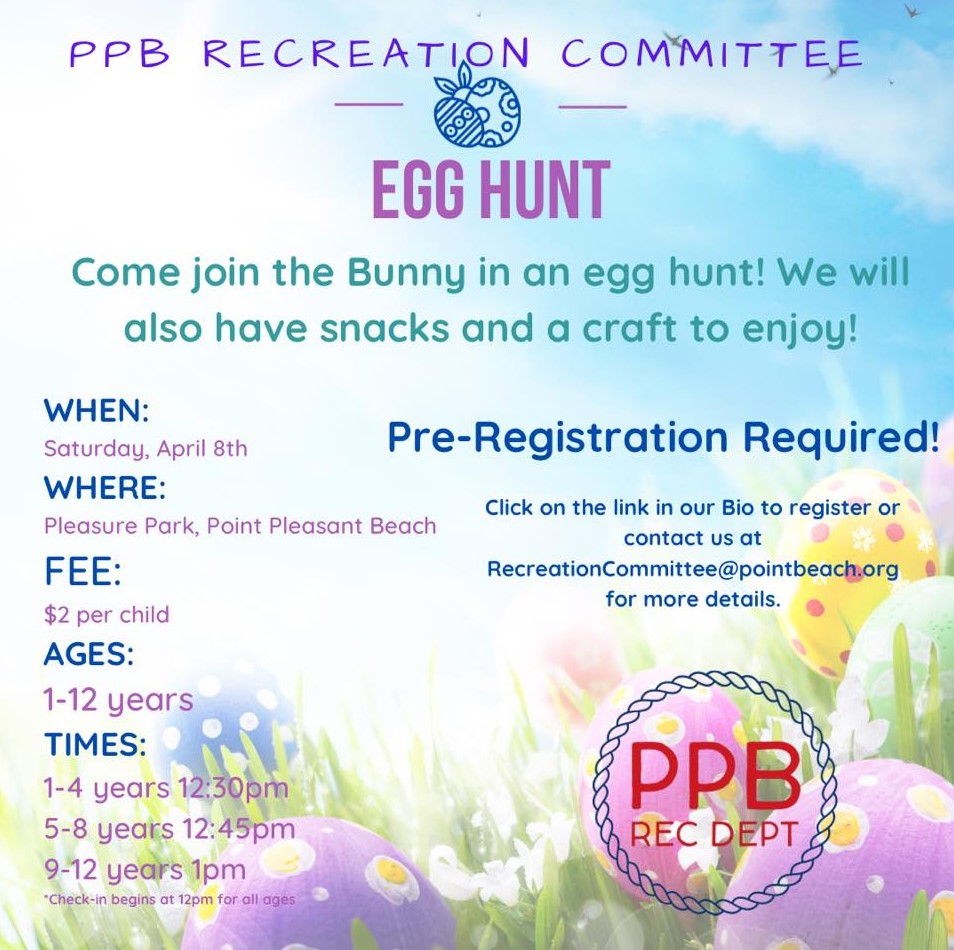 2023 Egg Hunt
Registration opens March 1st
Saturday, April 8th at Pleasure Park
(702 St. Louis Avenue) in Point Pleasant Beach
Check-In begins at 12pm
Times of Egg Hunt:
Ages 1-4 at 12:30pm
Ages 5-8 at 12:45pm
Ages 9-12 at 1pm
Come join the Bunny in an egg hunt!
We will also have snacks and a craft to enjoy!
$2 per child
* for ages 12 and under
Pre-Registration Required and the event is limited to the first 300 children.
Registration window closes on April 7th, 2023. No registrations will be accepted after April 7th.