Patriot Day Concert with Gary Nokes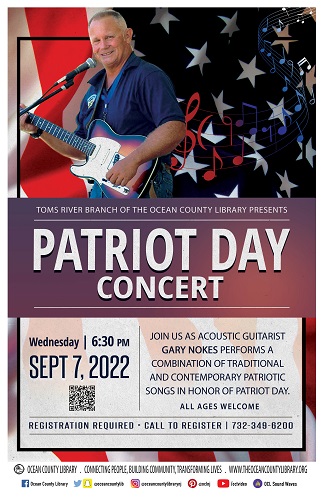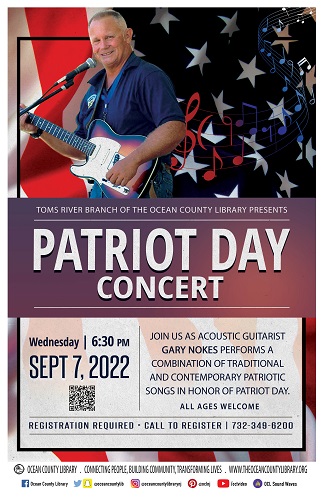 Acoustic guitarist Gary Nokes will play a combination of traditional and contemporary patriotic songs in honor of Patriot Day.
Gary has been a part of the local music scene for decades, performing with bands such as the Lamplighters, Ragtimers, and Ocean County String Band.
As a solo guitarist, he has entertained audiences at venues ranging from arts and crafts fairs to senior communities.