OCAG67 Papermaking-Adult
June 14 @ 6:00 pm

-

8:30 pm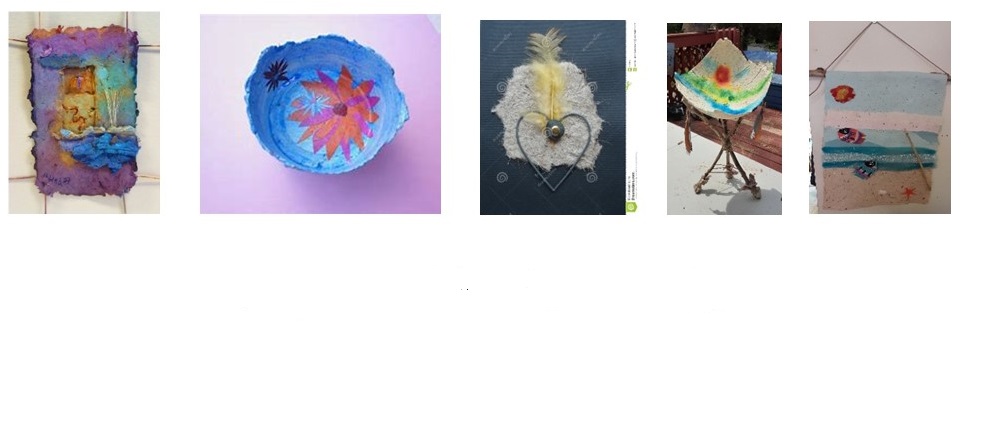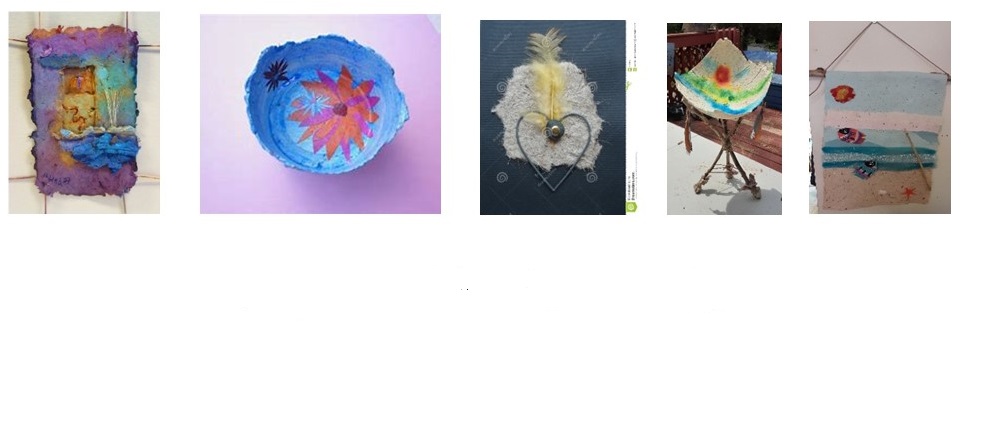 3-week Adult class: Wednesdays 6/14, 28 & 7/5 Crafting a Collage with your own hand-made Paper Participants will make their own paper with different colors and textures and create a paper collage or 3-D sculpture using their hand-made paper.
We will be using organic materials, sticks, flowers, glitter, and other dry items to customize your paper.
With the paper, you will craft a 3-D wall hanging collage. For those who want to be a bit craftier, you can make a paper vase for dried flowers or a 3-D model.
The course is designed for beginners who have never made paper before. Others are welcome. Come with an abstract idea of shapes and colors or a picture of your favorite simple landscape.
Let's have some fun and make art!
See papermaking supply list that you may bring to customize your own paper.
Want more info contact Terry at TMKonnPHDRT@aol.com
Course
Overview of papermaking and viewing of samples (10 mins) 2. Explanation of project / parameters (10 mins) 3. Papermaking demo (10 mins) 4. Three students will blend paper pulp at a time x 4 (10 mins) 5. Each student will make 3-4 pieces of paper for collage (1 hour) 6. Prep collage assembly for following week (15 mins) 7. Review needs for following week (10 mins) 8. Clean up (15 mins)
Assembly of projects
Review projects (20 mins)
Gather supplies for assembly (20 mins) 3. Assembly projects (1- 1.5 hours) 4. Critique and review (30 mins)
Website