Manchester Concert Fest
August 10, 2022 @ 5:00 pm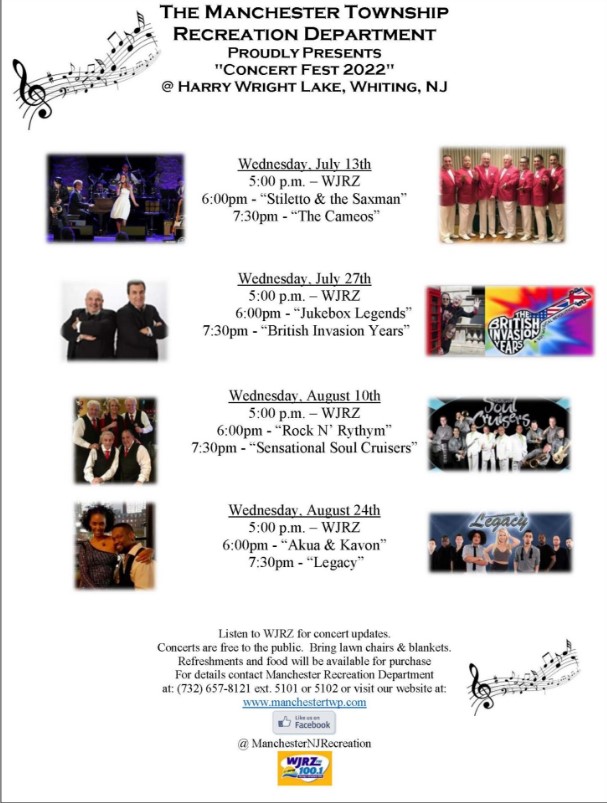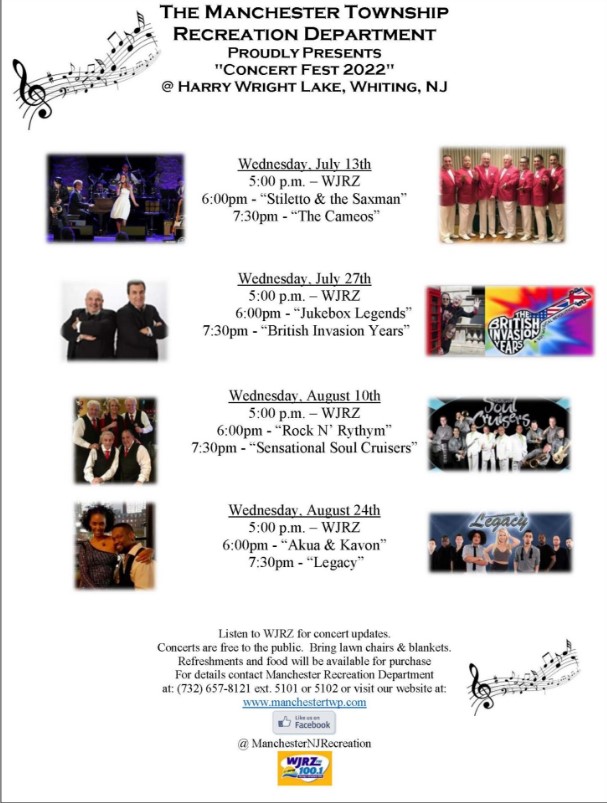 Manchester Recreation presents Concert Fest!
Located at Harry Wright Lake, Whiting, NJ
Wednesday July 27th – 5:00pm – WJRZ, 6:00pm Stiletto & the Saxman, 7:30pm The Cameos
Wednesday August 10th – 5:00pm WJRZ, 6:00PM Rock N Rythym, 7:30pm Sensational Soul Cruisers
Wednesday August 24th – 5:00pm WJRZ, 6:00PM Akua & Kavon, 7:30pm Legacy
Concerts are free to the public. Bring lawn chairs & blankets.
Refreshments and food will be available for purchase.
For more information contact Manchester Recreation Department : 732-657-8121 ext. 5101 or 5102
Photo Credit: Manchester Recreation
For Free Bus Service Schedule visit: Dept-of-Rec-Brochure-Spring-Summer-2022b.pdf (manchestertwp.com)