Lobster and All That Jazz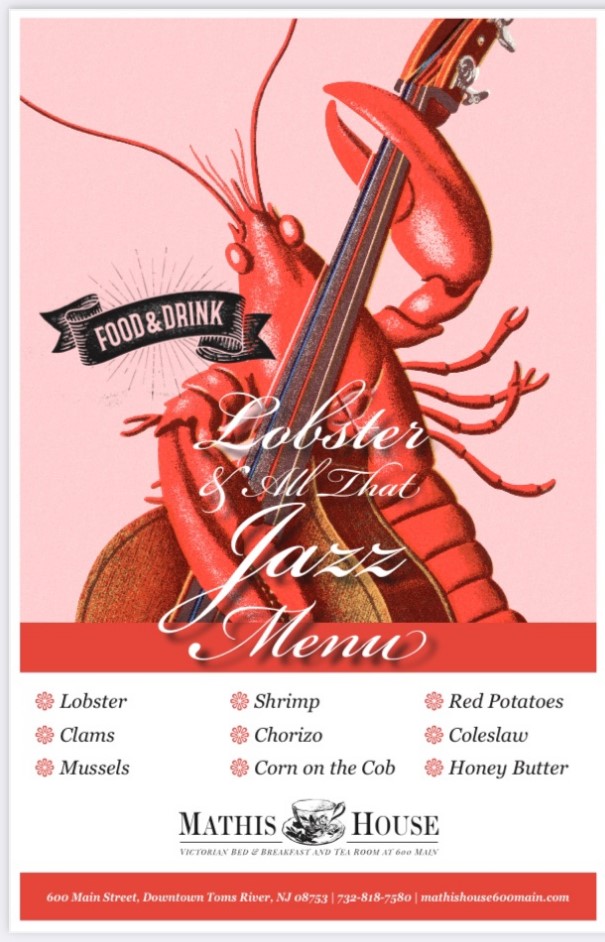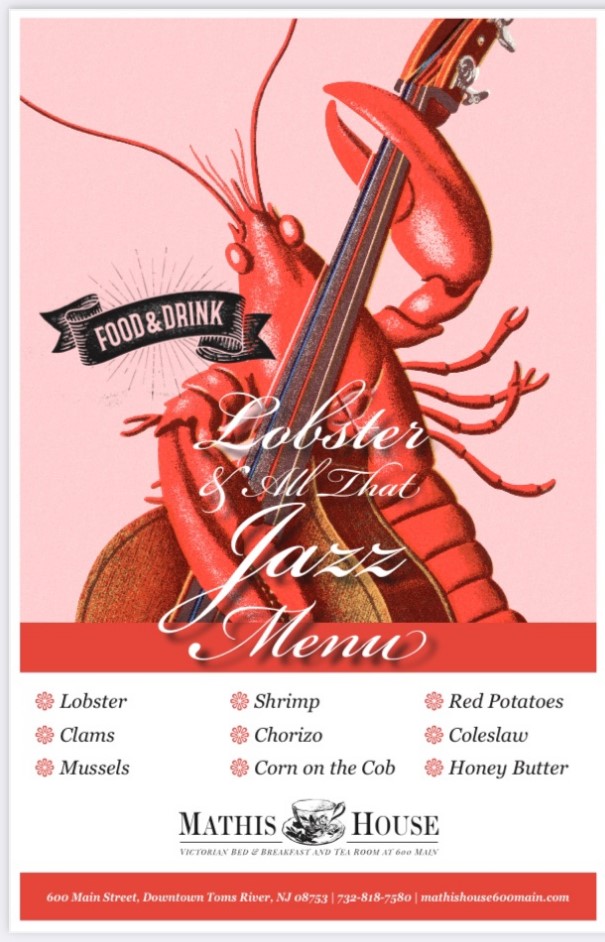 Chef, Bill Ball from A Matter of Taste, will prepare clams, steamers, shrimp, lobster and all the fixings will be overflowing your table at this one-of-a-kind Jersey Shore Event.
Come enjoy an artist showcase by Trac Artists of Toms River. The art presentation will begin at 4:00 PM. The artists will have tents in the rear of the Inn.
At 6:00 PM, we will dance the night away to live jazz music by a four-piece jazz band known as Recked for Jazz, from Atlantic City.
Eddie Morgan and his band will bring down the Mathis House with swinging jazz in the coolness of the beautiful mansion.
The lobster dinner will be served at 6:30 PM.
Tickets for dinner and jazz show are $75 each plus tax and gratuity.