Irish Creme Tea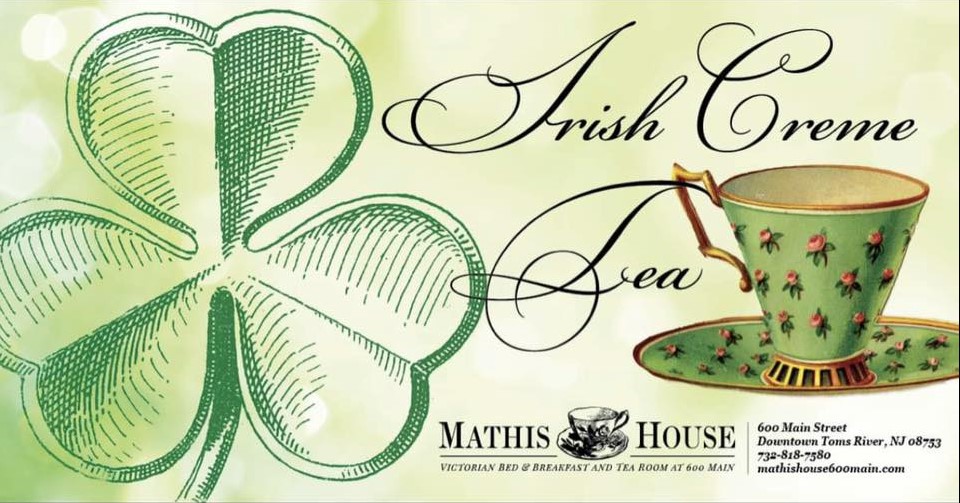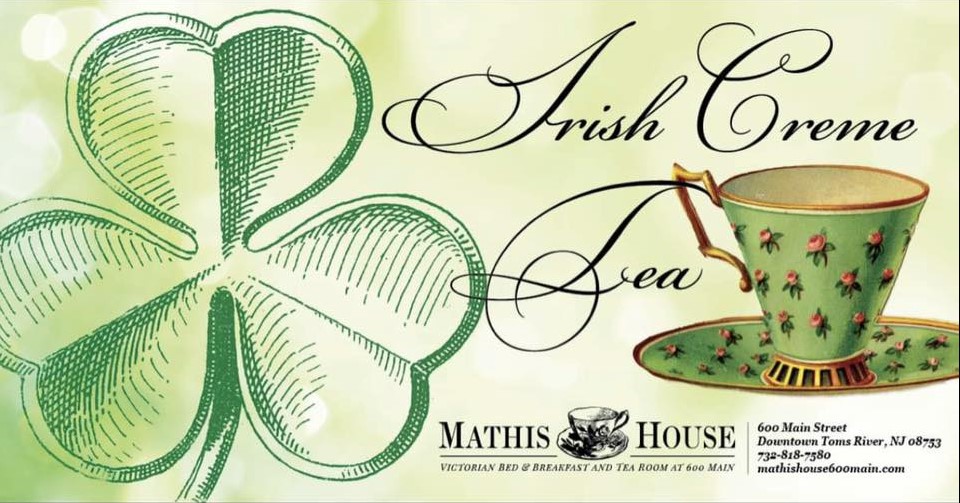 Enjoy a Irish Creme Tea with a flight of three gourmet teas and two warm scones.
Scone flavors: Lemon poppy, apricot walnut, Irish soda, pistachio, blueberry or cranberry white chocolate with lemon curd, preserves and clotted cream.
Cost is $20 per person plus tax and gratuity.
Call 732-818-7580. Mid week only.