Forever Plaid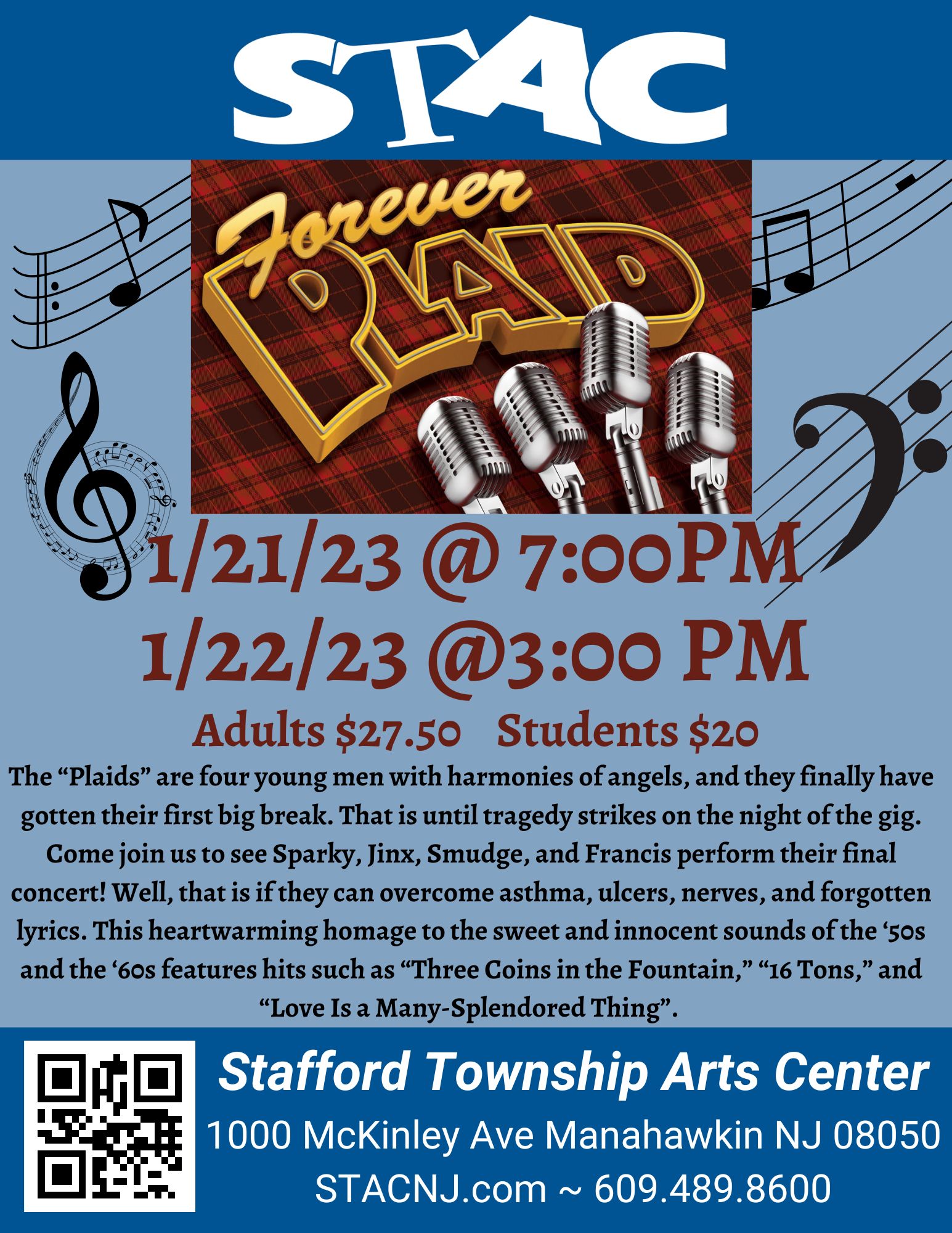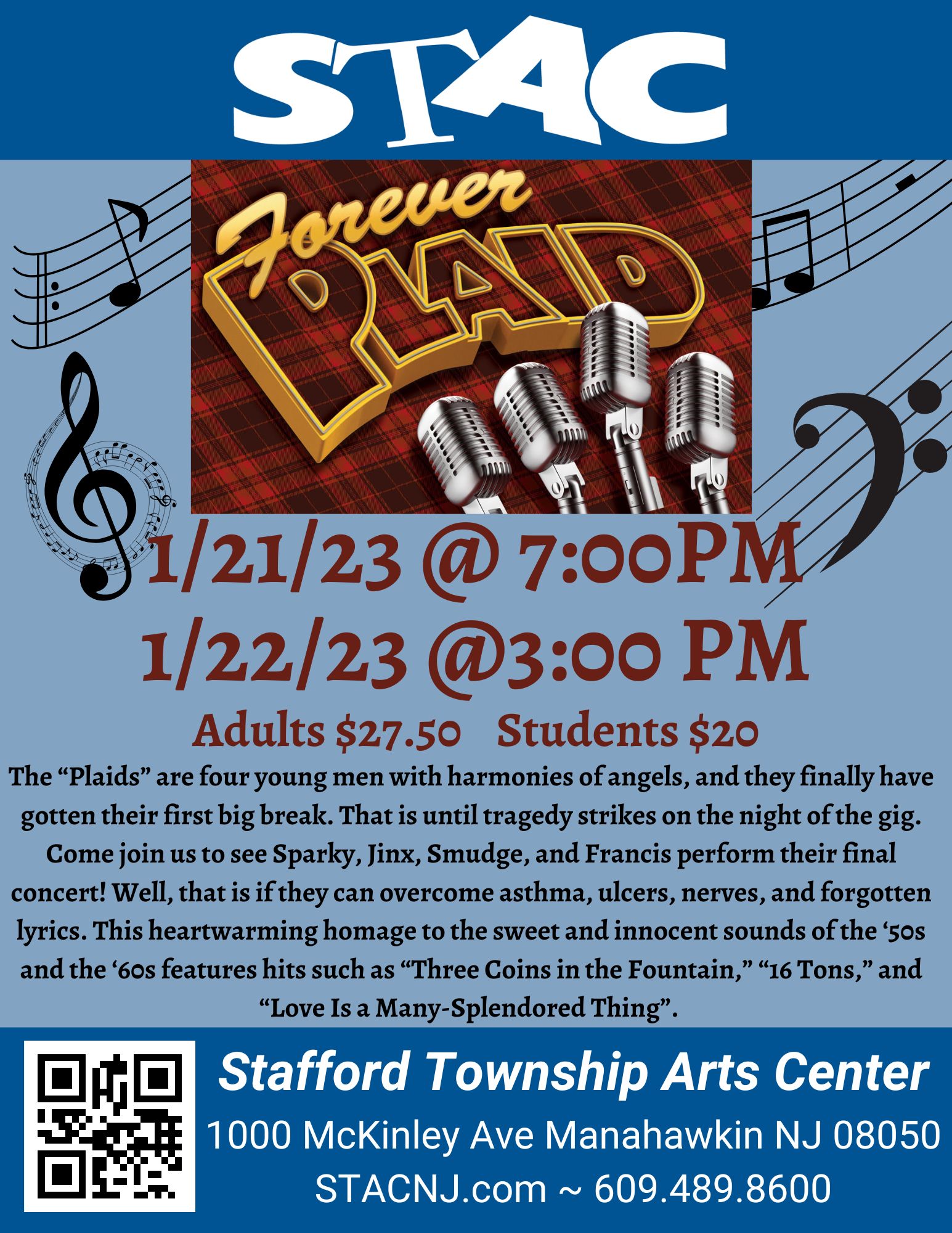 The "Plaids" are four young men with the harmonies of angels, and they finally have gotten their first big break.
That is until tragedy strikes on the night of the gig. Come join us to see Sparky, Jinx, Smudge, and Francis perform their final concert!
Well, that is if they can overcome asthma, ulcers, nerves, and forgotten lyrics. This heartwarming homage to the sweet and innocent sounds of the '50s and the '60s features hits such as
"Three Coins in the Fountain," "16 Tons," and "Love Is a Many-Splendored Thing".
Tickets: Adults $27.50 / Students $20
For tickets visit: stacnj.com