Exposure 2022 Photography Show
October 30, 2022 @ 12:00 am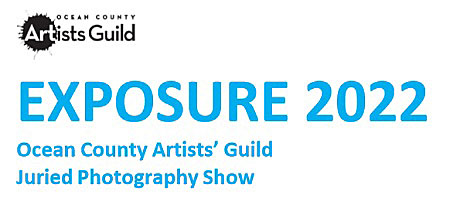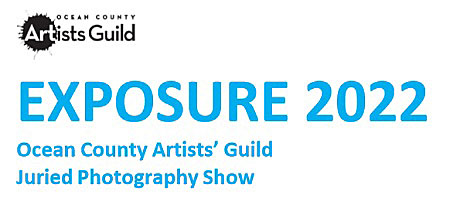 The show is open to all photographers, OCAG Membership is not necessary to enter work into the show. All works are original photographic media, including film and digital images, created by the photographer in the past three years.
Photography show is on view from October 9-31 at the Ocean County Artists Guild in Island Heights. Times vary, check website under 'Contact Us'
OUR JUDGE: Bob DeLorenza
Photography at the Guild is excited to announce Bob DeLorenza as this year's judge for Exposure 2022. Bob is a graduate of the School of Visual Arts in New York City. He polished his skills working for many of the worlds renowned commercial photographers and filmmakers. He started All Sports Photography in 1985 and it has grown into one of the largest sports photography companies on the east coast. ASP provides clients a range of photographic needs from head shots, executive portraits, exterior and interior architectural photographs to award winning product photography. He has photographed many of today's popular musicians from Tom Petty to Justin Bieber. He has a long-standing relationship with the Jersey Shore's own John Bon Jovi. He has worked as a staff photographer for the Philadelphia Soul, Flyers, New Jersey Devils and the Trenton Thunder to name a few.
CATEGORIES
Black & White – Old school Ansel Adams influences of B&W and the 10 gray scales in between 2. Color-the whole gamut 3. Iconic Locations of the Jersey Shore-from Sandy Hook to Cape May, you know where to go!
Macro Photography-let's think in terms of 1 to 1 ratio, but we never say "no" to an amazing close -up image.
New Photo Enthusiast – images captured using anything from an iPhone, a point & click camera, to even polaroid's.