Concert with Dakota & Elle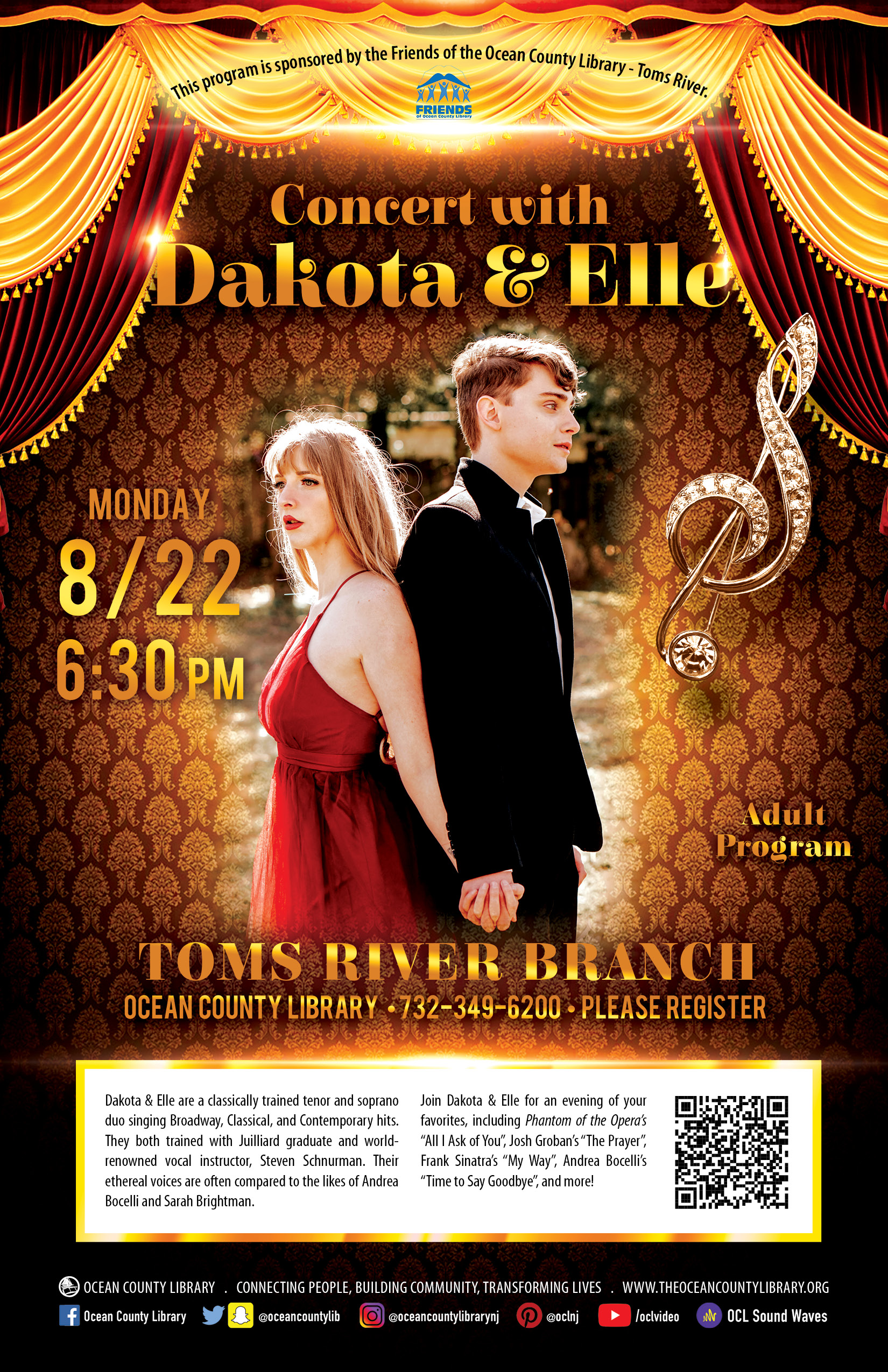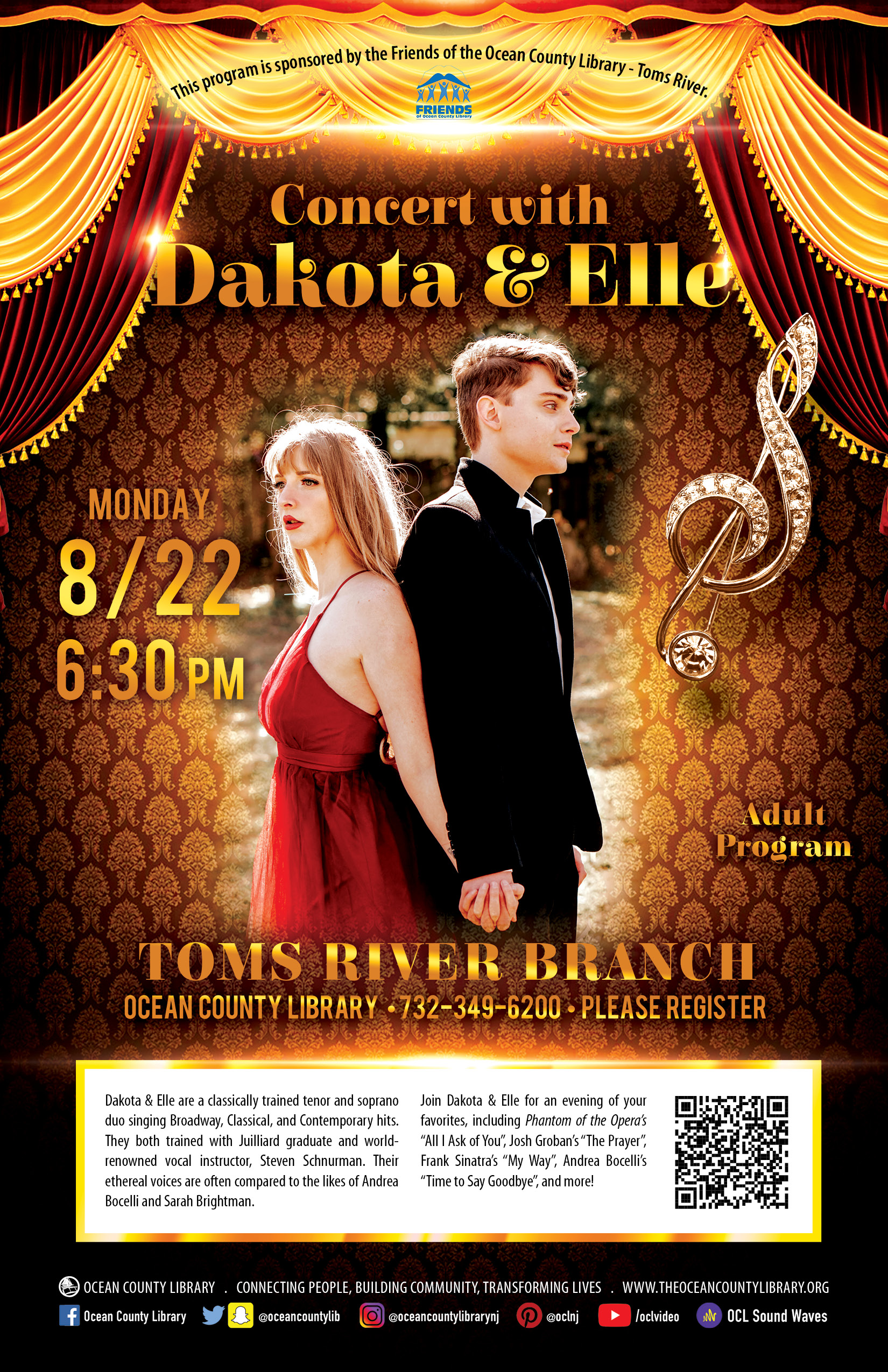 Dakota & Elle are a classically trained tenor and soprano duo singing Broadway, Classical, and Contemporary hits.
They both trained with Juilliard graduate and world-renowned vocal instructor, Steven Schnurman.
Their ethereal voices are often compared to the likes of Andrea Bocelli and Sarah Brightman.
Join Dakota & Elle for an evening of your favorites including, Phantom of the Opera's All I Ask of You, Josh Groban's The Prayer, Frank Sinatra's My Way, Andrea Bocelli's Time to Say Goodbye, and more!
*This program is sponsored by the Friends of the Ocean County Library – Toms River.*
Registration is required. Click the website link to register today!
https://theoceancountylibrary.org/events?trumbaEmbed=view%3Devent%26eventid%3D159380385