Burgers & Brews
March 26 @ 11:00 am

-

1:00 pm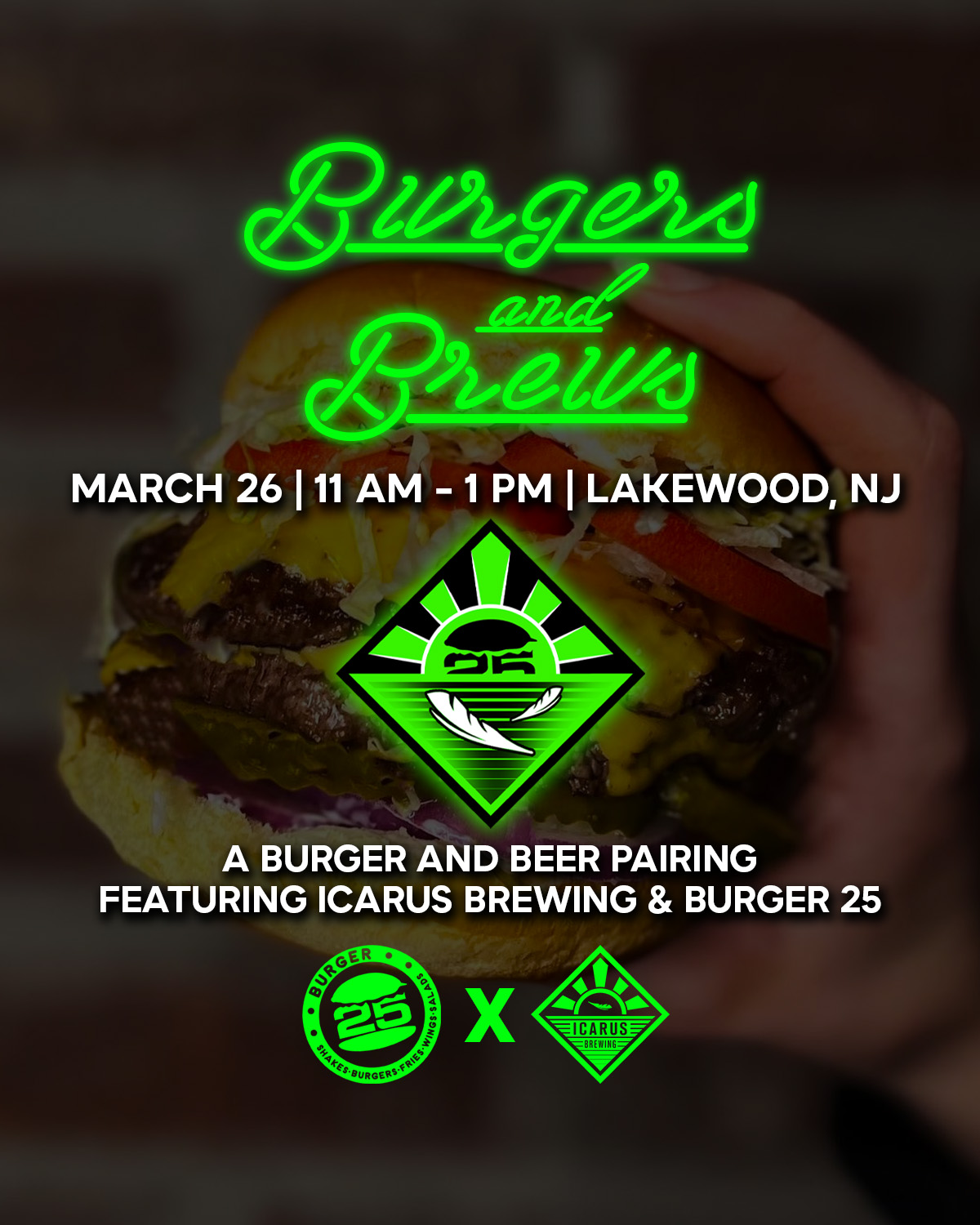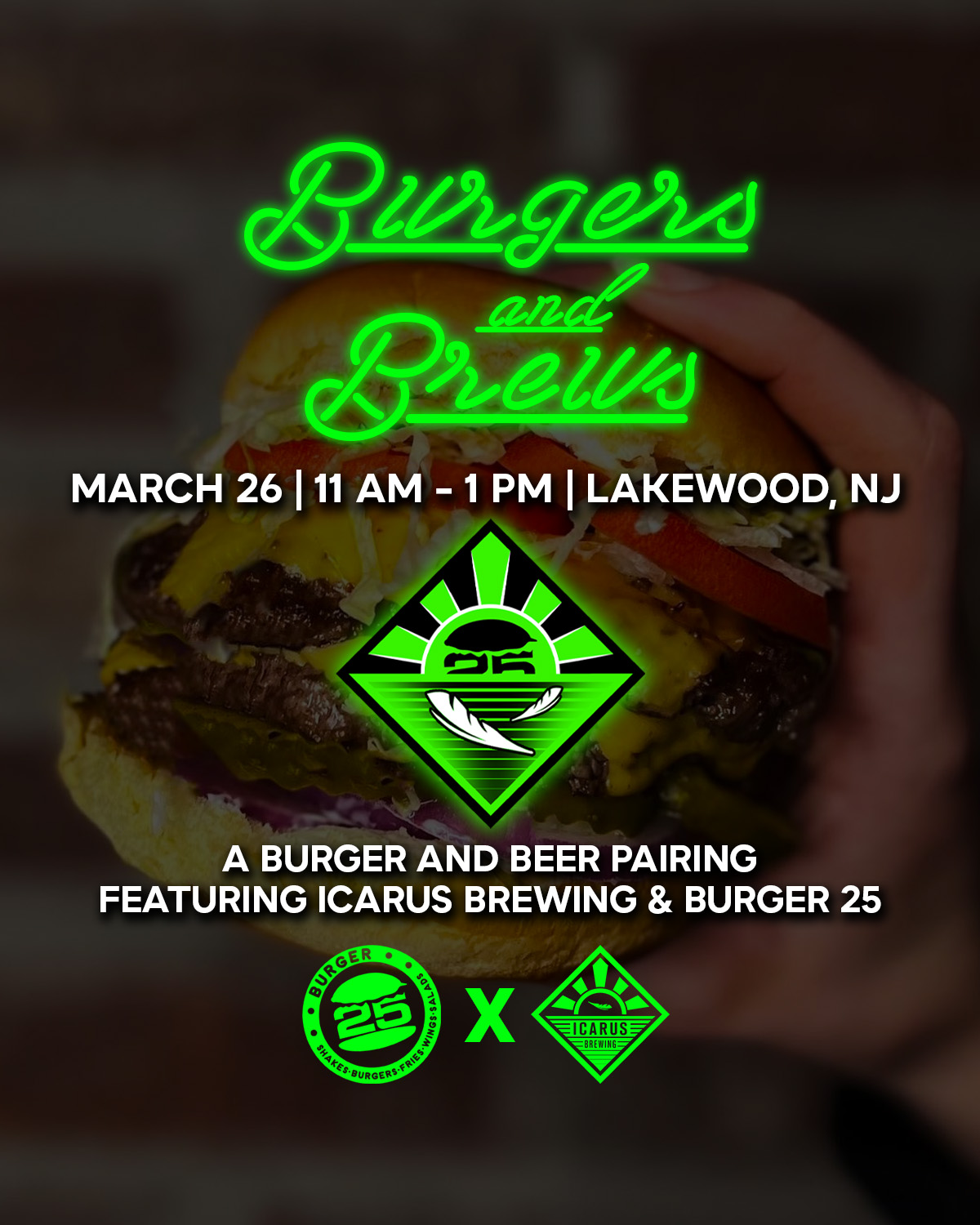 There are few things better in this world than a tender, juicy burger and a fresh cold beer.
We've teamed up with two incredible local businesses to hold our first-ever Burgers and Brews hosted by Icarus Brewing, featuring Burger25! One ticket is good for each of the following pairings.
1: The Trenton Burger paired with 10 oz of Yacht Juice
An Angus burger piled High with Grilled Pork Roll, topped with American Cheese and Ketchup, on a Martin's Famous Potato Bun paired with Icarus' flagship IPA – Yacht Juice! Tangy pork roll and juicy angus beef blend with this grapefruit-forward IPA that's supported by incredibly juicy citrus notes and Yacht's classic dank backbone!
2: The Bison Chipotle Burger paired with 16 oz of Das Beste
Natural Raised Buffalo Meat marinated with Chipotle Seasonings, topped w/ Crispy Onion Straws, Cheddar, Lettuce, Tomato, Chipotle sauce and Mayo on a Martin's Famous Potato Bun paired with a light and crispy Kölsch – Das Beste. Incredibly tender and juicy, this Bison Chipotle Burger is absolutely bursting with chipotle and tender bison flavor. Creamy mayo and a subtle heat are complemented by the crispy and refreshing flavors of sweet lemon and fresh biscuits before Das Beste's dry finish.
3. The Frisky Whisky Burger paired with 5 oz of Kalashnikov
Onions, Crispy Onion Straws and Bacon piled on top of an Angus Burger covered in Jack Daniels Sauce on a Fresh Baked Onion Roll paired with a heavy-hitting Russian Imperial Stout – Kalashnikov! Sweet and tangy Jack Daniels Sauce combine with the Crispy Onion Straws to create an ultra-savory backbone for the Dark Chocolate, Bitter Roast and subtle sweetness in the 14.5% abv Kalashnikov.
Tickets for Burgers and Brews go on sale this Wednesday, March 8 at 9 AM! Be sure to set your alarm, because these tickets are limited and they're going to sell out fast!
We want to thank Burger 25 and Icarus Brewing for collaborating with us to put on this killer burger and beer pairing!